# Philippine Destinations, Beaches, Resorts, Segara Villas , Subic Zambales
Segara Villas
About
Whether you're in Subic for business or pleasure, the 4-star Segara Villas provides luxury and convenience. With a comprehensive array of amenities, guests will have a pleasant stay at the resort. You can take advantage of amenities such as a 24-hour front desk, facilities for disabled guests, baggage storage, Wi-Fi in public areas, and a car park. Comfortable guestrooms provide a good night's sleep, with certain rooms including amenities such as LCD/plasma screen televisions, wireless internet access, non smoking rooms, air conditioning, and an in-room safe. Your vacation will be much more enjoyable if you have access to the hotel's outdoor pool, spa, massage, and water sports. Whatever your purpose for visiting Subic (Zambales), Segara Villas will make you feel right at home.
Find the best deal, compare prices, and read what other travelers have to say at Tripadvisor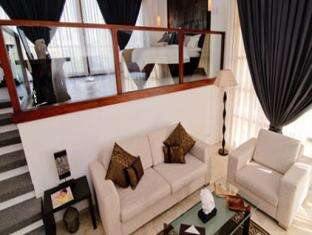 What's so great about Segara Villas ?
Executive suites are fantastic. It has a premium feel to it, is tastefully designed, and has attentive competent staff. The Villa includes a full-fledged sala equipped with a couch. The large baths and ceilings, as well as the décor, create a serene, Bali-like atmosphere. If you desire quiet and privacy, here is the place to go. However, it is not beachfront. The swimmable beaches are located away from the main business district of Subic.
Details
Address:
Waterfront Road, Subic Bay Freeport Zone, Subic Bay Freeport Zone, Subic (Zambales), Philippines, 2222

RECOMMENDED: Best Beach Destinations in the Philippines for a Perfect Holiday Vacation