ABOUT BY THE SEA RESORT HOTEL
Whether you're in Subic for business or pleasure, the 3-star By the Sea Resort Hotel provides luxury and convenience. The hotel's facilities and services are available to both business and leisure customers. Free Wi-Fi in all rooms, a 24-hour front desk, rapid check-in/check-out, Wi-Fi in public areas, and a car park are all available to guests. Each guestroom is tastefully designed and well-appointed with convenient conveniences.
Your vacation will be much more enjoyable if you have access to the hotel's private beach, outdoor pool, spa, massage, and billiards. By the Sea Resort Hotel is the ideal choice for your stay in Subic due to its convenience and comfort.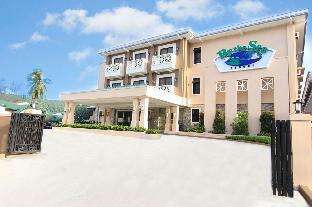 What's so great about the By the Sea Resort Hotel?
Excellent value for money in a stunning beachfront location. Nice, clean accommodations, delicious meals, large open areas with great views of Subic Bay. Decent location. Just a few minutes walk to popular restaurants in town and a few minutes drive to the freeport zone, where the majority of tourist attractions are located.
Location
Address:
#99 National Highway, Barretto, Olongapo City, Subic Bay, Subic (Zambales), Philippines, 2200
RECOMMENDED: Best Beach Destinations in the Philippines for a Perfect Holiday Vacation