Discover the best affordable beach resorts in Subic. We've handpicked the most stunning beaches and resorts that offer a luxurious experience at an unbeatable price. Enjoy breathtaking views, stunning sunsets, and fun activities while you relax and unwind.
About Subic
It is great to stay at one of the best beach resorts in Subic Bay after a day of adventure. Subic Bay is a popular holiday location due to its proximity to Metro Manila, with a travel duration of 3 to 4 hours. Its coastlines were formerly the site of a large U.S. Navy facility, which is now an industrial and commercial region known as the Subic Bay Freeport Zone under the supervision of SBMA, or Subic Bay Metropolitan Authority.
Subic Bay has been transformed into a beach town. The magnificent beaches are by far the most compelling reason to visit this region. Subic Bay is one of the most protected bodies of water in the country. Its rich marine life and crystal-clear waters make it a great diving and surf destination.
The world-class amenities and tourist spots such as Tabby Wreck, Inflatable Island, Ocean Adventure, Zoobic Safari, Subic Bay, El Kabayo Falls, Tree Top Adventure, Subic Boardwalk, and Lighthouse Marina, beautiful resort hotels, restaurants, and shops make this a destination ideal for both relaxation and adventure.
Subic Bay Beaches
If you're looking to escape the hustle and bustle of Manila for a weekend getaway, Subic offers a great respite with its beautiful beaches and lush greenery. This former US naval base turned free port is located in the province of Zambales, northwest of Manila, and offers visitors a wide range of activities that cater to every budget.
Known for its pristine beaches, Subic Bay has long been a popular destination for tourists seeking sun, sea, and sand. The calm waters make it an ideal vacation spot for families with children who are just learning to swim or those who want to engage in water sports like kayaking, paddleboarding or jet skiing.
In addition to beach activities, there are also plenty of other things to do in Subic like exploring the jungle-covered mountains on foot or by ATV. Thrill-seekers can experience the ultimate adrenaline rush by zip-lining through the treetops or bungee jumping from one of several towers scattered around the area.
Top Affordable Beach Resorts in Subic
Subic Bay is a perfect destination for those looking for a quick beach getaway without breaking the bank. With its close proximity to Manila, it's no wonder that many beach enthusiasts choose to visit Subic.
Fortunately, there are plenty of affordable beach resorts to choose from in the area. Here are some of the top options:
Very clean, with a nice bed and a soothing bath. Breakfast is fantastic. The area has not been commercialized. Fantastic view and location, a fair spot for good restaurants, a nice outdoor meeting room with large tv and audio facilities and outdoor refreshments, an incredibly well-maintained, stunning backdrop, and a picture-perfect lighthouse.
The location is amazing, as it is only 60 meters from the beach. It's also near some great restaurants and nightlife. The hotel has a huge swimming pool. The best feature of the establishment is its location. It's close to everything, and far enough away from the loud music from the nearby concert halls and drinking establishments. The parking lot is spacious, and the breakfast menu includes a wide variety of options.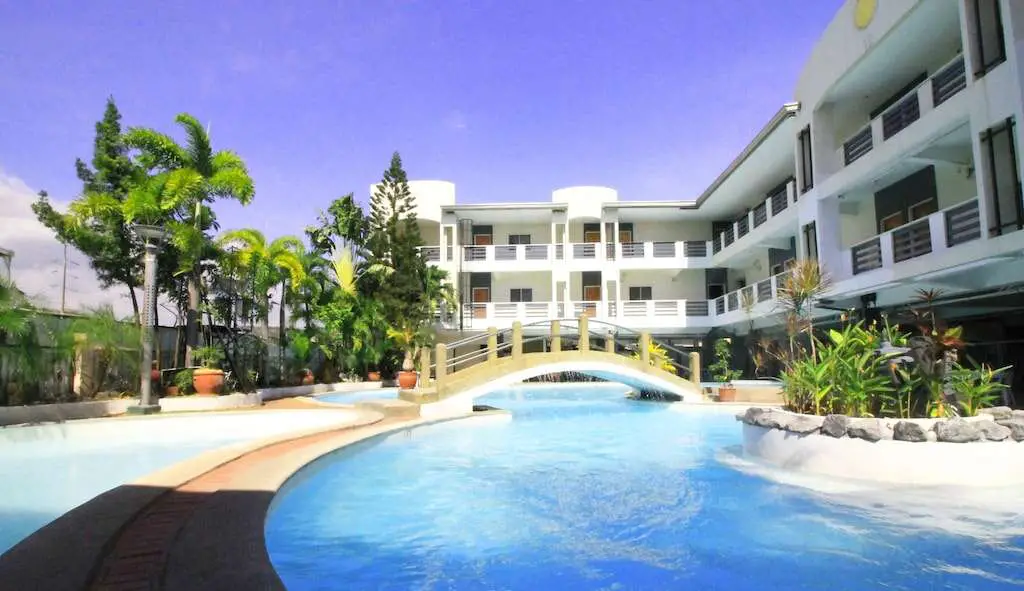 The Seorabeol Hotel is very convenient to everything, as it is adjacent to the beach, close to local eateries, has a nearby 7-11 shop, and is just a short ride away from the amusement parks. The hotel is close to Subic Bay's nightlife scene. At night, you can go about and choose from a range of pubs. The rooms are comfy and clean, and the bathrooms have hot water. The pool is spacious and suitable for children.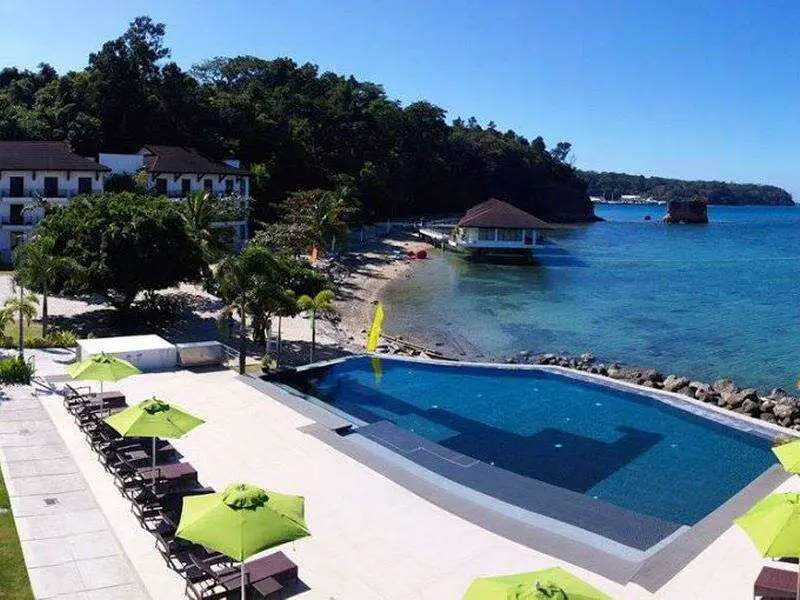 This location is rather private and quiet. The layout of Kamana Sanctuary Resort and Spa has been meticulously planned. The sand area, beach, and restaurant are all close to one another, so you won't have to walk far. The infinity pool is ideal for children because it is just 4 feet deep. There is a little playground for children. Sightings of monkeys are an extra bonus. The manager, as well as the entire staff, are quite accommodating, and the dinner service is excellent.
Executive suites are excellent. It has a luxury vibe, is attractively designed, and has an attentive staff. There is a full-fledged sala with a couch in the Villa. The big bathtubs and ceilings, as well as the décor, contribute to the tranquil, Bali-like environment. This is the place to go if you want peace and quiet. However, it is not on the beach. Swimmable beaches are located away from Subic's main business sector.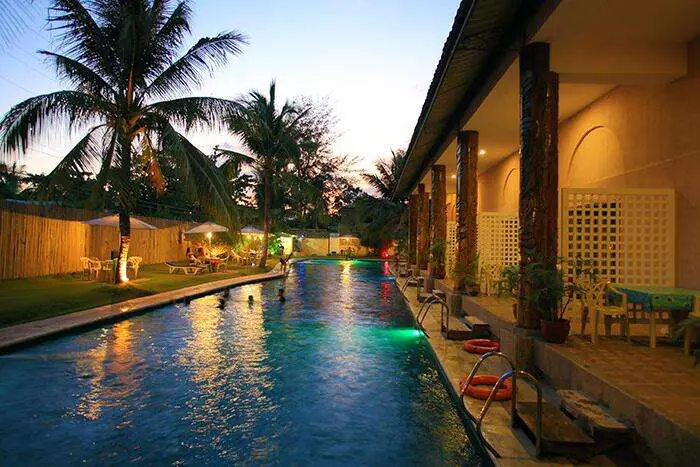 The accommodations are huge and comfy, the pool is large and clean, the amenities are first-rate, and the staff is polite and helpful. There are neighboring canteens and mini-marts. The food is delicious and well-portioned.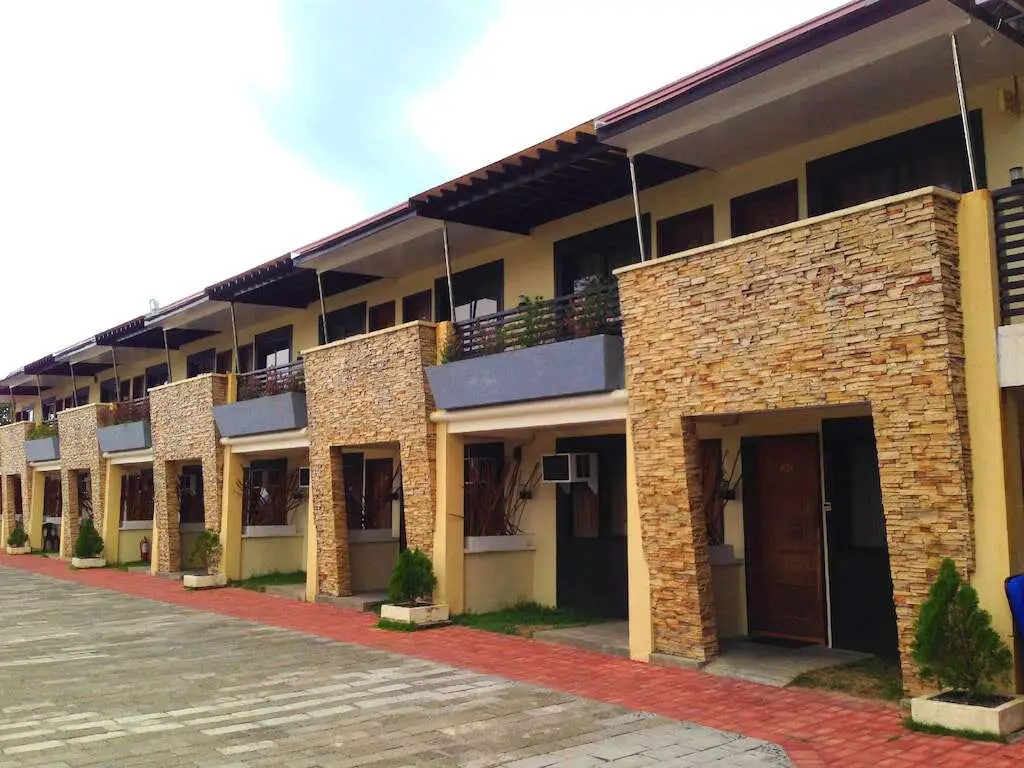 Recommended for individuals looking for a beach with a pool, especially if they have children. The rooms are comfortable, and the bathrooms are large. Barrio Barretto Beach's bars and eateries are easily accessible. The pool is small but adequate for cooling down after a sun dip.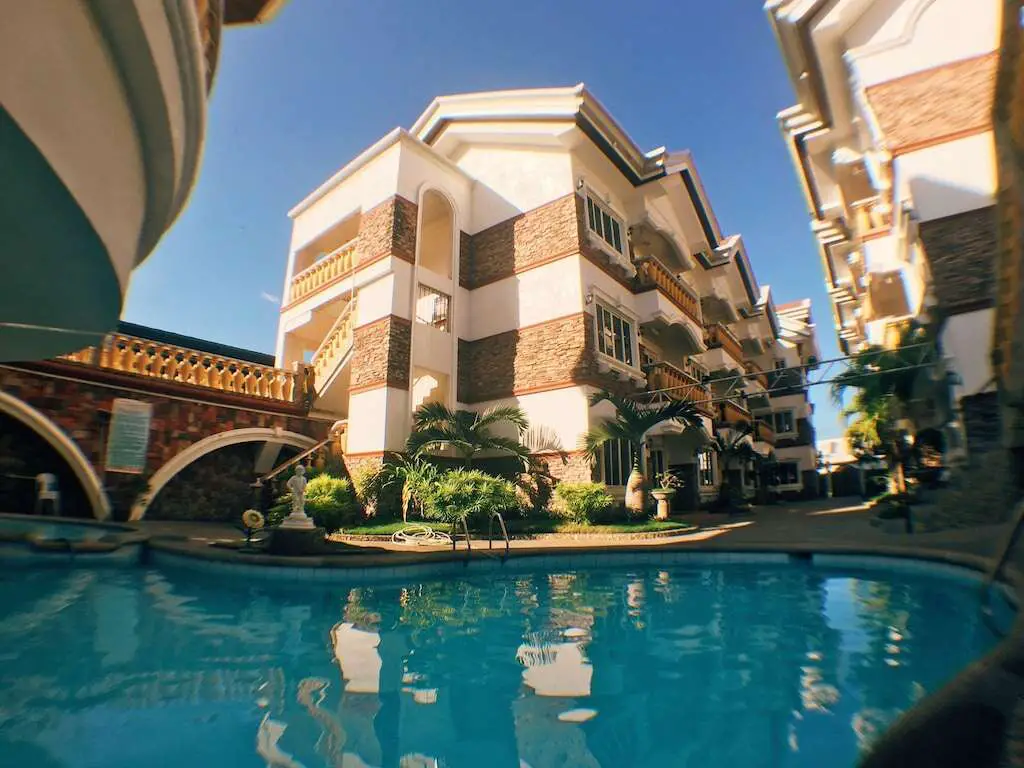 Ocean Adventure and other theme parks are only around a 10-minute away. There is a large family room with bunk beds. The pool and restaurant are both amazing. The setting is serene, the cleanliness is impeccable, and the facilities are first-rate.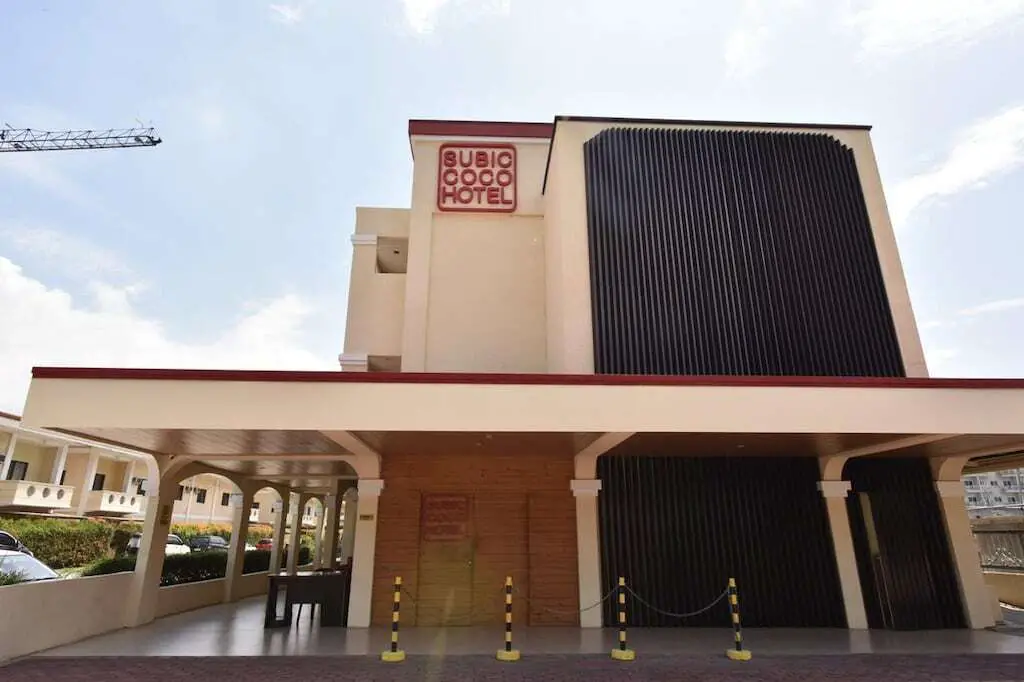 The rooms are clean. The breakfast is excellent. The staff is helpful and nice. It is easily accessible by foot from Ayala Harbour Point. Checking in is a breeze. Many restaurants serve a variety of cuisines. Shopping centers are conveniently located.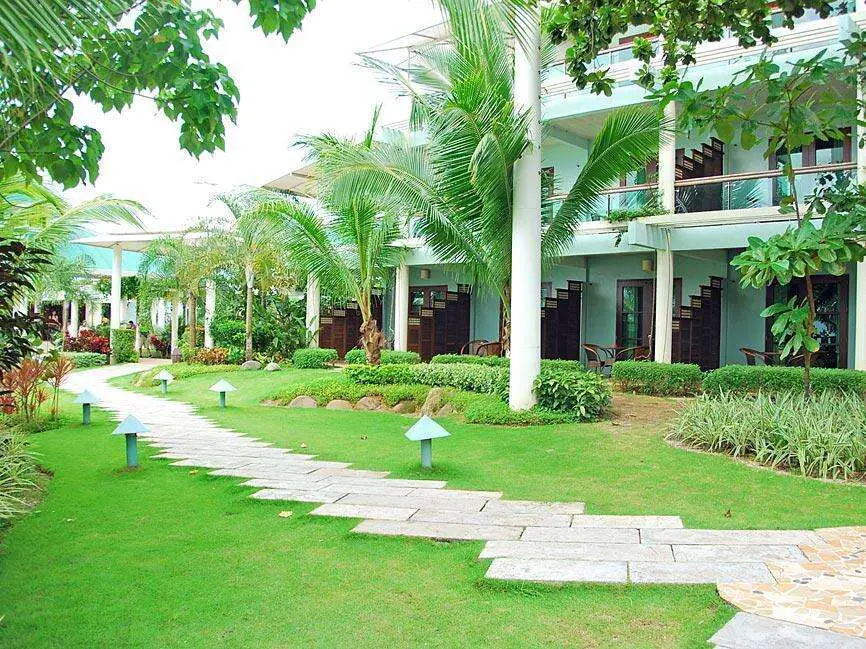 The beach is clean, the room is spotless, and the breakfast is delicious. The cleanest beach in Subic. The cuisine is wonderful and reasonably priced. The accommodations are good and spacious, and the staff is pleasant and helpful. For guests staying at the resort, there is easy access to ocean adventure and moderate pricing.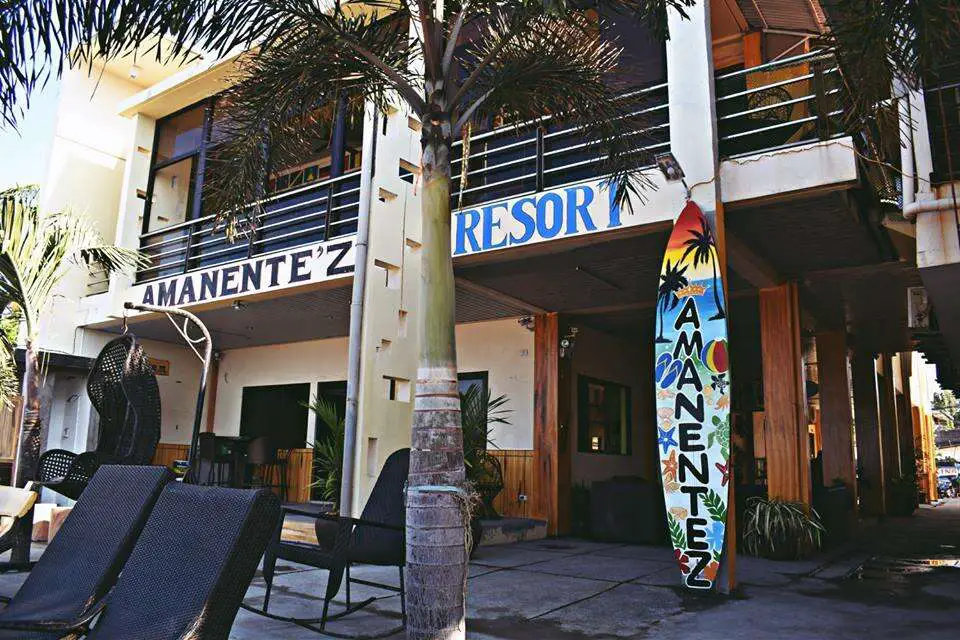 Amanente'z Beach Front Resort is a popular alternative for both business and pleasure guests, providing excellent accommodations in Subic's sports, nightlife, and beaches sectors. The restaurant has a beautiful view of the beach and bay, and the prices are lower than those of the other coastal restaurants.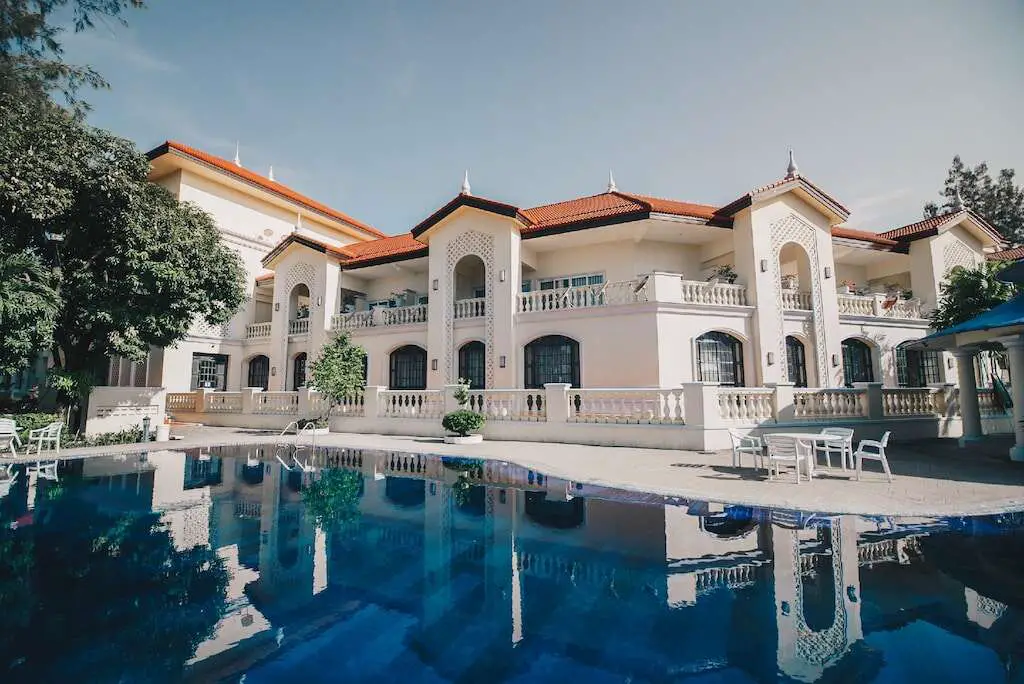 The hotel is located near the city center and provides easy access to the city's essential amenities. The hotel's great position allows for quick access to the city's must-see attractions. The resort has a fantastic pool, a water park, and a bowling alley. The food is great, and at night, you can enjoy a bonfire on the beach.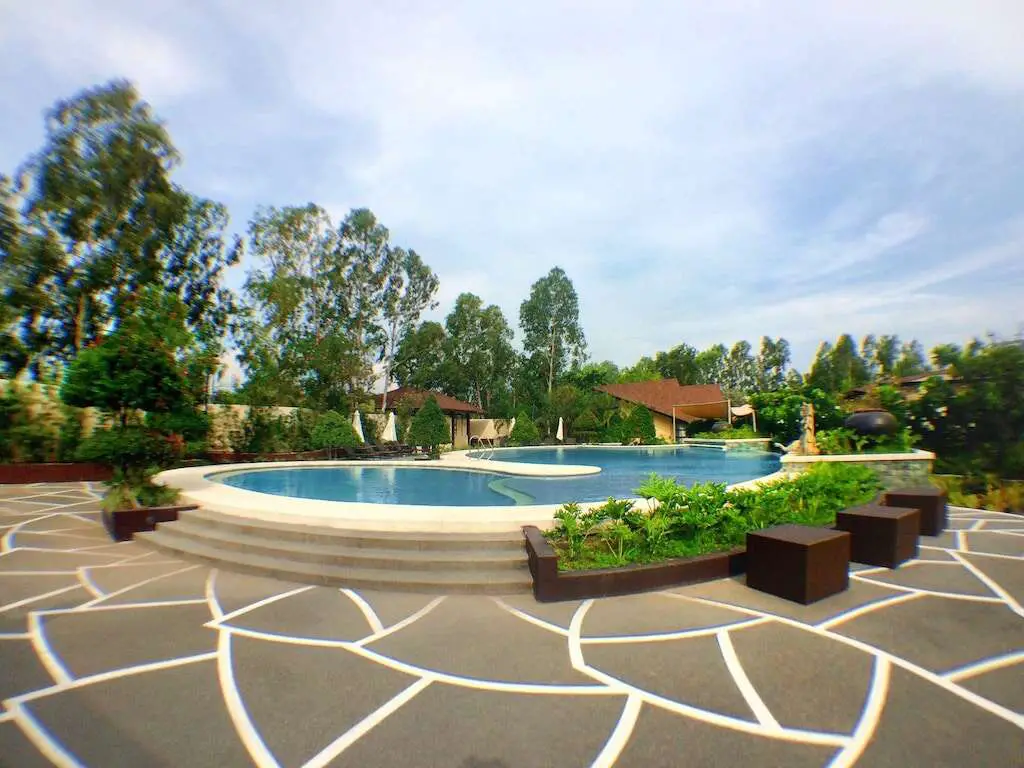 The rooms are spacious, comfortable, clean, and serene. The setting is beautiful. The bay walk is only a few steps away. The hotel is not crowded, and the surrounding region is calm, providing the feeling of being in a remote area/resort. The accommodation is comfortable and well-kept. The complimentary breakfast is delicious.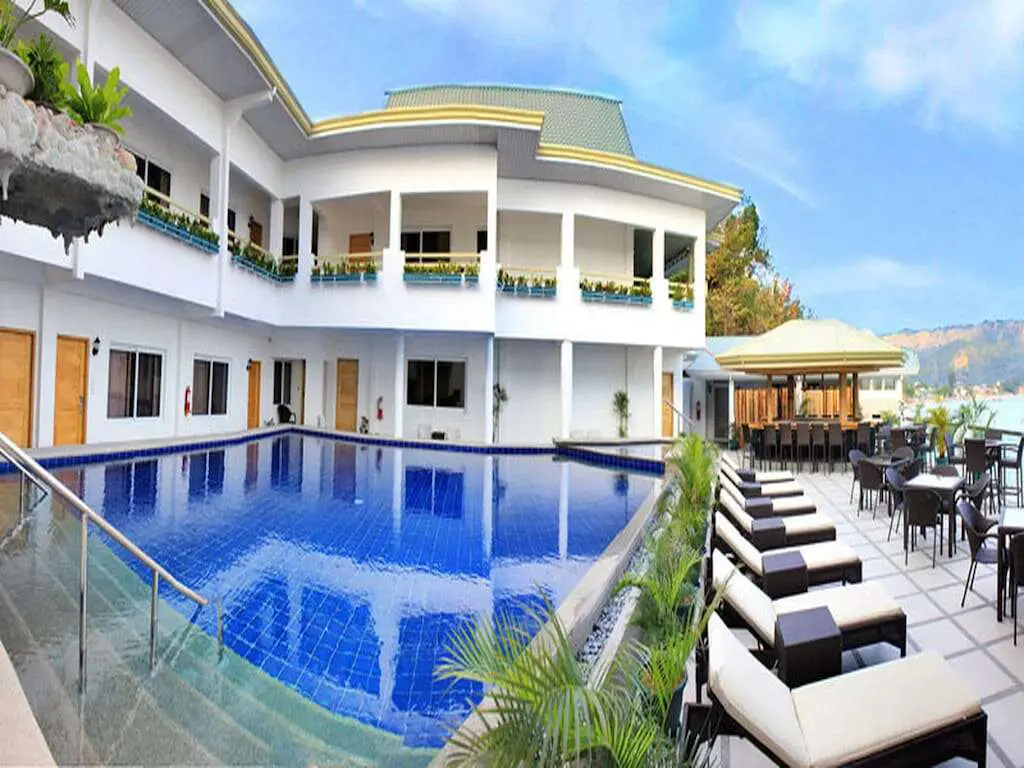 This is one of Subic's few beautiful hotels with a pool and a beach. The rooms are clean, and the pool on the third level has a lovely view of the beach. It's a little private beach with tables and seats. Breakfast can be eaten on the beach or in a beachside restaurant. The staff is friendly and helpful. Check-in guests receive a free one-hour kayak rental.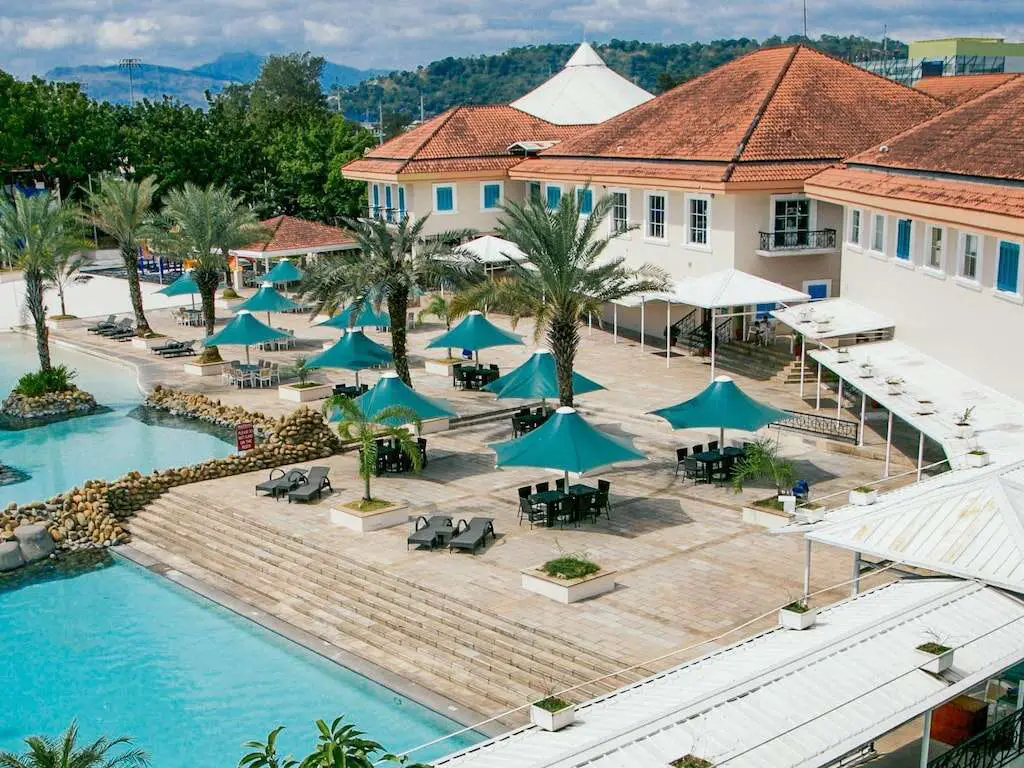 Excellent service, near location to shopping, and comfortable accommodation. The hotel as a whole offers a pleasant atmosphere, with wide common areas. It's a great place to unwind after a day of shopping and exploring Zoobic Safari and Funtastic Park. Subic Bay Yacht Club is a fantastic place to relax and have fun, with outstanding amenities and service.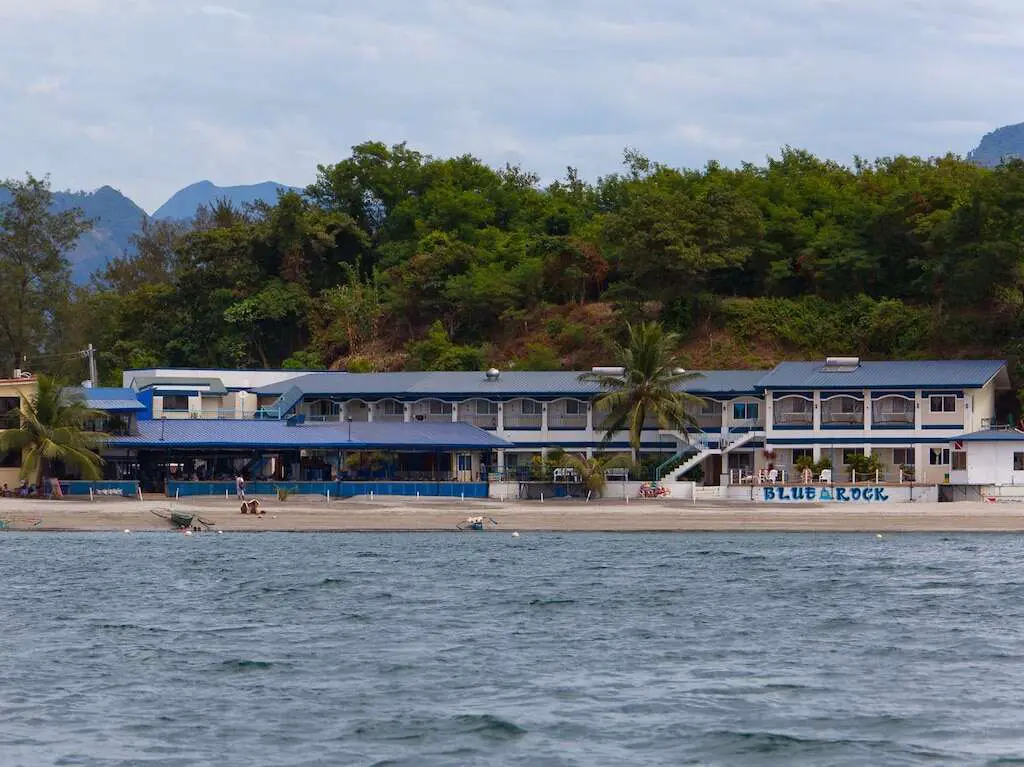 The Blue Rock Resort has a fantastic beachfront site with a beautiful view of Subic Bay. It's not brand new, but it's clean and well-kept. Blue Rock Resort has a relaxing, homey atmosphere. The entire crew is kind and helpful. The restaurant serves delicious food and is open around the clock.
Excellent value for money in a beautiful seaside setting. Nice, clean rooms, delectable food, and spacious open areas with stunning views of Subic Bay. A good location. Only a few minutes walk to the town's most popular restaurants and a few minutes drive to the freeport zone, which houses the majority of tourist attractions. The staff is friendly and helpful.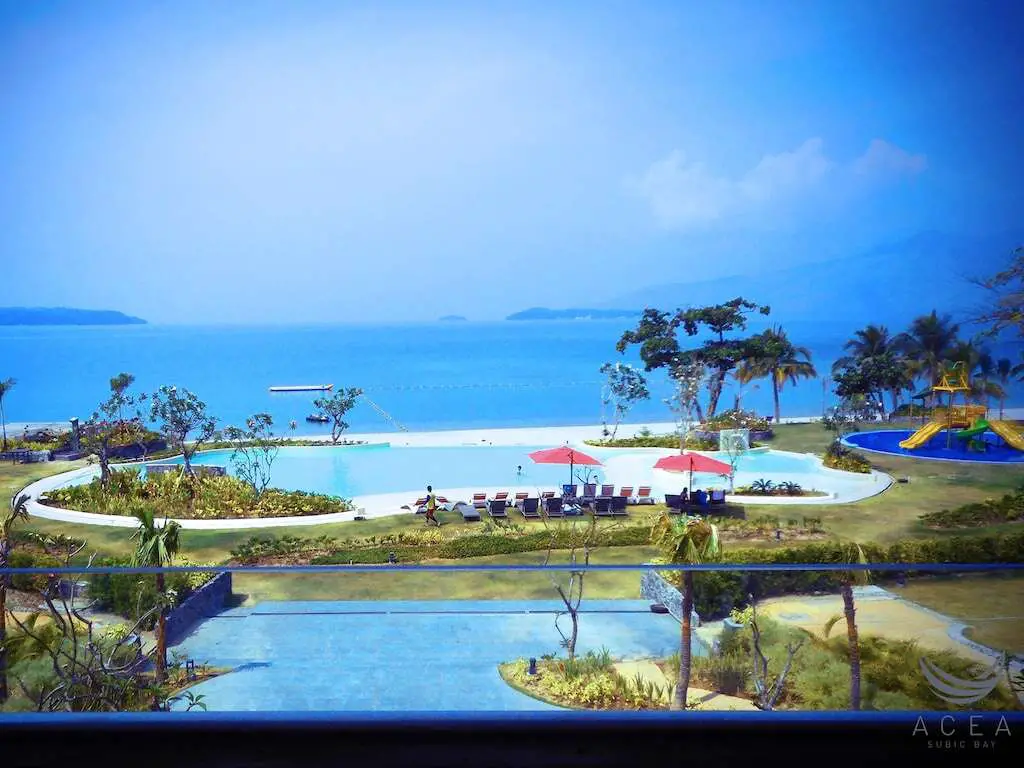 The ACEA Subic Bay facility is close to Subic Bay's attractions, stores, and eateries. The amenities are outstanding, with spacious suites and a sparkling infinity pool. The entire staff is approachable and friendly. This hotel is great for a family or group holiday.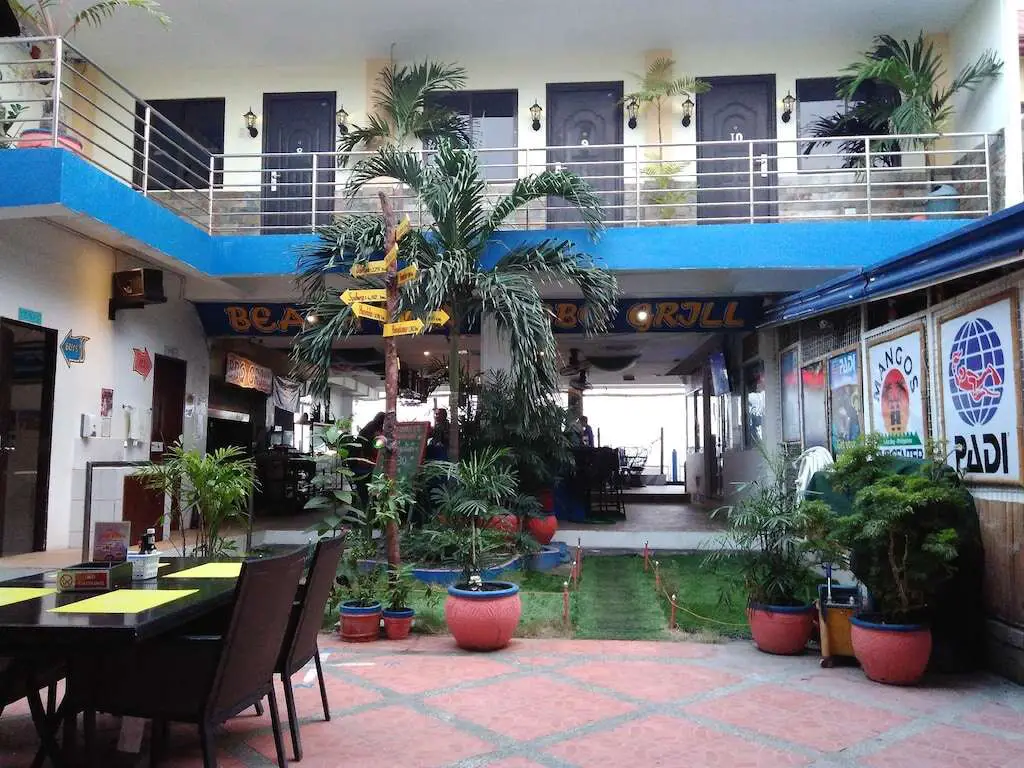 The resort is about a 15-minute jeepney ride from Olongapo City. The bar is open 24 hours a day and serves a range of foods. The entire resort is peaceful and pleasant. The staff is friendly and helpful. The resort also serves as a diving facility. Because the instructors are professionals, you can take classes while having fun diving.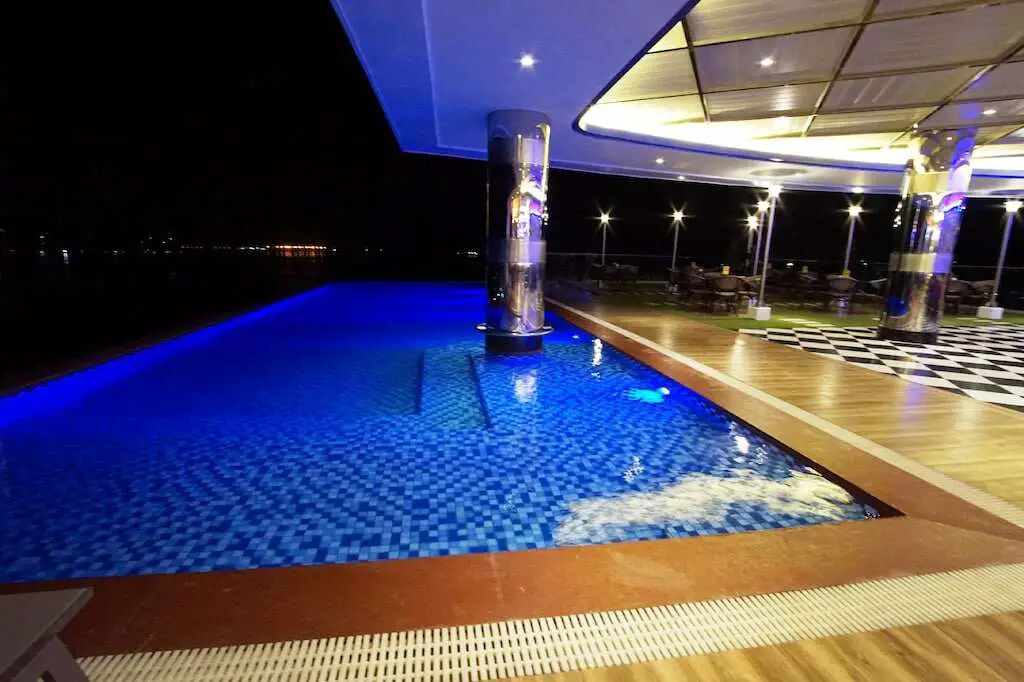 If you need to get some beach relaxation quickly, this is the place to go. It is located right on the beach and features two swimming pools as well as two eating options. The resort has a modern appearance. Room service is timely and the meal is fairly priced and of great quality.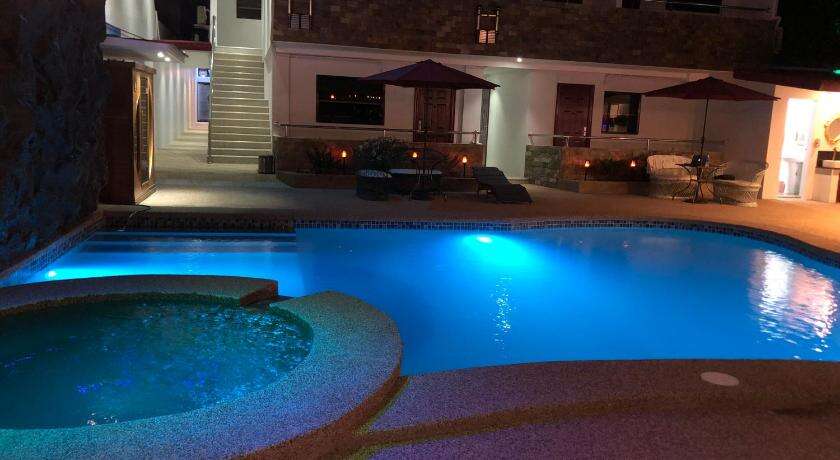 A lovely small hotel directly on the beach that is fairly priced. The rooms are clean and modern. A great location right in the heart of Bareto. The staff is courteous and friendly.
Additional Tips for Budget-Friendly Beach Getaways in Subic
Off-Peak Season Travel: Save Money and Avoid the Crowds
If you're looking for a budget-friendly beach getaway, consider traveling to Subic during off-peak season. During these times, resorts offer lower room rates and packages to attract guests.
Plus, you'll avoid the crowds of tourists that flock to popular destinations during peak season. In Subic, the off-peak season typically falls from June to November when typhoons are more likely to occur.
However, this doesn't mean that you should avoid visiting during this time entirely. Instead, do your research and check weather forecasts before booking your trip.
DIY Meals or Dining at Local Eateries: Eat Like a Local
One way to save money on your beach getaway is by preparing your meals or dining at local eateries instead of eating at expensive resort restaurants. Most affordable beach resorts in Subic have kitchenettes or grilling areas where you can cook your own meals using fresh ingredients purchased from local markets.
Alternatively, try eating like a local and sample authentic Filipino dishes such as adobo, sinigang, and lechon kawali at local eateries. You'll not only save money but also get a taste of traditional Filipino cuisine.
Free or Low-Cost Activities: Explore More Without Breaking the Bank
You don't have to spend a lot of money on activities during your beach getaway in Subic. There are plenty of free or low-cost things to see and do in the area that won't break the bank. For example, take a stroll along Subic Bay Boardwalk and enjoy views of the bay while getting some exercise.
Visit Pamulaklakin Forest Trail for an eco-adventure hike through lush forests with stunning waterfalls. Or head to Ocean Adventure Park to watch dolphin shows and sea lion performances.
Maximize Your Budget: Take Advantage of Discounts and Promotions
To get the most out of your budget, take advantage of discounts and promotions offered by affordable beach resorts in Subic. Many resorts offer special packages that include accommodations, meals, and activities for a discounted rate.
Additionally, some credit cards offer exclusive deals and discounts when booking through their partner hotels or travel agencies. Be sure to do your research and compare prices before booking to find the best deals.
Avoid Hidden Costs: Read the Fine Print
Be sure to read the fine print when booking your beach getaway in Subic. Some resorts charge additional fees for amenities such as pool use or parking.
Others have strict cancellation policies that could result in hefty penalties if you need to change your plans. By carefully reading the terms and conditions before you book, you can avoid hidden costs that could add up quickly and ruin your budget-friendly vacation.
Conclusion
Final thoughts on budget-friendly travel to Subic's beaches
Traveling can be expensive but it doesn't have to be. By choosing budget-friendly accommodations, traveling during off-peak seasons, cooking your meals or eating at local eateries, and engaging in free or low-cost activities such as walking along the beach, hiking through nature trails, or visiting museums or historical sites you can stretch your travel budget even further while still enjoying all that Subic has on offer.
Aside from enjoying the beach itself, there are other activities that you can do while around town such as visiting Ocean Adventure Park where you can interact with dolphins and sea lions up close, or trying out some extreme water sports like jet-skiing or parasailing at Xtreme Adventure Zone located at Grande Island. Overall Subic is an affordable paradise that should not be missed by anyone looking for a memorable yet cost-effective getaway.