# Philippine Destinations, Beaches, Resorts, Kamana Sanctuary Resort and Spa, Subic Zambales
Kamana Sanctuary Resort and Spa
About
Kamana Sanctuary Resort and Spa is conveniently located in Subic Bay for both business and leisure travelers. The hotel provides a high level of service and amenities to meet the demands of all tourists. For the convenience of guests, there is 24-hour security, fax machine, photocopier, printer, and a 24-hour front desk. To ensure a pleasant night, selected accommodations include a wardrobe, complementary tea, towels, slippers, and instant coffee. Before retiring to your room for a well-deserved rest, take advantage of the hotel's recreational amenities, which include a private beach, an outdoor pool, a spa, massage, and a children's playground. Friendly service, excellent facilities, and accessibility to everything Subic has to offer are three compelling reasons to stay at Kamana Sanctuary Resort and Spa.
Find the best deal, compare prices, and read what other travelers have to say at Tripadvisor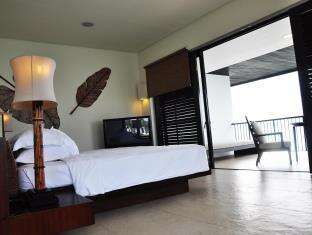 What's so great about Kamana Sanctuary Resort and Spa?
This place is fairly private and quiet. Kamana Sanctuary Resort and Spa's layout has been carefully planned. The sand area, beach, and restaurant are all close to one other, sparing you from long walks. Because the infinity pool is only 4 feet deep, it is great for children. There is a little playground for kids. Monkey sightings are an added treat. The manager, as well as all of the personnel, are really accommodating  and the meal service is superb.
Details
Address: Nabasan Beach Ilanin Forest West District, Subic Bay Freeport Zone, Subic (Zambales), Philippines, 2222

RECOMMENDED: Best Beach Destinations in the Philippines for a Perfect Holiday Vacation