Experience the scenic beauty of Camayan Beach Resort. The location is ideal for those who want to experience the country's natural beauty while remaining close to the hustle and bustle of Manila.
about Camayan Beach Resort
The Camayan Beach Resort Hotel, located in the Freeport Zone, is an excellent starting point for exploring Subic Bay (Zambales). With a comprehensive array of amenities, guests will have a pleasant stay at the resort. Good access to ocean adventure and reasonable pricing for those staying at the resort.
Nature's Playground is Right Outside Your Hotel Door Nestled on the quiet outer bay, where lush rainforest meets white sandy beaches and aqua-blue protected reefs, we have the ideal family adventure, corporate outing, romantic getaway, and sports dream waiting for you.
There are plenty of water and beach activities, SCUBA, hiking, a game room, lounge, meeting room, and great dining, all surrounded by gorgeous forest and the blue waters of Camayan, for nature lovers who want to escape city life but still have fun.
Camayan Beach Resort is Accredited by the Department of Tourism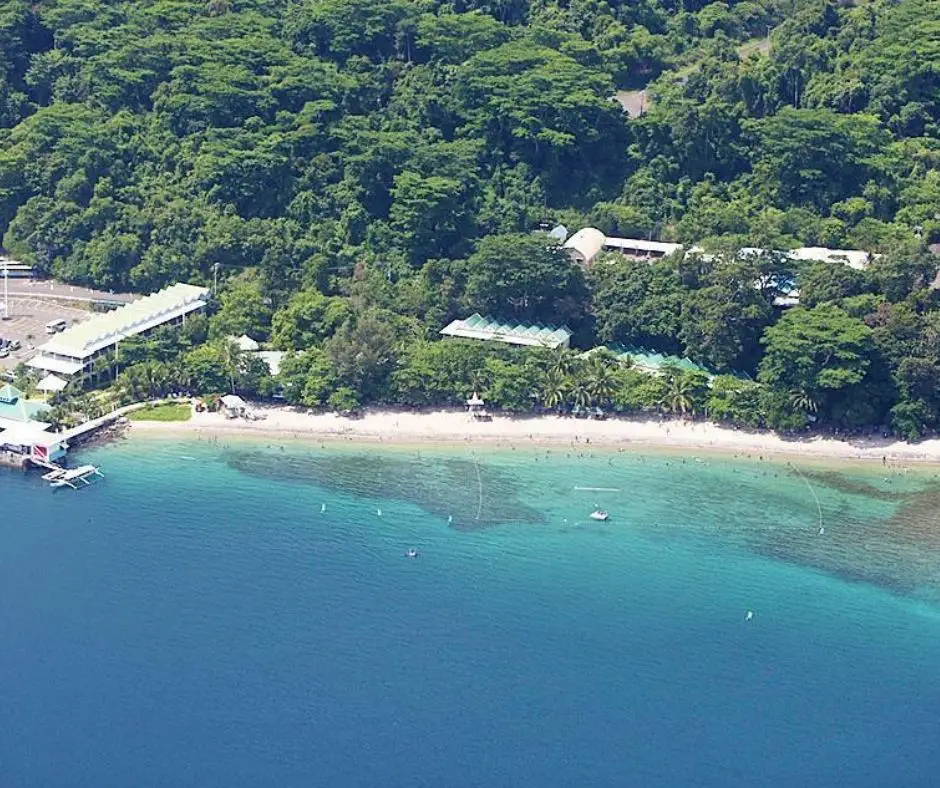 USERS RATING
Location
Camayan Wharf, West Ilanin Forest Area, Subic Bay Freeport Zone, Subic (Zambales), Philippines.
CAMAYAN BEACH RESORT PRICE
Deluxe Room Php 7,800/Weekdays, Php 9,200/Weekends/Long Weekends & Holidays
Sunset Suite Php 12,500
It's cheaper in Agoda.
CAMAYAN BEACH RESORT DAY PASS
Beach Admission: Php 500/Adult & Php 420/Child
Amenities
Swimming pool (Exclusive for hotel guests)
Beach area The Reef Restaurant
FEATURES
Clean beach, clean rooms, and a wonderful breakfast. The food is excellent and reasonably priced. The rooms are excellent and big, and the staff is courteous and helpful.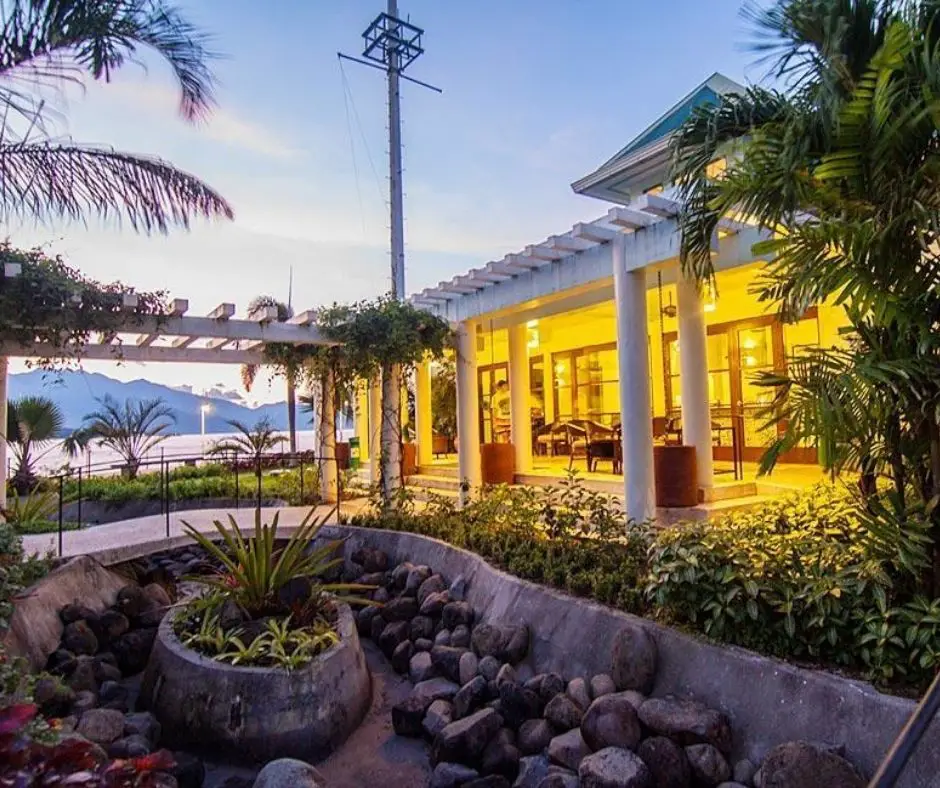 Guestrooms are designed to provide an optimal degree of comfort, with inviting decor and some offering useful facilities such as television LCD/plasma screen, internet access – wireless, internet access – wireless (complimentary), non-smoking rooms, and air conditioning.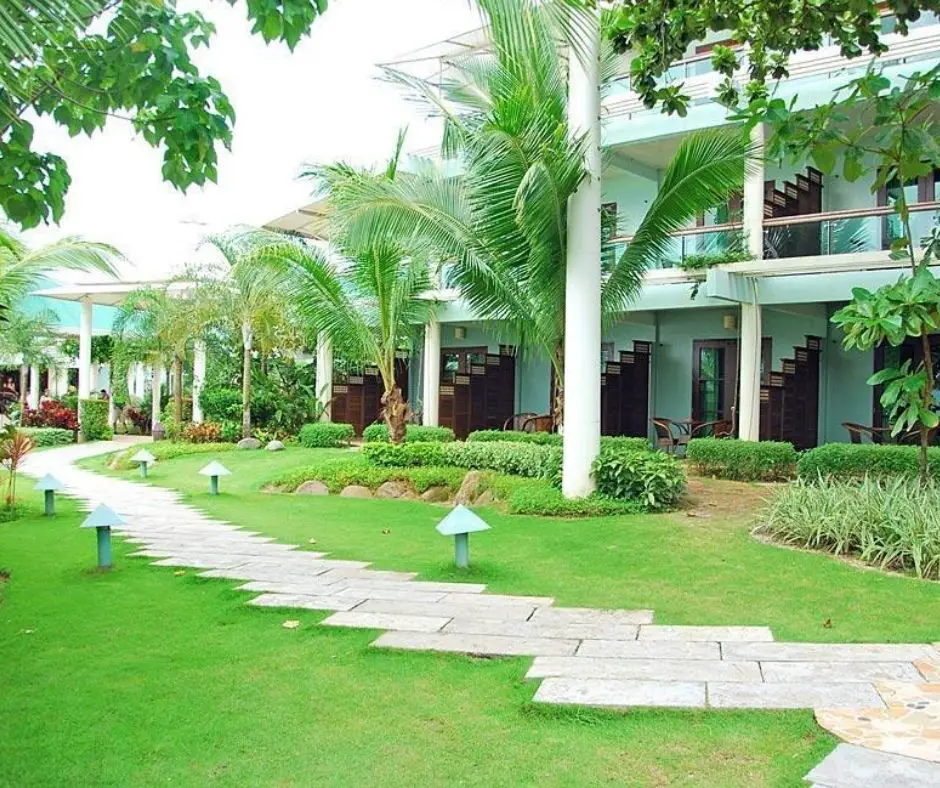 Things To Do at Camayan Beach Resort Hotel
Take a break from a long day by using the spa, massage, garden, non-motorized water sports, and games room. During your stay at Camayan Beach Resort Hotel, you can anticipate a friendly atmosphere and outstanding service.
Enjoy the lush gardens or the bay views.
Treat yourself to a deep relaxation massage.
Swim, snorkel, dive, horseback ride, or simply relax in the cabins.
Discover nature at Ocean Adventure, which is right next door.
Enjoy international cuisine and cocktails by the beach.
---
RECOMMENDED: Best Beach Destinations in the Philippines for a Perfect Holiday Vacation