There are far too many activities to choose from in Cebu this summer; here are eight of the best things to do in Cebu.
Best Things To Do In Cebu
Cebu Ocean Park
Cebu Ocean Park is the city's only marine-themed park and the first in Visayas and Mindanao. It is currently the largest ocean park in the Philippines, three times the size of Manila Ocean Park. This 7-meter-deep oceanarium has a 360-degree viewing tunnel and is home to some of the world's most amazing underwater wildlife.
Anjo World and Snow World
Anjo World is Cebu's first theme park, featuring a variety of world-class rides and attractions. It is located in Minglanilla, Cebu, in Barangay Calajoan.
Cebu Safari and Adventure Park
Cebu Safari and Adventure Park is ideal for those who enjoy animals and nature. Travel time from Mactan Cebu International Airport is approximately two hours. The park's 170 hectares are home to over a thousand animals representing 120 different species. It is the Philippines' largest zoo. There are lions, zebras, orangutans, and other animals to be seen. There are also flower and orchid gardens, a bird show, and so many other attractions. Cebu Safari and Adventure Park also have an outdoor pool, a hot tub, and free WiFi in public areas.
Shangri-la Mactan Day Pass with Dining Credits
The Shangri-Mactan La's Resort and Spa Cebu is conveniently located on Mactan Island. The hotel provides a variety of amenities and perks to ensure that you have a great time. The peaceful atmosphere of the hotel extends to its recreational facilities, which include boats, a mini-golf course, watersports equipment rentals, a yoga room, and snorkeling. Shangri-Mactan La's Resort and Spa Cebu combines warm hospitality with a lovely ambiance to create an unforgettable stay in Cebu.
Bluewater Sumilon Day Tour in Cebu
Sumilon Bluewater is located on a 24-hectare coral island on Cebu's southeastern tip. There are so many beaches with pristine white sand. Its sandbar is famous for changing shapes and moving around the island depending on the season. A natural lagoon is teeming with tall mangroves. A lighthouse on the south side rests on a protected tree park and a "Baluarte," a 19th-century historical watchtower. It also serves as the location of the Philippines' first marine sanctuary.
Plantation Bay Day Use with Lunch
Plantation Bay Resort and Spa is conveniently located on Mactan Island. The property provides a high level of service and amenities to meet the needs of all guests. Plantation Bay Resort and Spa's service-oriented staff will greet and guide you. The property provides a variety of recreational opportunities. During your stay at Plantation Bay Resort and Spa, you can expect a warm atmosphere and excellent service.
Bluewater Maribago Beach Resort Day Use
A lush 7-hectare tropical paradise of pure intimate pleasure. Enjoy a private island, a 110-meter beachfront of pristine white sand and clear blue waters, 3 lagoon-shaped swimming pools with waterfalls, a children's playground, a recreation and water sports center, full-service restaurants, and bars, and the pampering treatment of a Spa.
CHI Spa Experience in Shangri-la Mactan
The resort offers beachside luxe with its spacious guestrooms and suites, sumptuous wining and dining options, lively entertainment, and exciting sports and recreational activities. It is bordered by pristine sand and the cerulean waters of the ocean. The resort, which gracefully blends nature and elegance, is also home to CHI, The Spa, one of Asia's largest spa villages. CHI, The Spa, a haven of calm by the sea, combines ancient and contemporary techniques to restore inner balance in a distinctive Shangri-La style.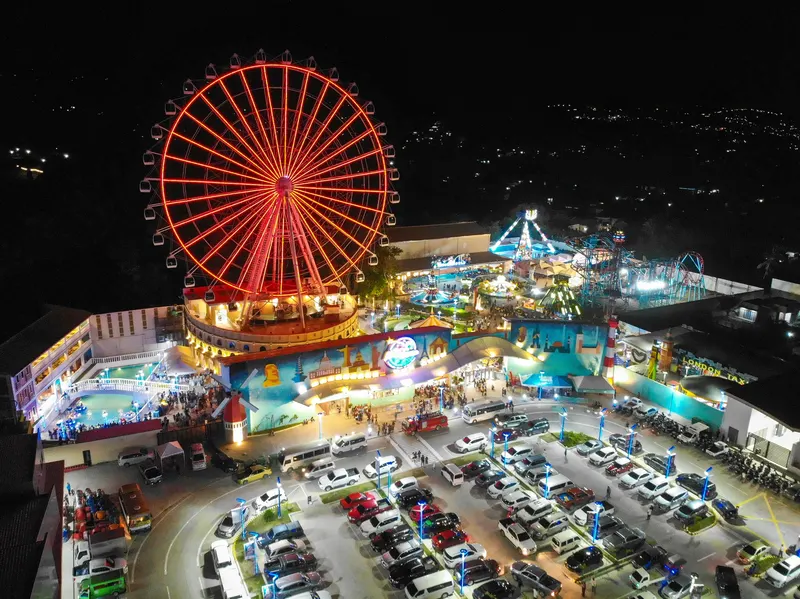 ---
Hotels in Cebu City: Hotels in the center
Hotel
Stars
Discount
Price before and discount
Select dates
Cebu R Hotel Capitol

★★★

-16%

17 233

14 399
View hotel
Hamersons Hotel

★★★

-11%

57 936

51 757
View hotel
Harolds Evotel Cebu

★★★★

-28%

4 875

3 515
View hotel
Golden Prince Hotel & Suites

★★★

-7%

75 339

70 294
View hotel
Hotel Elizabeth Cebu

★★★★

-59%

8 503

3 515
View hotel
Red Planet Cebu

★★★

-15%

3 628

3 118
View hotel
Quest Hotel & Conference Center - Cebu

★★★

-26%

4 932

3 685
View hotel
Cebu Parklane International Hotel

★★★

-8%

100 452

92 346
View hotel
Seda Ayala Center Cebu

★★★★★

-7%

6 406

5 952
View hotel
Waterfront Cebu City Hotel & Casino

★★★★

-22%

4 535

3 515
View hotel
RELATED POSTS
Indulge yourself to a luxurious staycation. Choose from one of the 10 most highly ranked 5 star hotels in Cebu.

---