The Philippines is a captivating archipelago that boasts some of the world's most breathtaking coastlines and marine life. With over 7,000 islands and countless opportunities for adventure, it is no wonder that the country has become a premier destination for water activities. From diving and snorkeling to surfing and kayaking, the Philippines offers a wide range of water activities that are sure to delight and inspire visitors. In this article, we will explore the best water activities to experience in the Philippines this summer. So, whether you're seeking an adrenaline rush or a peaceful escape, join us as we dive into paradise and discover the top water activities that the Philippines has to offer.
Swim in Kayangan Lake, the Philippines' cleanest lake. This lagoon, often known as the Blue Lagoon, is nestled between spectacular limestone cliffs. Snorkel in the coral garden and learn about Palawan's abundant corals and marine animals. Relax on CYC Beach's pristine white sands while swimming or snorkeling in the crystal blue ocean. Learn more…
Explore the crystal-clear waters of Miniloc Island's three stunning lagoons. In the Big Lagoon Tour, soak in the sun and relax on Shimizu Island's white sand beaches before exploring the spectacular Big Lagoon.
Learn more…
Discover a new way of exploring Coron with your friends and family on an exciting Banana Boat trip. On a 15-minute ride across the crystal clear waters of Coron, smash with the waves. Board the transparent kayak after the banana boat to admire the colorful corals and fish.
Learn more…
Experience Coron's thrill-seeking side on an adrenaline-pumping flyfish ride! Make big waves while being carried by a speedboat, an unforgettable family experience! Continue your adventure by boarding a transparent kayak and experiencing Coron's marine life.
Learn more…

The finest way to see the gorgeous island of Coron is on a thrilling Jet Ski trip! Take charge of your own watercraft on this adrenaline-pumping adventure in Coron.
Learn more…
As you drive across Boracay's crystal clear seas, you'll feel a rush of adrenaline! You are free to ride for as long as you want: Participate in a voyage that lasts 15 minutes, 30 minutes, or 60 minutes.
Learn more…
Take a walk through the ocean floor and marvel at the diverse and fascinating marine life. To get a close look at the wonderful marine life, simply stroll normally as you would above water.
Learn more…
As you explore the ocean's depths, coral reefs, and teeming marine life in Boracay, be at peace under the constant supervision of your PADI-certified Dive Master.  You don't need any prior expertise or even the ability to swim to participate!
Learn more…
With exceptional visibility, explore the intriguing undersea world. Swim amid marine turtles and schools of colorful fish in beautiful blue water. You will be taught by a professional diver who will be courteous and knowledgeable.
Learn more…
Explore the depths of the water to observe Bohol's magnificent reefs and thriving marine life. You don't need any prior experience, and you don't even need to be able to swim to participate in this activity!
Learn more…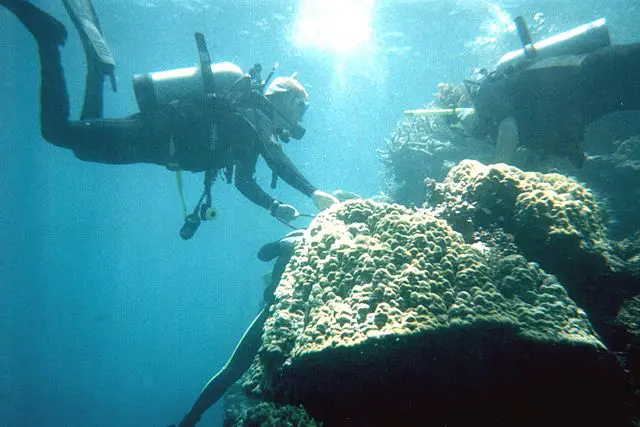 The Philippines is a water enthusiast's dream, with endless opportunities for both adventure and relaxation. This tropical paradise is endowed with beautiful beaches, clear waters, and a diverse marine ecosystem, making it an ideal tropical getaway. The Philippines has it all, whether you want to explore the depths of the ocean or ride the waves. Our comprehensive guide to the best water activities in the Philippines is intended to both inspire and inform, providing you with the knowledge and insights you need to make the most of your time in this breathtaking archipelago. So pack your bags, put on your swimsuit, and get ready to enjoy the best that the Philippines has to offer!
---
Explore the Best of Philippines: Must-See Tourist Destinations
The Philippines is a stunning cluster of islands brimming with breathtaking natural wonders and cultural treasures. With over 7,000 islands, the country offers a diverse range of destinations to explore, from bustling urban centers to tranquil shorelines, and historical landmarks to breathtaking terrains. The Philippines caters to every traveler's needs, whether it's seeking an adventurous escapade, unwinding on a serene beach, or delving into cultural experiences. This guide presents a curated list of must-see tourist destinations in the Philippines, each of which offers a distinct and charming experience. So, prepare to embark on an adventure to discover the best of the Philippines.
Intramuros is the ancient heart of Manila, a walled city that showcases the rich history and Spanish architecture of Old Manila. Built by the Spaniards as their political and military…

---