Anjo World is the perfect destination for all of your entertainment needs. Boasting an impressive array of attractions, activities, and entertainment, Anjo has something for everyone.  Anjo World experiences are sure to leave you wanting more. You may get information about the packages and business hours of this biggest theme park in the Visayas.
ABOUT ANJO WORLD THEME PARK CEBU
Anjo World is an outdoor amusement park featuring more than 12 rides and attractions. It is the largest theme park in the Visayas. It is a 1.5 hectare theme park that is separated into four regions: Africa, the Americas, Asia, and Europe. 
Anjo World has a variety of family-friendly attractions, including the Space Shuttle, London Taxi bumper cars, Golden Carousel, and Anjo Eye, the largest ferris wheel in the Visayas. Anjo World purchased its attraction rides from suppliers that are members of the International Association of Amusement Parks and Attractions.
Snow World, another attraction of Anjo World, is housed in a three-story structure. It includes an ice slide, snow, and ice sculptures, and it can hold 500 people.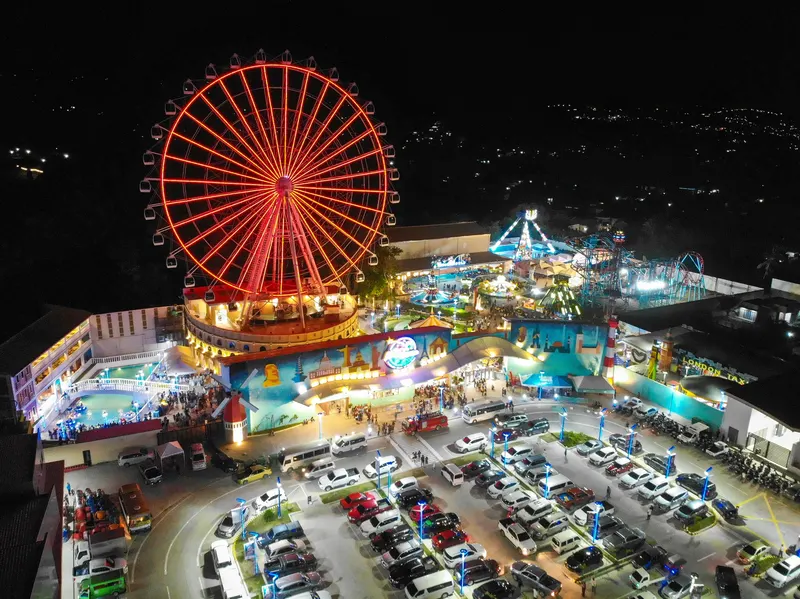 ANJO WORLD OPENING HOURS
Monday to Friday 12:00 PM – 8:00 PM
Saturday and Sunday : 10:00 AM – 8:00 PM
You may view the monthly operating schedules here…
RIDES AND ATTRACTIONS
Snow World
Enter a magical, snowy wonderland! You will have the chance to experience winter as it is at Cebu's first-ever, world-class Ice Theme Park. In Snow World, you'll find an excellently constructed ice environment covering more than 2,000 square meters. Get ready for a chilly journey! There are hundreds of life-size ice sculptures and attractions, so you'll certainly have a blast!
Anjo Eye
Observe the breathtaking perspective of the city from the majestic 200-foot Ferris wheel. Ideal for sightseeing with family, friends, and other loved ones.
Boomerang
For those who aspire to pull off tricks defying gravity, there is a pendulum ride. a frisbee ride that gives its passengers thrills and pleasure.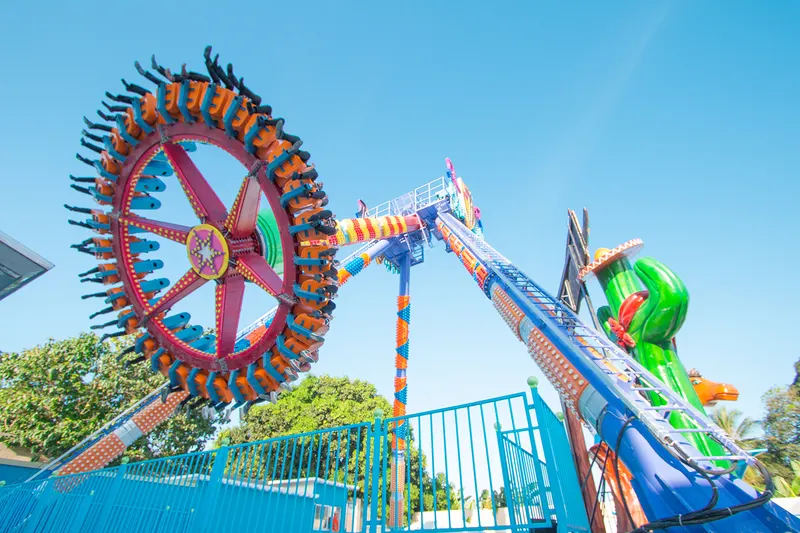 London Taxi
Prepare to cruise the streets of Europe from left to right without regard for other vehicles as these London Taxis will provide the experience and thrill.
The Pharaoh
the first rotating coaster in the nation. Experience the Pharaoh's tomb and get ready to feel all the joy, excitement, and energizing Egyptian emotions that you will truly never forget and regret.
Golden Carousel
The magnificent Golden Carousel will spin around. Children, as well as adults who are still young in heart, can enjoy holding onto these intriguing lights that are perfect for romantic twirls and that are illuminated.
Hip Hop
Hop and go with the go-go bouncer. The riders bounce and smile till it seems like they will never stop.
Viking
Swing back and forth wildly. You'll feel like a real Viking in the open seating gondola, which has variable degrees of spinning motion and is perfect for people trying to satisfy their adrenaline demands.
Space Shuttle
Let your imagination soar as you experience the rush of being an astronaut aboard the well-known Space Shuttle.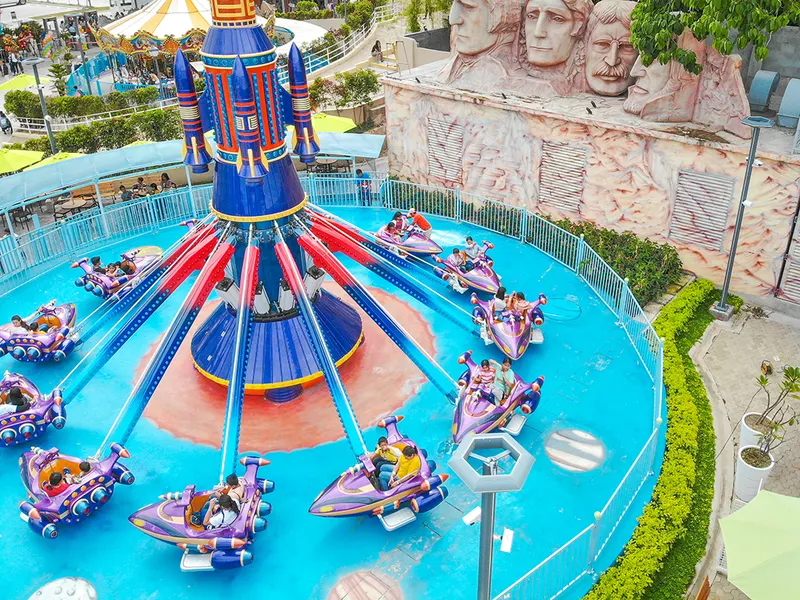 Mr. Cup
Have countless giggles with your loved ones as you effortlessly spin around and whirl while Mr. Cup is by your side. ideal for kids and families.
Mr. Toad
With Mr. Toad's medium thrill, jump around weightlessly. Perfect for young people and even those who are still young at heart.
Bumper Boats
With our bumper boats, experience the thrill of sailing and ready to splash with your family, friends, and loved ones.
Tower Drop
A 25-meter tower drop is ideal for thrill seekers. Prepare to fall without restriction with Tower Drop's exhilarating stunt.
Funtastic Arena
Here are all of your favorite Midway games! Shoot that ball with "Hoops". Knock the cans down with "Can Smash". Bank that ball with "Ball Bounce". Win with "Goblet Toss" and toss the rings with "Beer Toss". Instantly win fantastic rewards! Come over and give them a try!
CONTACT INFORMATION
ANJO WORLD ENTRANCE FEE
₱ 495 ₱ 500
1 Anjo World ticket
Unlimited rides inside Anjo World
Not Inclusive of admission to Snow World Cebu
Check other options:
LOCATION
Anjo World Address
Belmont One, Cebu South Road, Upper Calajo-an, Minglanilla, Cebu, Philippines
HOW TO GET TO ANJO WORLD THEME PARK
By Jeepjey
From SM City Cebu, take any jeepney 10H bound towards Bulacao or Pardo. Alternatively, you can take a 12L jeepney to Punta Princesa from Ayala Center Cebu.
From Bulacao, Pardo or Punta Princesa, take another jeepney 43/44 bound for Minglanilla or Naga.
Minglanilla / Naga.
Tell the driver to drop you off either the Anjo World Theme Park or the Calajoan Petron Gas Station.
By Bus
Travel south on any bus or minibus leaving the South Bus Terminal. 
Drop-off at the Petron Gas Station in Calajoan, Minglanilla.
By Private Car or Taxi
Use Google Maps or Waze to navigate.
Set "Belmont One" in Minglanilla as your destination.
THINGS TO NOTE
You should dress comfortably, especially if you're going to Snow World.
You may rent jackets for free.
Bring a camera, extra clothing, and sunscreen.
---
RELATED POSTS
The Philippines celebrates a variety of holidays, including the Filipino Christmas, which is one of the most important and is marked by lavish celebrations. There is also the tradition of giving gifts to relatives and friends. There are also a number of Philippine festivals in December, and the following are some of the more significant.

---