# Philippine Destinations, Beaches, Resorts, Seorabeol Grand Leisure Hotel, Subic Zambales
Seorabeol Grand Leisure Hotel
About
The Seorabeol Grand Leisure Hotel is conveniently placed in the renowned Freeport Zone neighborhood. The hotel provides a high level of service and amenities to meet the demands of all tourists. You can take advantage of amenities such as 24-hour room service, free Wi-Fi in all rooms, a 24-hour front desk, rapid check-in/check-out, and baggage storage. Guestrooms are designed to provide an optimal degree of comfort, with welcoming decor and some offering useful facilities such as LCD/plasma screen television, private pool, internet connection – wireless (complimentary), non-smoking rooms, and air conditioning. Relax after a long day by using the outdoor pool, massage, pool (kids), and karaoke. Seorabeol Grand Leisure Hotel blends friendly hospitality with a magnificent ambiance to create an enjoyable stay in Subic (Zambales).
Find the best deal, compare prices, and read what other travelers have to say at Tripadvisor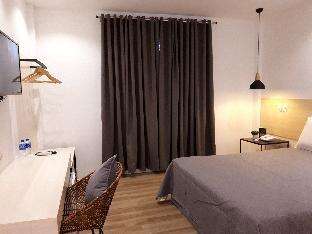 What's so great about Seorabeol Grand Leisure Hotel?
The Seorabeol Hotel is very accessible to all places, being adjacent to the beach, close to the local eateries, with a nearby 7-11 store, and a short ride away from the amusement parks. The hotel is located near Subic's nightlife district. You can roam about at night and choose from a variety of pubs. The rooms are comfortable and tidy, with hot water in the bathrooms as well. The swimming pool is large and child-friendly.
Details
Address:
Lot MC-9 Waterfront Road, Subic Bay Freeport Zone Philippines, Subic Bay Freeport Zone, Subic (Zambales), Philippines, 2200
RECOMMENDED: Best Beach Destinations in the Philippines for a Perfect Holiday Vacation