Discover cosmic mysteries and see science in action by visiting The Mind Museum, the best science museum in the Philippines. Get to know this top-notch scientific museum's displays, hands-on activities, and other attractions.  Check out the entrance fees, opening hours, and other helpful information for a memorable visit.
The Mind Museum Entrance Fee & All You Need To Know
Introduction: Why Every Science Enthusiast Should Visit The Mind Museum
The Mind Museum is a world-class science museum located in Taguig City, Metro Manila, Philippines. It is recognized as one of the most advanced and innovative science museums in the country.
Opened on March 16, 2012, this museum has become one of the most visited destinations by tourists and locals alike. The museum was designed to inspire curiosity and critical thinking among its visitors.
It features interactive exhibits that allow visitors to explore various scientific concepts using state-of-the-art technology and hands-on activities. The exhibits span different fields of science such as physics, chemistry, biology, and earth sciences.
Importance of Science Education and Exploration
Science education plays a crucial role in shaping the future of society. It equips individuals with knowledge and skills that are essential for solving complex problems facing people all around the world. By visiting The Mind Museum, visitors can expand their understanding of science through fun and engaging activities.
Exploration is also key to understanding how things work in our natural world. Science museums like The Mind Museum provide an avenue for people to learn about scientific discoveries beyond what they can read from books or watch on TV.
They offer opportunities for both children and adults to engage with science concepts in an interactive way that helps develop critical thinking skills. The Mind Museum provides an exceptional opportunity for all who wish to deepen their understanding of science through exploration while having fun at the same time!
General Information
THE MIND MUSEUM ENTRANCE FEE
Three-hour Visit Time Slots
Access to main galleries with over 250 interactive exhibits. No access to special or traveling exhibitions.
| | |
| --- | --- |
| Adult | P625 |
| Child or Private School Student (up to college) | P475 |
| Philippine Public School Student* (up to college) | P190 |
| Teacher** | P190 |
**Teachers must present a valid academic/school ID indicating "teacher." If the teacher does not have a valid school ID, a presentation of a certificate of employment from the school along with a government-issued ID will be accepted. 
All-Day Pass Visit: No Time Slot Restrictions
Access to main galleries with over 250 interactive exhibits. No access to special or traveling exhibitions.
| | |
| --- | --- |
| All-day Pass (Adult or Child)                        | P750 |
THE MIND MUSEUM OPENING HOURS
Open on Wednesdays to Sundays from 9am to 6pm.
Three-hour Visit Time Slots:
| | | |
| --- | --- | --- |
| 9:00 a.m. – 12:00 p.m. | 12:00 p.m. – 3:00 p.m. | 3:00 p.m. – 6:00 p.m. |
Three-hour Visit Time Slots
(Note: For All Day Pass Visit, there are no time slot restrictions)
WHAT TO EXPECT IN THE MIND MUSEUM
The Mind Museum is a Bonifacio Art Foundation, Inc. nonprofit initiative. It is committed to offering a remarkable educational experience that stimulates the general public's interest in science.
With 250 distinct interactive displays spread throughout a 5,000-square-meter exhibition space, this museum is the place to visit for all science enthusiasts, both kids, and adults!
You can see all the exhibits and the five galleries inside with reasonably priced all-day entrance!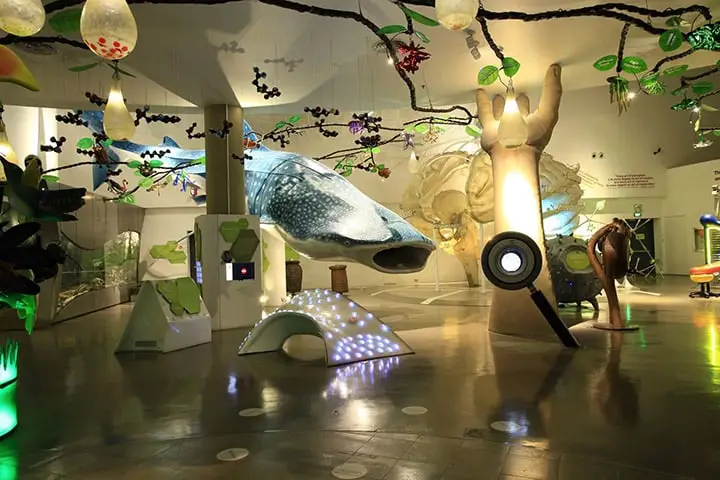 ABOUT THE MIND MUSEUM BCG
In order to stimulate creative responses to pressing issues, The Mind Museum works to advance and encourage scientific involvement in growing facets of individual, interpersonal, and societal well-being.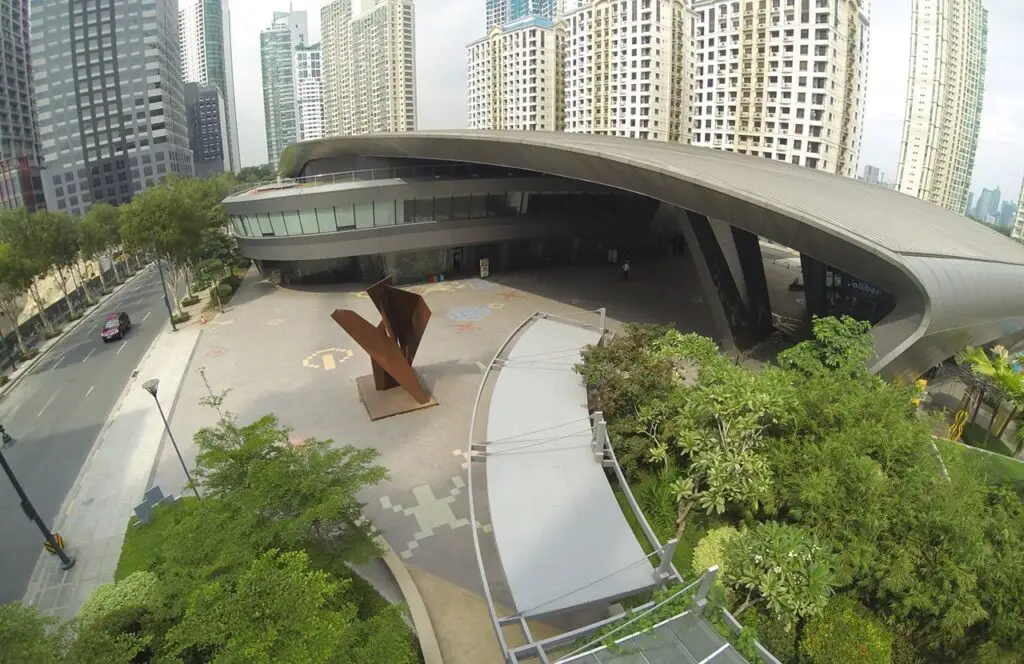 In January 2007, Bonifacio Art Foundation, Inc. began developing the plans for the nation's first top science complex. On March 16, 2012, the Mind Museum opened its doors to visitors.
The Mind Museum is a member of the Asia Pacific Network of Science & Technology Centres (ASPAC) and the Association of Science-Technology Centers. (ASTC).  
The curator of The Mind Museum serves on the Global Council of ASTC and is now the executive director of ASPAC.
The Mind Museum Awards
2014 Thea Awardee for outstanding achievement as a science museum due to its sensory-rich experience
The Mind Museum is the first Philippine institution to achieve this honor as well as the first science museum in Asia.
LEED Gold Certification from the U.S. Green Building Council for sustainable design and construction
ASEAN Energy Awards
Second Runner Up: Energy Management in Buildings and Industries (S/M Building Category). The Mind Museum was one of two Philippine recipients of awards that were acknowledged by the other ASEAN nations in attendance.
LOCATION
Address of The Mind Museum
The Mind Museum
A Project of Bonifacio Art Foundation, Inc.
JY Campos Park, 3rd Avenue
Bonifacio Global City
Taguig City, Philippines 1634
CONTACT INFORMATION
The Mind Museum BGC All-Day Pass
Visit Bonifacio Global City's The Mind Museum for a fun-filled educational day.
You can go whenever you want with an inexpensive, open-dated ticket that is good as long as the museum is open!
Experience the wonders of the universe as science comes to life through five interrelated stories.
Get access to the Atom Gallery, Life Gallery, Earth Gallery, Universe Gallery, and Technology Gallery.
Exclusive to Klook and GrabGifts! Purchase three 3-day passes to receive a free Php150 GrabGifts gift card (can be used for GrabTransport, GrabFood, GrabMart, and GrabExpress services)
Tips for Visitors
What to wear and bring
When visiting The Mind Museum, it is important to dress appropriately for the weather and for the activities you will be doing. The museum is fully air-conditioned, so wearing comfortable clothing is recommended. It is also advisable to wear closed-toe shoes as some of the exhibits may require walking or standing for long periods of time.
In terms of what to bring, it's a good idea to have a small bag or backpack with essentials such as water, snacks, and sunscreen. While food and drinks are not allowed inside the museum galleries, there are designated areas where visitors can take breaks and enjoy their refreshments.
Rules and regulations inside the museum
To ensure a safe and pleasant experience for all visitors at The Mind Museum, there are a few rules and regulations that must be followed. These include staying on designated pathways, refraining from touching any exhibits unless instructed otherwise by staff members, and not using flash photography inside galleries.
It's also important to keep noise levels low while inside the museum galleries as this allows other visitors to fully enjoy their experience. Additionally, smoking or vaping is not allowed within the museum premises.
Conclusion
The Mind Museum is a wonderful place to explore and learn about science. With its interactive displays, hands-on activities, and engaging presentations, visitors of all ages are sure to have an enjoyable and educational experience. In this article, we have covered the general information about the museum, the different galleries and exhibits available for exploration, special events and outreach programs, as well as tips for visitors.
Whether you are a student looking to learn more about science or an adult interested in expanding your knowledge on various topics relating to it, The Mind Museum is the perfect destination for you. From exploring the Atom Gallery to learning more about our planet at Earth Gallery or even discovering how life works in Life Gallery, there is something fascinating for everyone.
It's also worth noting that The Mind Museum offers several discounts and promotions throughout the year. So if you're planning on visiting multiple times or with a group of friends or family members, be sure to check their website frequently for updates on these offers.
Visiting The Mind Museum is not just an opportunity to learn but also a chance to have fun while doing so. So take advantage of everything this museum has to offer by planning your visit today!