The Radisson Blu Cebu offers the greatest service in Cebu, Philippines. The facility, which is in the center of Cebu City's business district, provides a selection of premium features and services to make your stay as comfortable as possible.
ABOUT RADISSON BLU CEBU
The Radisson Blu Cebu provides five-star lodging in the heart of Cebu City, just a short distance from the Mactan Channel and next to the Cebu International Port. The well-known SM City Cebu Mall is accessible from the hotel via a walkway. For business travelers, the city's main corporate and industrial parks are conveniently located nearby, and Mactan Cebu International Airport is just 11 kilometers away.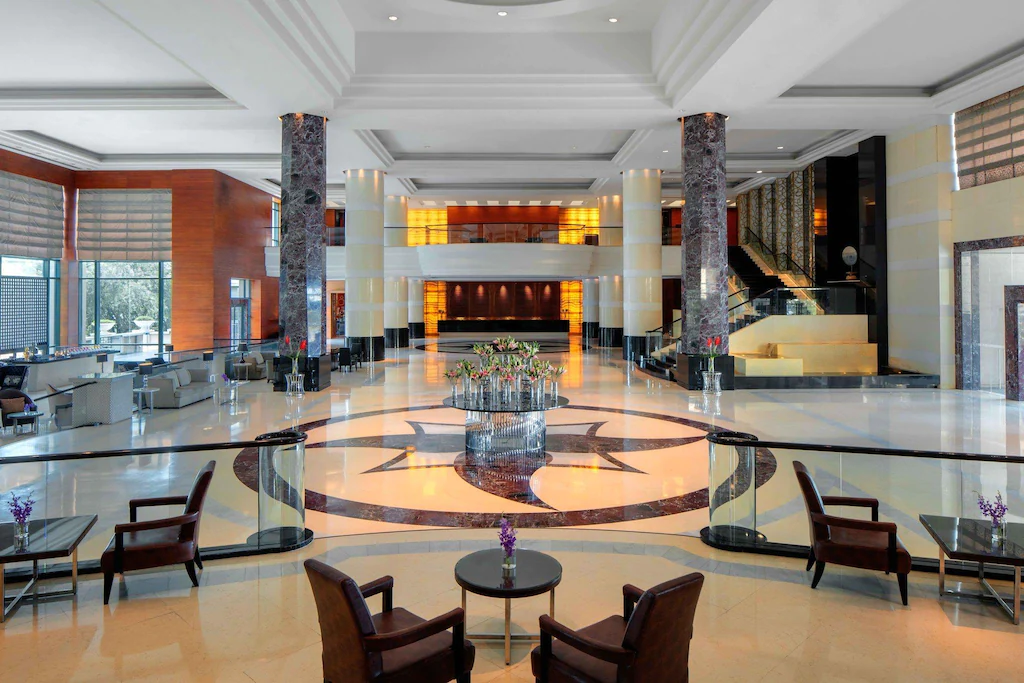 Take some time to relax by our lovely outdoor pool and have some drinks from the Pool Bar. You may maintain your energy by regularly working out in the hotel's state-of-the-art fitness center, or you can make an appointment for a treatment at the holistic spa to truly feel pampered.
ROOMS
400 spacious suites and rooms with chic decor and modern amenities like rain showers and TVs with mirror casting are available for you to choose from. The complimentary high-speed wireless internet and the spacious work area in the hotel make it possible to remain on top of business while traveling.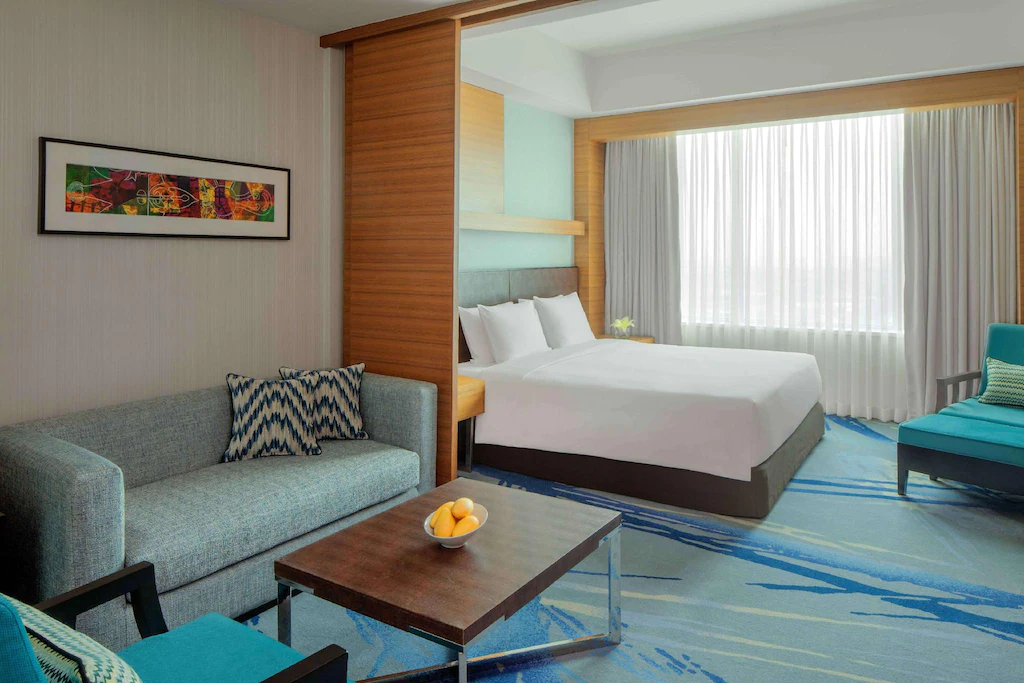 FACILITIES
Whether you're planning a board meeting or a gala dinner, caterers and event planners can help you create the right occasion. The extensive convention facilities include two ballrooms, 10 meeting rooms of various sizes, and outdoor spaces. For convenience, benefit from affordable meeting packages.
DINING
Three on-site restaurants at the Radisson Blu will take you on a culinary world tour. Tanoshi offers delicious Japanese foods and drinks, while Feria offers a variety of international cuisines, including local specialties, Indian curries, and prime cuts of beef. In an outdoor setting, the Pool Bar serves light fare like pizza, salads, and hamburgers. Relax at a hotel bar after dinner, like our Lobby Bar, which offers single-origin teas and distinctive beverages.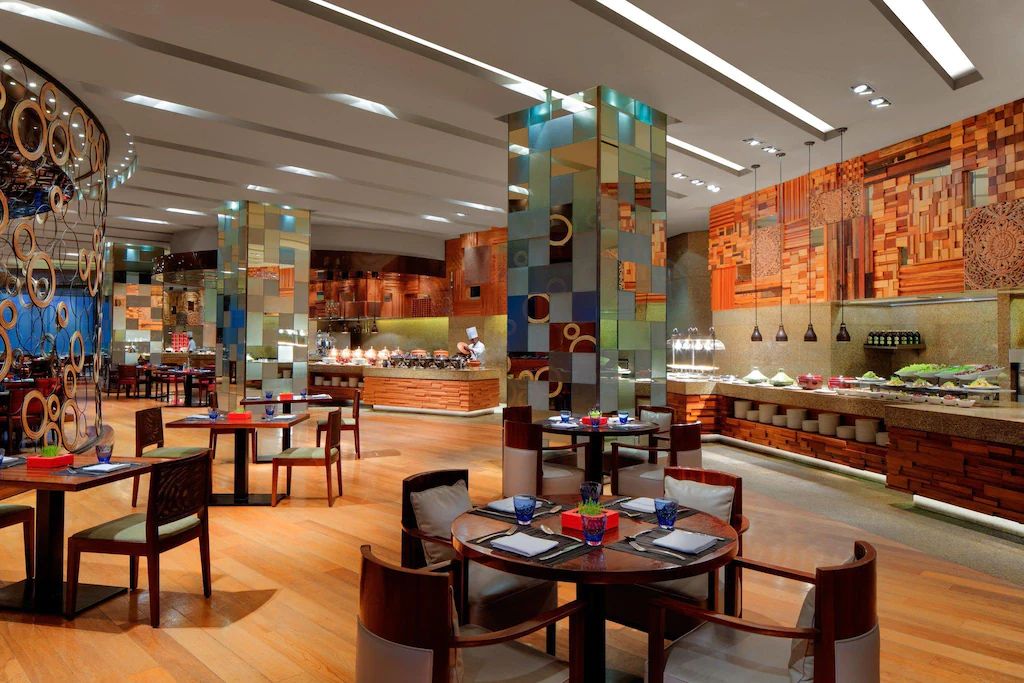 NEARBY ATTRACTIONS
The Radisson Blu Cebu is located conveniently in the city's core, close to local monuments, the stores and markets on Colon Street, and Mango Square's nightlife. Walk next door to the bustling SM City Cebu Mall, which provides 25,000 square meters of international shops, eateries, and entertainment options like a bowling alley, if you're searching for something to do in between on-site meetings. With so many nearby islands and marine preserves, beach visits and diving excursions are very simple. 
CONTACT INFORMATION AND SOCIAL SITES
LOCATION OF RADISSON BLU CEBU
The Radisson Blu Cebu is located at the junction of Sergio Osmea Boulevard and Juan Luna Avenue, adjacent to the Cebu International Port and with a view of the Mactan Channel. The hotel's proximity to SM City Cebu, the largest mall in the city, makes it a fantastic place from which to explore Cebu's major attractions. The hotel is advantageously situated close to the city's business sectors, and it is only 11 kilometers from Mactan-Cebu International Airport.
Address:
Serging Osmena Boulevard, Cebu City 6000, Philippines
---
RELATED POSTS
The Philippines celebrates a variety of holidays, including the Filipino Christmas, which is one of the most important and is marked by lavish celebrations. There is also the tradition of giving gifts to relatives and friends. There are also a number of Philippine festivals in December, and the following are some of the more significant.

---