Finding the cheapest prices on plane tickets to any location in the Philippines may be challenging. To obtain the finest deals, it is beneficial to be aware of the various possibilities. By reading this article, you may discover where to find the cheapest flights to the Philippines.
The Google flight search has every tool you could possibly need to narrow down the flights that are perfect for you.
Start your search by entering your preferred destination and departure date, then click the price graph button immediately below the search and filter fields. The fare for your travel period will be displayed on a pricing graph. This is an effective visual search strategy for locating low-cost airfare if your travel dates are flexible.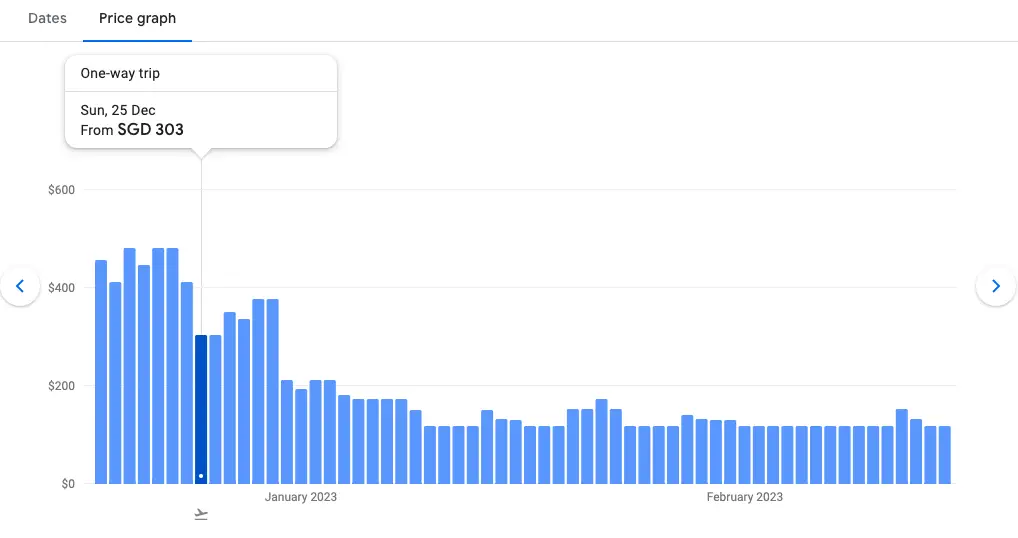 Price insights are one of our favorite features of Google Flights search. It provides you with information about current pricing based on fares seen in the last 12 months for trips of comparable length, same origin, and destination, number of stops, class, and airline that took place during the same season.
It provides you with a sense of whether or not the price you are booking is a reasonable value. A graph that shows the price trend over the previous days is also provided.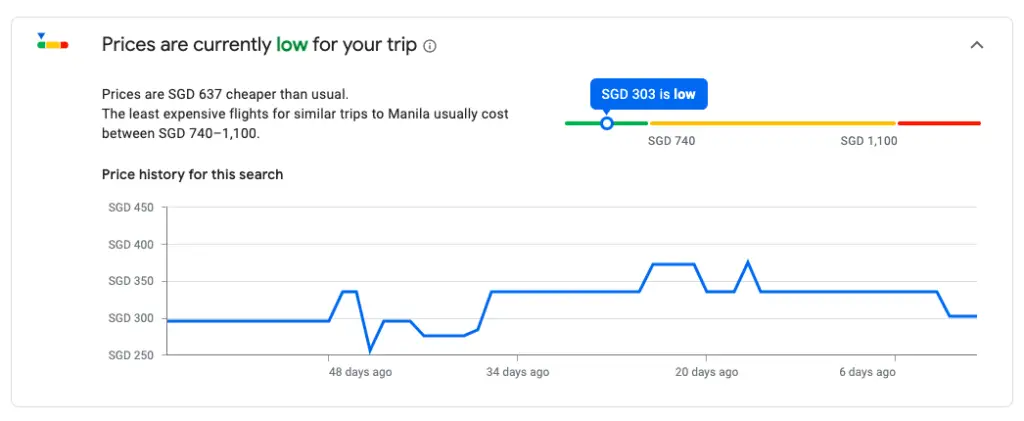 Skyscanner gives you a brief rundown of the ideal flights. One of Skyscanner's best features is Price Alerts, which you can sign up for to receive notifications when the cost of your preferred flights decreases.
Skyscanner consistently offers the best prices among all flight-booking websites thanks to its multi-city searches, and price trend tracker.
After selecting your preferred airline, Skyscanner will show you every option offered by the many travel booking websites, allowing you to pick the best deal or the service provider you feel most comfortable with.
Hopper isn't your typical flight booking app. It can forecast the cost of a future flight, allowing you to choose whether to book now or wait until the price drops. Furthermore, when the price of the flight you want drops to its lowest point, you'll receive an instant notification, allowing you to book it in seconds.
The price prediction technology in this software is one of its best features. You can use it to guide your decision regarding when to book and when to wait. The offers are quite alluring and frequently the least expensive option.
This App's coupons and discounts are fantastic, especially the ones made exclusively for brand-new consumers.
OPTION 4: BOOK DIRECTLY WITH BUDGET AIRLINES
Given that you are dealing directly with the airlines, this is the safest way to make a reservation.
TIP: Use the flight search tools provided by Google, Skyscanner, and Hopper before visiting the airline's website to make your reservation if you are comfortable with the price.
The following airlines occasionally provide enticing deals along with inexpensive flights to the Philippines.
The most familiar offer is Cebu Pacific's Piso Fare.
The term Piso Fare is used by Cebu Pacific to indicate that the base fare is only 1 Peso. The total amount you must pay to complete your booking is the sum of all taxes and other fees. These incredibly low-cost flight promotions happen only a few times a year. Domestic roundtrip tickets can sometimes be purchased for less than 1000 pesos all in during a Piso fare promotion!
It's a good idea to keep Airasia in mind while looking for inexpensive flights to the Philippines because it also provides vacation packages that include hotel lodging. There are many discounts and coupons available on AirAsia's website.
---