Ride-hailing apps have made it easier to find a taxi in the Philippines. Here are the top three taxi booking apps in the Philippines that you must download.
These apps have been made by different companies both local and international. It is important to note that there are certain features that only certain taxi booking apps offer.
LIST OF THE BEST TAXI BOOKING APPS IN THE PHILIPPINES
THE BEST TAXI BOOKING APPS IN THE PHILIPPINES
1. GRAB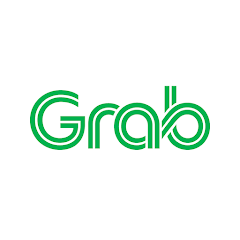 Grab is Southeast Asia's most popular ride-hailing app, as well as a grocery and food delivery service and a cashless payment solution. You'll get the most convenient booking service for private cars and taxis from the region's largest community of drivers, food delivery from your favorite restaurants to satisfy any craving, express supermarket delivery for all your grocery and food needs, and cashless payments offered in-app and through a mobile wallet to pay merchants and shops across the city with the new Grab app. Grab can provide you with whatever you require.
Features
GrabCar, GrabCar Plus, and GrabCar Premium: Low-cost daily bookings for private cars or luxury rides; ride alone or with a crew of up to six people.
GrabTaxi: hail a taxi wherever you are, whenever you want. • GrabShare: split the cost of a car ride with another party traveling in the same direction.
GrabTrike: A three-wheeled transportation option that offers convenience and flexibility with fixed fares payable via mobile wallet. • 6-seaters: Ride with friends; book a car that comfortably seats up to six people.
Rent: Reserve a GrabCar with a personal driver and pay by the hour.
Download the app here…
2. JOYRIDE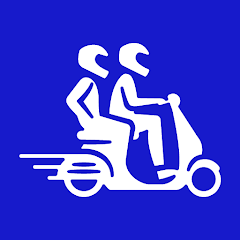 JoyRide is a leading homegrown superapp in the Philippines, providing on-demand ride-hailing, delivery, and e-commerce services. JoyRide operates around the clock in Metro Manila, Rizal, Bulacan, Cavite, Laguna, Baguio, Metro Cebu, and other cities.
JoyRide began as a motorcycle taxi service in 2019 in response to commuters' need for a safe and dependable transportation alternative. JoyRide has since served millions of bookings across the country and has evolved into a superapp.
JoyRide's mission has always been to empower its expanding network of customers, driver-partners, and merchant partners by offering convenient and accessible solutions via a scalable multi-service technology platform. Today, JoyRide continues to expand its product offerings and is dedicated to providing high-quality, low-cost services to anyone and everyone who requires them.
Features
JoyRide Car
Use a private car to get to your destination in comfort and at a low cost!
Taxi JoyRide MC
Take a motorcycle taxi to avoid traffic! Allow our Kasundo Bikers to transport you safely and quickly to your destination.
Taxi JoyRide
With the tricycle service, you can get around quickly and easily! Only available in a few cities.
Download the app here…
3. ANGKAS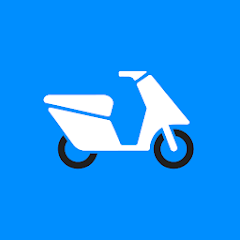 Angkas is a motorcycle ride-hailing platform that helps Filipinos get around in one of the world's most congested cities.
Features
All bikers go through background checks, safety training, COVID-19 readiness training, and skills assessments.
Motorcycles are inspected to ensure passenger safety.
Angkas is a good mode of transportation because of their good ventilation. Proper ventilation and sunlight exposure helps to reduce viral transmission.
Passengers can expect their typical commutes by car, bus, or train to be cut in half or more during rush hour, and their fares to be reduced by nearly 70% compared to 4-wheeled taxis.
Download the app here…
---
RELATED POSTS
Unleashing the potential of the Gcash app: Discover seamless mobile transactions, bill payments, online shopping, and peer-to-peer transfers.

---