This is a list of the best travel insurance companies in the Philippines, as provided by reputable Philippine Travel and Health Insurance companies. The list summarizes the coverage and benefits. Follow the links to learn more about the specifics of the offer.
Travel insurance plans are designed to protect travelers from unforeseen events while they are on the road. It protects passengers in the event of a flight cancellation, loss of a passport and personal belongings, the loss of checked baggage, medical emergency, emergency lodging, or vehicle accident.
The majority of insurance companies include Covid-19 coverage in their travel insurance policies.
Having these risks covered provides an additional layer of financial protection.
LIST OF THE BEST TRAVEL INSURANCE COMPANIES IN THE PHILIPPINES
1. AXA Travel Insurance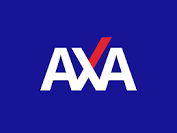 AXA Philippines is one of the country's largest and fastest-growing insurance companies, providing financial security to nearly 2 million people through group and individual life insurance, as well as general insurance products.
AXA has over 7,000 financial advisors in over 40 branches and over 900 financial executives in over 900 Metrobank and PSBank branches across the country.
Enjoy round-the-clock travel and medical assistance anywhere.
Covers for medical expenses such as hospital costs, doctor's professional fees, and more in case you suffer injury and/or illness during your trip.
Enjoy the benefit of getting payouts on non-refundable expenses in case of trip cancellation and/or postponement.
Get protection on your baggage in case of loss or damage.
Get covered when you suffer death or permanent disablement due to an accident while on a trip.
2. Chubb Travel Insurance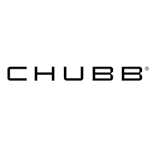 Chubb is the largest publicly traded property and casualty insurer in the world. Chubb, which has operations in 54 countries, offers a wide range of clients commercial and personal property and casualty insurance, personal accident and supplemental health insurance, reinsurance, and life insurance.
The company's extensive product and service offerings, broad distribution capabilities, exceptional financial strength, underwriting excellence, superior claims handling expertise, and global-local operations set it apart.
Quality travel insurance at an affordable price
Access to a global team of travel experts
Fast, fair, and efficient handling of claims
24hours emergency assistance
3. Etiqa Travel Insurance
Etiqa is an international insurance company that operates primarily in Singapore, the Philippines, Indonesia, and Malaysia. It has an extensive network throughout the Philippines. Access a wide range of insurance products and services from anywhere in the country.
Flight Assistance Benefit for Flight Delay, Trip Cancellation, Missed Connecting Flight, Baggage Delay, Baggage Loss / Damage Airline and other items in the safekeeping of a common carrier, Loss of Travel Documents, Trip Curtailment, and Aircraft Hijack.
Medical Assistance Benefits such as Hospital Income, Medical and Hospitalization Expenses, Delivery of Medicines, Emergency and Accidental Dental Expenses, Repatriation of Mortal Remains, Arrangement for Funeral Assistance, Medical Evacuation or Repatriation, and Compassionate Visit.
4. Insure Shop by Pioneer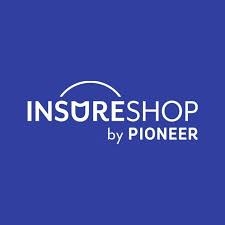 Pioneer's InsureShop enables you to obtain insurance as soon as you need it. As Pioneer Insurance's digital arm, InsureShop makes it simple and convenient for you to obtain affordable and dependable travel insurance, motorcycle insurance, and medical cash assistance anytime, anywhere.
Medical treatment with (New!) COVID-19 coverage, personal accidents, emergency evacuation, and more
Cash assistance for every 6 hours of delay on your travel
Baggage delay, damage, and loss
5. Pacific Cross Travel Insurance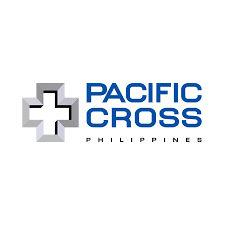 Pacific Cross is a market leader in medical, travel, health maintenance organization, and personal accident insurance. Pacific Cross is based in the Philippines and has sister companies in Thailand, Indonesia, and Vietnam.
It is part of a larger group of health insurance companies that operate throughout Asia, with a particular focus on the ASEAN region. The group's goal is to be known as a market leader and Asian specialist in medical and travel insurance.
24/7 Worldwide Emergency Assistance
Medical Coverage, including for COVID-19
Cashless Medical Treatment for Hospital Confinement, Out-Patient, and Emergency Room
Peso, Dollar, and Euro Plans
Individual, Family, and Group Coverage
Coverage for persons aged 15 days old to 76 years old and above
Coverage for Inbound Travels with COVID-19 Coverage
Coverage for baggage loss, loss of travel documents, flight delay, and much more
6. Malayan Insurance Travel Master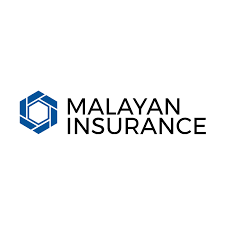 Malayan Insurance Co., founded in 1930, is a leading non-life insurance company in the Philippines. It provides clients and the general public with guaranteed peace of mind through service excellence, quality protection, and the prompt processing and settlement of valid claims.
Personal Accident
Emergency Medical Treatment
Personal Liability
Recovery of Travel Expenses
Travel Inconvenience Benefits
Travel Assistance Benefits
Cashless Hospitalization
7. Standard Insurance Travel Protect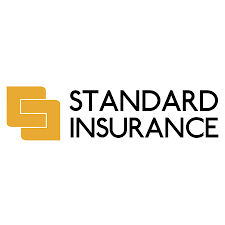 Standard Insurance is a non-life insurance company that protects you, your family, your assets, your business, and any potential liabilities. For the past 63 years, Standard Insurance has provided insurance protection.
Travel International
Cashless Settlement
Wide variety of benefits and coverages
Up to Php 2.5M cover the medical expenses and personal accident benefits
Provides coverage for accident-related claims and covered illness/sickness
Applicable to individuals and groups of travelers
Duly accredited by Embassies of all Schengen States
Pay conveniently using your Credit card, debit card, and Gcash
Travel ASEAN
Reimbursement type of settlement.
Up to Php 500,000 limit on medical expense benefit.
Provides coverage within the Philippines and to ASEAN countries.
Discounted rates for group travelers.
Premium payment convenience through credit cards and debit cards.
8. MAPFRE Travel Insurance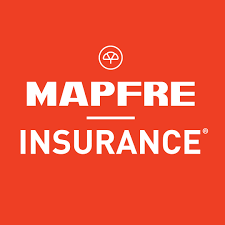 MAPFRE Insurance is a non-life insurance company that provides general insurance for financial security and risk management. The company offers fire and allied lines insurance, as well as a motor vehicle, personal accident, casualty, liability, engineering, marine cargo, surety, and micro insurance.
MAPFRE Insurance, founded in 1934, is now ranked among the top ten non-life insurance companies in terms of earned premiums, net premiums were written, and assets. The company is also among the best capitalized and most solvent in the country's non-life insurance industry.
International Travel Assist Insurance
Peso-denominated travel insurance that provides protection and coverage for your trips within the Philippines with a maximum period of coverage of 90 days. No extension is allowed. Adults between 60 to 75 years old may be covered subject to a premium surcharge.
Domestic Travel Assist Insurance
​Dollar-denominated travel insurance provides protection and coverage for your trips around the world with a maximum period of coverage of up to 365 days or 1-year cover. No extension is allowed. Adults between 60 to 75 years old may be covered subject to a premium surcharge with a maximum allowed number of 90 days only for all plans.
THE BEST PHILIPPINES DESTINATIONS
Experience the ultimate thrill ride on the first Alpine Coaster in the Philippines. Twist and turn through hairpin curves and steep drops while enjoying breathtaking views of the surrounding landscape. This exhilarating adventure is perfect for thrill-seekers and nature lovers alike. Get ready to take on the challenge and ride the Philippines' first Alpine Coaster for a unique and unforgettable experience.

---