Introduction
Baguio, affectionately known as the "City of Pines," is a captivating tourist destination nestled amidst the picturesque Cordillera Mountains in the Philippines. Renowned for its cool climate, breathtaking landscapes, and rich cultural heritage, Baguio has become a haven for nature enthusiasts and urban dwellers seeking respite from the sweltering heat of the lowlands.
Situated approximately 250 kilometers north of Manila, Baguio's lush greenery and serene atmosphere have attracted visitors from all over the world. With its plethora of attractions, including serene parks, vibrant marketplaces, and historical landmarks, Baguio offers an unforgettable experience to every traveler.
Staying in one of the 12 best cheap hotels in Baguio allows you to be in the heart of everything that Baguio City has to offer without breaking the bank. They are close to many attractions, shopping complexes, and dining options, as well as scenic areas. Each one provides comfortable lodging at a reasonable price.
List of the Best CHEAP Hotels in Baguio city, philippines
The Best Cheap Hotels in Baguio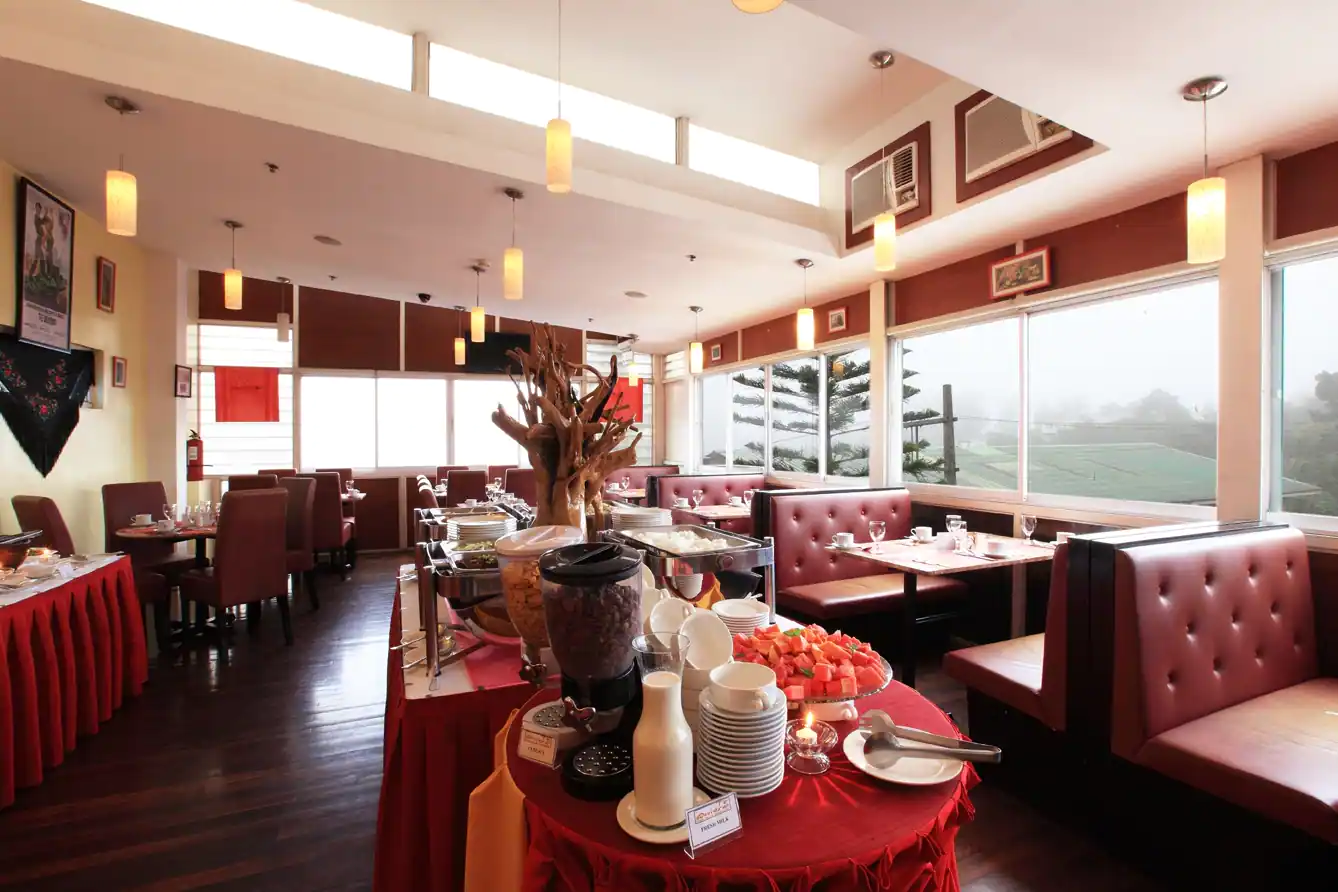 Smart design, modern rooms, and exceptional service help make every stay brilliantly simple at Microtel by Wyndham Baguio. With thoughtful amenities like free WiFi and breakfast, as well as fitness centers, you can enjoy a seamless, consistent experience for your next group trip or special event.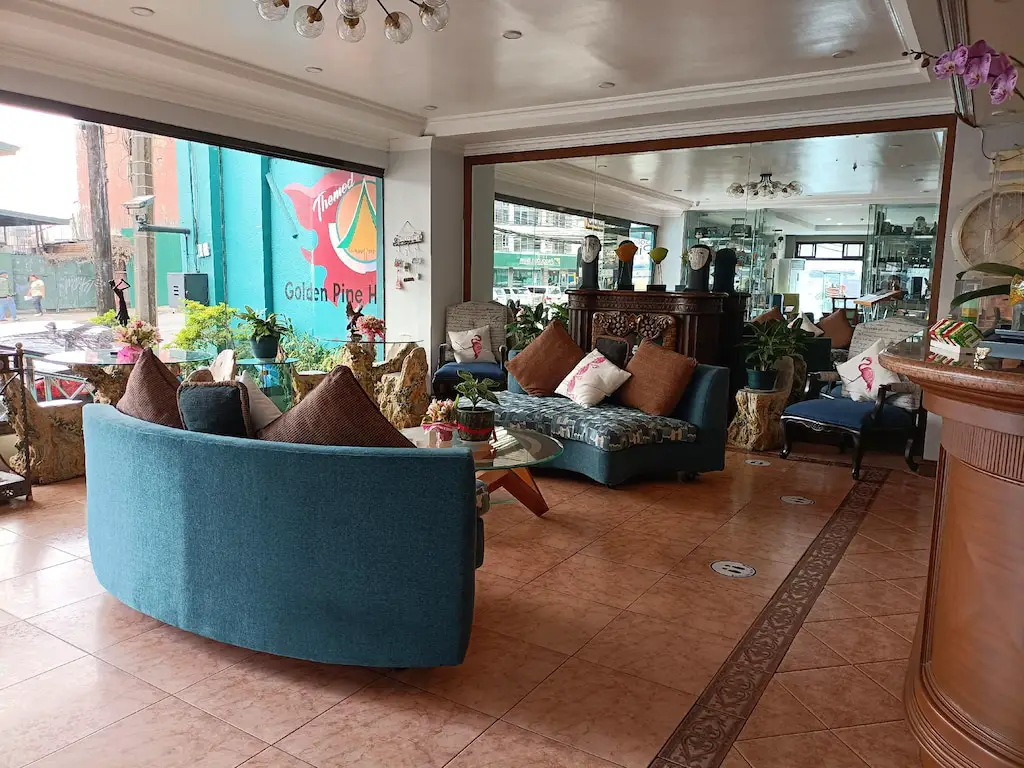 Offers a variety of recreational opportunities.  Visit the hotel's massage room to unwind at the end of the day. There are some excellent dining options here, and previous guests rated it higher than 97 percent of the city's other lodgings. With Golden Pine Hotel as your base, you can explore all of Baguio's sights and local attractions. Strawberry Farm, located 5.7 kilometers away, is a good option for a longer outdoor adventure.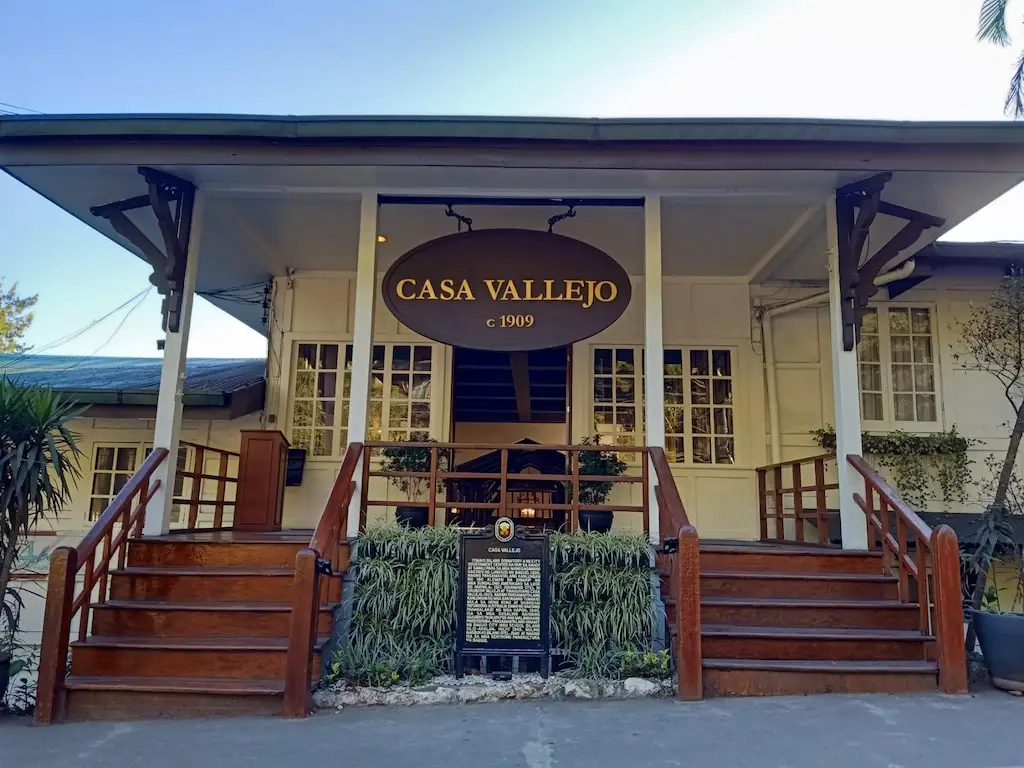 Casa Vallejo is a historic hotel that has been standing for over a century. The hotel has seen both significant and subtle changes that have shaped the city, as well as countless faces of people who have called the hotel home at some point. Casa Vallejo is proud of its long history, culture, and traditions. It has been renovated over the years to ensure that guests have the best possible experience.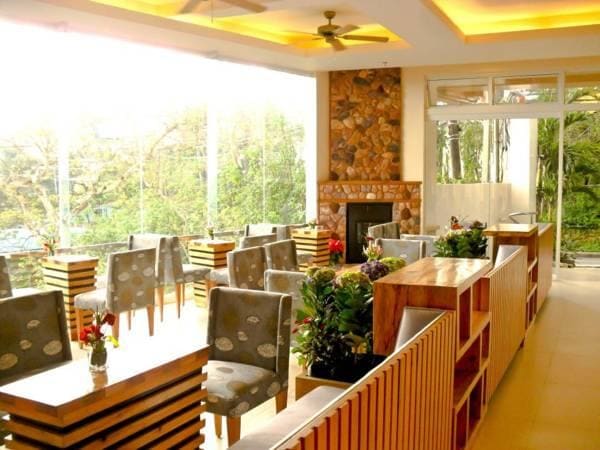 Chalet Baguio is an exquisite boutique hotel distinctively located close to many tourist attractions in Baguio City.  With its interiors of wood accents and neutral colors, Chalet Baguio exudes a soothing ambiance. They'll make your escapade memorable with 60 well-maintained cozy rooms that are delightfully inviting, basement parking, Café Marcelino as its in-house restaurant, free WiFi access, and the warmth of excellent personalized customer service from their friendly workforce.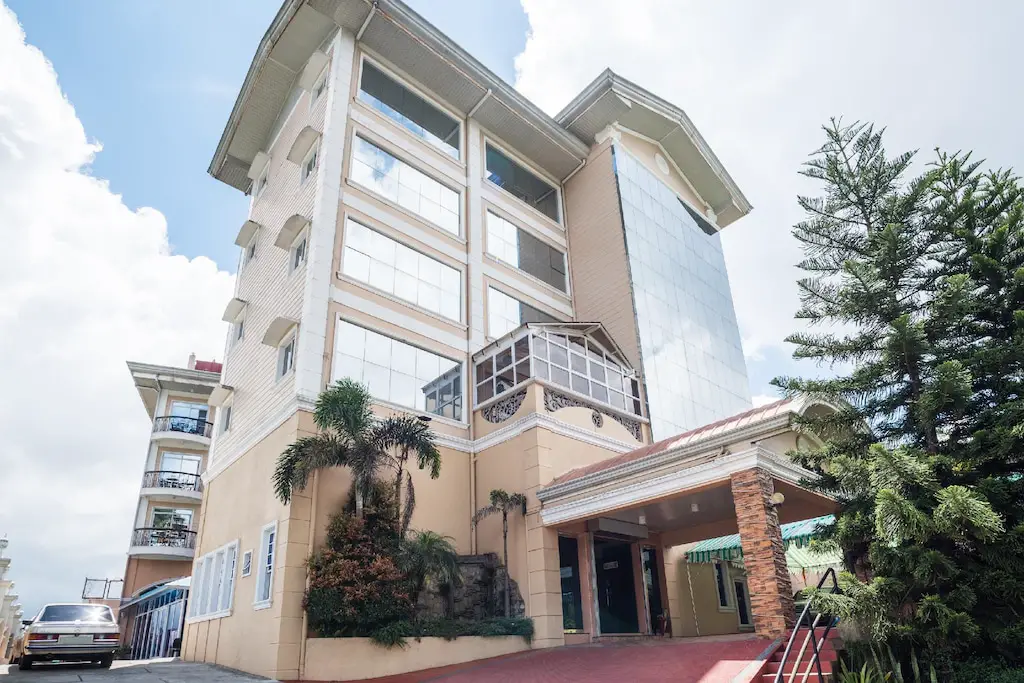 NYC Manhattan Suites has 21 modern and well-designed rooms and suites, making it a second home for guests from all over the world. It has a restaurant, a KTV bar, and a coffee shop where guests can dine and chill. There is also a function space for lectures, meetings, and banquet events. Whatever your reason for visiting, NYC Manhattan Suites is the ideal location to stay.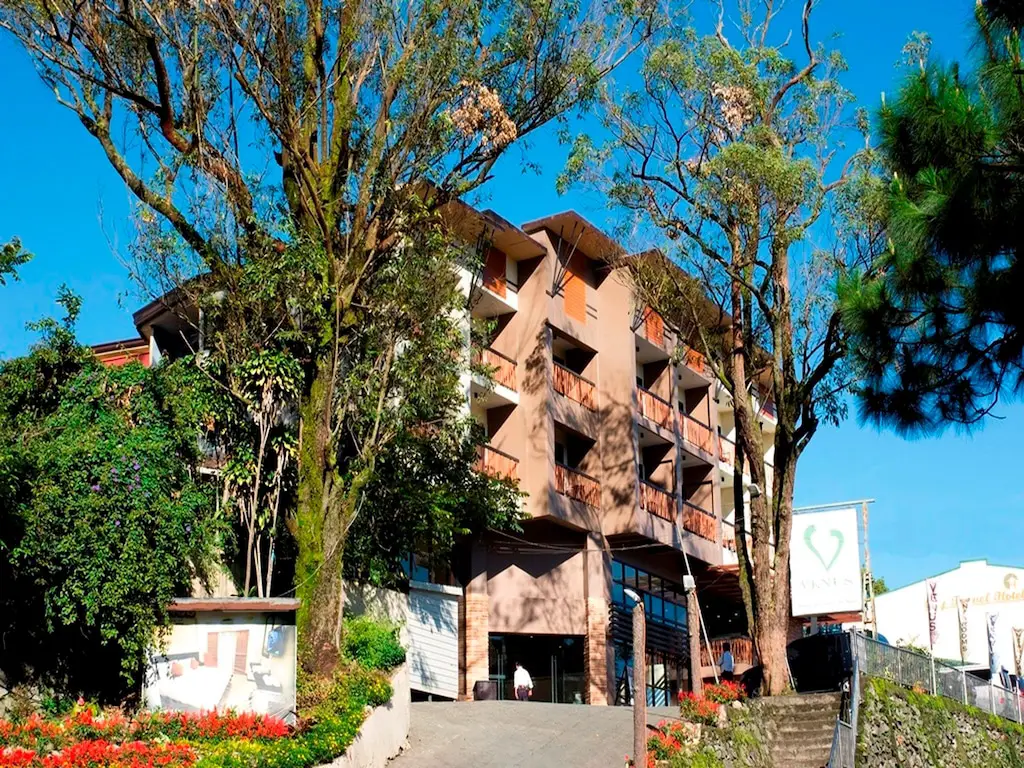 The 150-room Venus Parkview Hotel is located near Burnham Park and close to the city's tourist attractions. It is ideally situated adjacent to dining establishments, entertainment centers, retail centers, and transportation hubs.
The hotel offers a comfortable and welcoming atmosphere for you to stay in with your family and friends.
Since its opening in 1976, the Venus Parkview Hotel in Baguio City has become a landmark, welcoming thousands of visitors who have savored the welcoming smiles and delectable cuisine.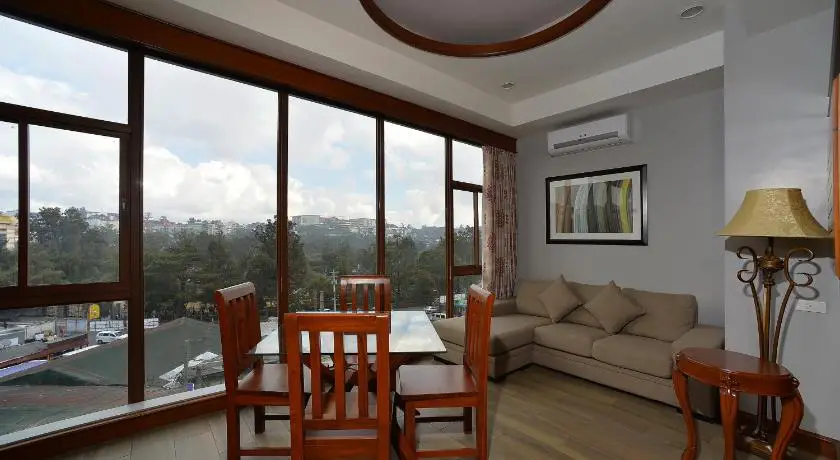 The Paragon Hotel and Suites in Baguio City has launched its 30 large rooms and suites. Each room is distinctly and refreshingly different. The lobby has a beautiful interior design, and the hotel rooms, corridors, and restaurants are all spacious. Very close to Burnham Park and eateries.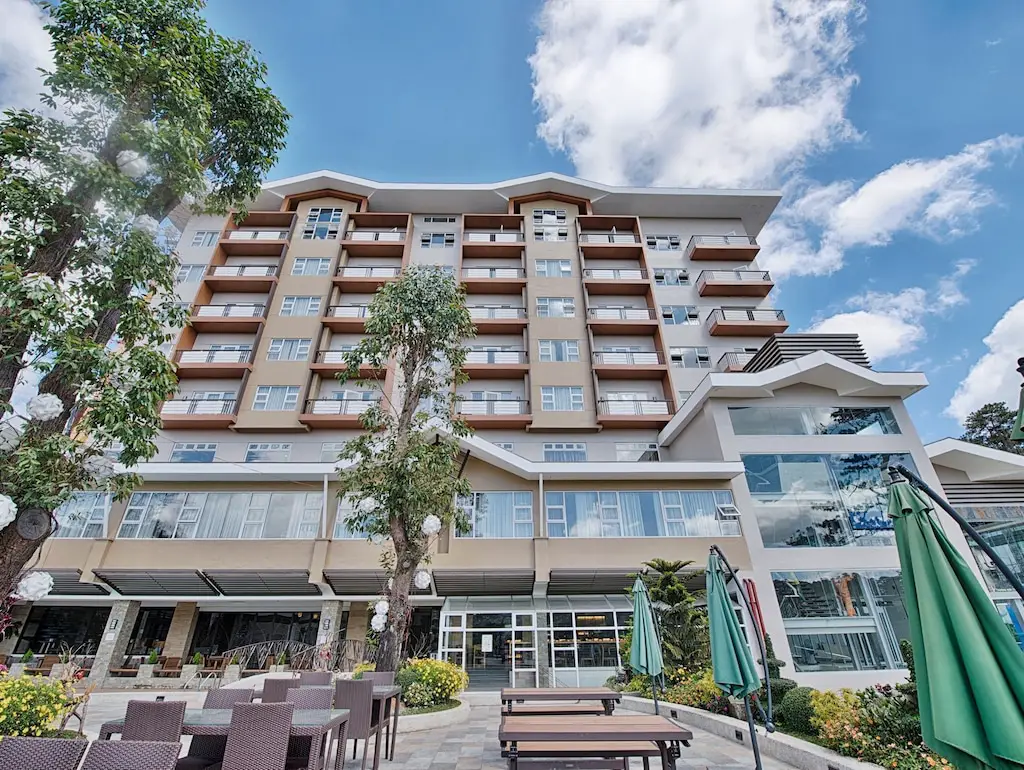 Stop at Newtown Plaza Hotel to discover the wonders of Baguio. Offering a variety of facilities and services, the hotel provides all you need for a good night's sleep. Daily housekeeping, 24-hour security, 24-hour front desk, luggage storage, and Wi-Fi in public areas are just some of the facilities on offer. Comfortable guest rooms ensure a good night's sleep with some rooms featuring facilities such as complimentary instant coffee, linens, mirror, sofa, and towels. To enhance guests' stay, the hotel offers recreational facilities such as an outdoor pool, and garden. A welcoming atmosphere and excellent service are what you can expect during your stay at Newtown Plaza Hotel.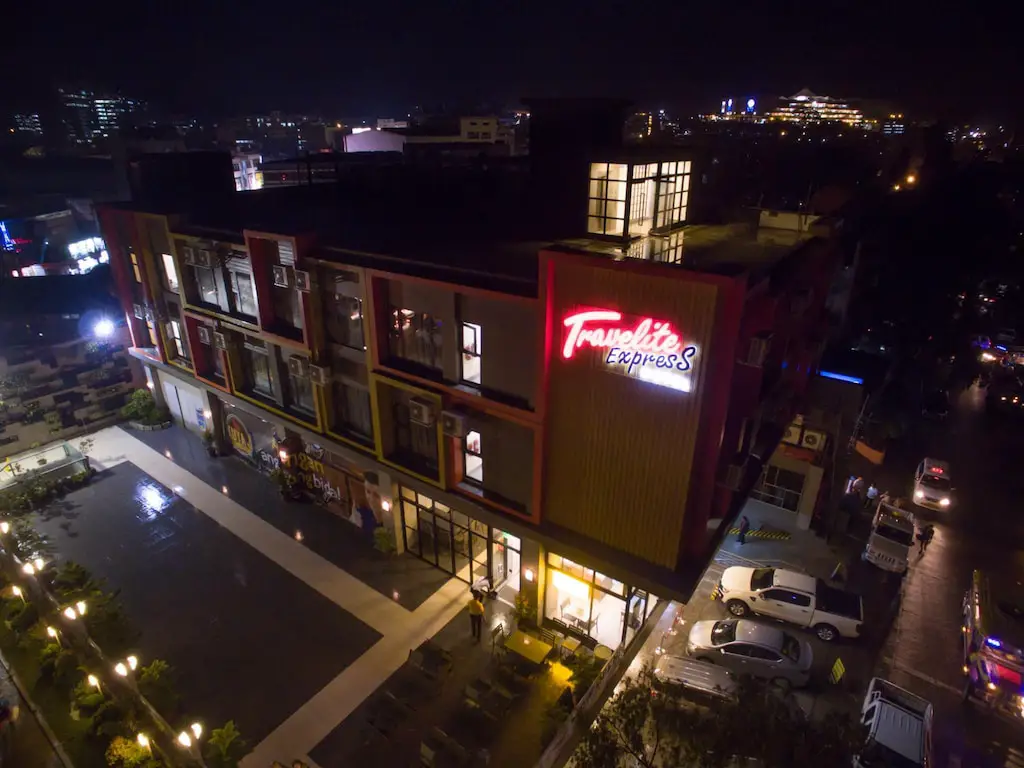 Travelite Express Hotel is close to Burnham Park and the city center. There are many restaurants nearby. WiFi is working properly. There is also air conditioning and cable TV.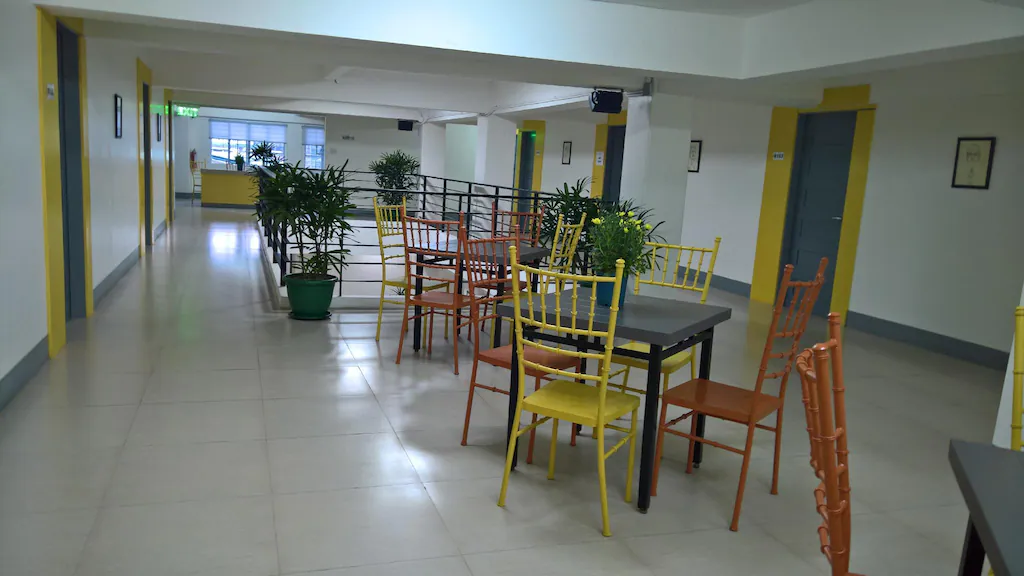 Bed and Bath at Station 120 is highly recommended for those on a tight budget. The location is close to Session Road and the Baguio Cathedral. The staff is extremely friendly and approachable.  Towels and toiletries are available. The shared bathroom is spotless. Excellent value for money.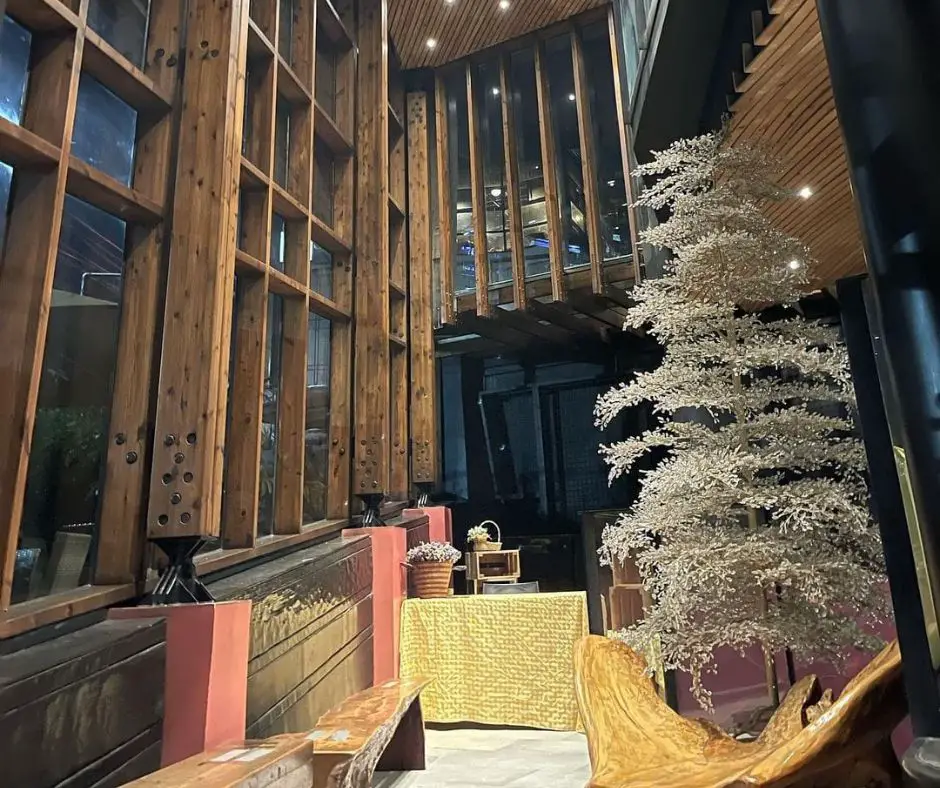 The interior of G1Lodge was designed with the intention of modernizing Cordillera architecture and interiors, breaking from direct adaptations of historical shapes and patterns, as has been commonly accomplished in the past. The realization of this concept resulted in the abstraction of indigenous shapes through the utilization of local building and artisan skills and materials.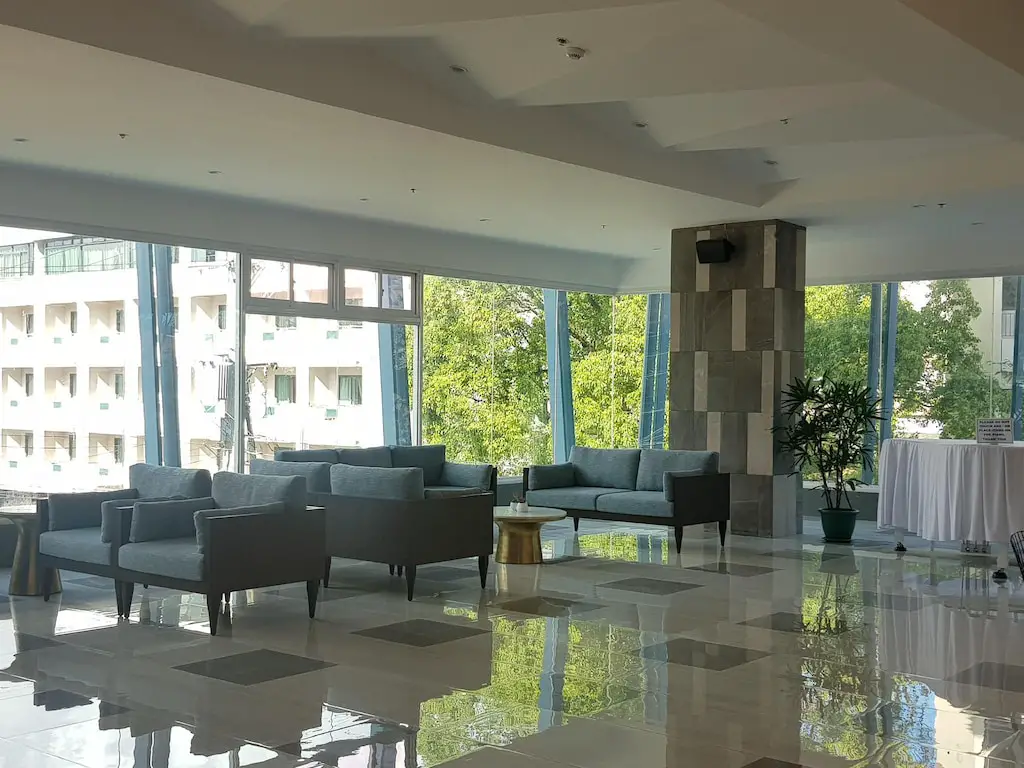 Travelite Hotel Legarda is suitable for the budget-conscious but a selective traveler. The hotel offers helpful staff, a very comfortable bed and soft mattress, a high shower pressure with hot and cold water, and a complimentary water station.
---
RELATED POSTS
Discover the best cheap hotels in Baguio for budget travelers. Find affordable accommodations near popular attractions and enjoy a memorable stay!

---
Uncover the charm of the Philippines with these irresistible offers
This list offers irresistible great deals that allow budget-conscious travelers to experience the beauty of the Philippines without breaking the bank. Discover the country's breathtaking attractions and vibrant culture and prepare to embark on an unforgettable trip to the Philippines with these low-cost options.
Discover mouthwatering deals! Enjoy Foodpanda Philippines' September 2023 discounts and promos. Savor the savings today!

---

Uncover tips and airlines for affordable flights to Boracay. Learn the best time to visit and snag cheap deals for your dream vacation.

---

Discover the full specifications and anticipated price of the Poco X5 Pro in the Philippines for 2023. Is it worth buying? Find out in our detailed article.

---

Did you know that you can book hotels through Airasia? It is Super Cheap! Find out more…

---

Find what makes you happy whenever and wherever you want, from close-by getaways to far-flung adventures with these Klook discount coupons.

---

---

In this blog post, we'll tell you how to get Manila Ocean Park tickets for free. Take advantage of Hotel H2O's Yuletide Getaway for a joyous urban staycation with free tickets at Manila Ocean Park!

---

Agoda is a global leader in the hotel booking industry with over two decades of experience. Customers can expect inexpensive costs and a variety of booking options.

---

Any tourist who decides to visit Cebu should be aware of the essential items and deals for a memorable trip.

---