Tagaytay is a popular tourist destination in the Philippines. A growing number of coffee shops are opening in various parts of the city. This means that each day is a new opportunity to find one that fits your preferences and style. Anyone looking for Starbucks coffee outlets in Tagaytay will find one in this article.
ABOUT TAGAYTAY
Tagaytay is one of the most popular destinations near Metro Manila due to its beautiful surroundings. It has a view of Taal Lake and Taal Volcano, as well as a cool environment, due to its high elevation. Temperatures average between 23°C and 28°C, with rain on occasion, but the weather is much milder than in nearby larger towns.
ABOUT STARBUCKS
Starbucks Corporation is a coffeehouse and roastery reserve multinational corporation headquartered in Seattle, Washington. It is the largest coffeehouse chain in the world.
Starbucks is a popular coffee shop known for its iced cold brew, frappuccinos, and lattes. Customers can enjoy a variety of beverages and snacks.
ABOUT STARBUCKS PHILIPPINES
The Philippines had its first taste of the Starbucks Experience on December 4, 1997, when the company opened its first branch at the 6750 Ayala Building in Makati City. Since then, Starbucks has won the hearts of Filipinos.
Starbucks Coffee and the Filipino people are a great cultural fit because of their tradition of warm hospitality, the constant need for connection, and their love for coffee.
LIST OF STARBUCKS OUTLETS IN TAGAYTAY PHILIPPINES
Starbucks is a global coffee company and retail store that is gaining popularity in the Philippines. These are the Tagaytay Starbucks outlets.
Aguinaldo Highway Tagaytay
Ayala Malls Serin Tagaytay
Calamba Road Tagaytay
Domicillo Design Hotel
Summit Ridge Tagaytay
Twin Lakes Tagaytay
STARBUCKS COFFEE BRANCHES IN TAGAYTAY
Starbucks locations in Tagaytay are ideal for starting the day with a delicious cup of coffee. These establishments offer a variety of beverages and pastries to brighten up any morning. Learn more about the Tagaytay Starbucks locations listed below.
Aguinaldo Highway Tagaytay
Starbucks Aguinaldo Highway Tagaytay has been updated. Take a look around the store! It is the first Starbucks location to use the new logo.
This branch has a lovely, spacious design. The branch is ideal for a cup of coffee with friends or working on your laptop, with comfortable lounges and outdoor tables. The outdoor area is finished with a lot of plants and greenery, making you feel at home.
Address:
Lot 2-4, Aguinaldo Highway, Brgy. Silang, Crossing West, Tagaytay City
Contact: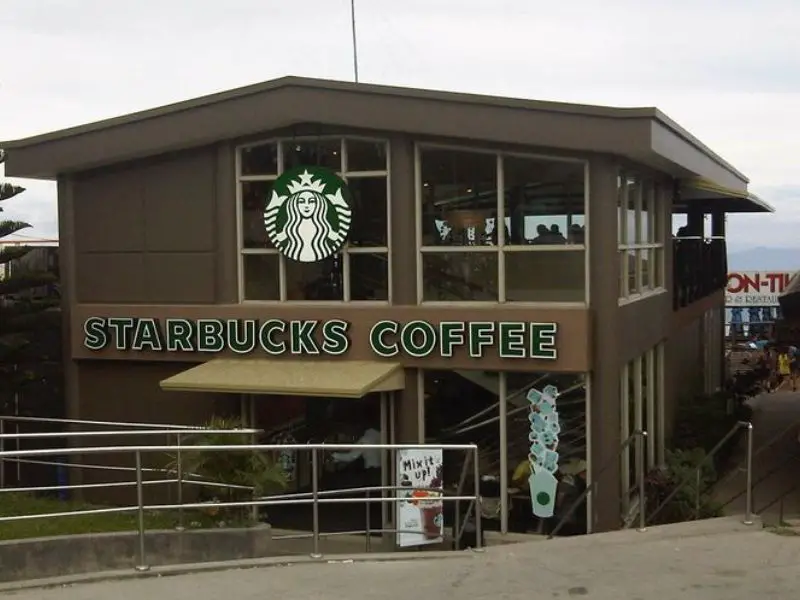 Ayala Malls Serin Tagaytay
Ayala Malls Serin Tagaytay, like other Starbucks branches, provides a wide range of food options, including fine chocolate cakes, and signature beverages.
Address:
G/F Ayala Malls Serin, Tagaytay-Nasugbu Road, Tagaytay City
Contact: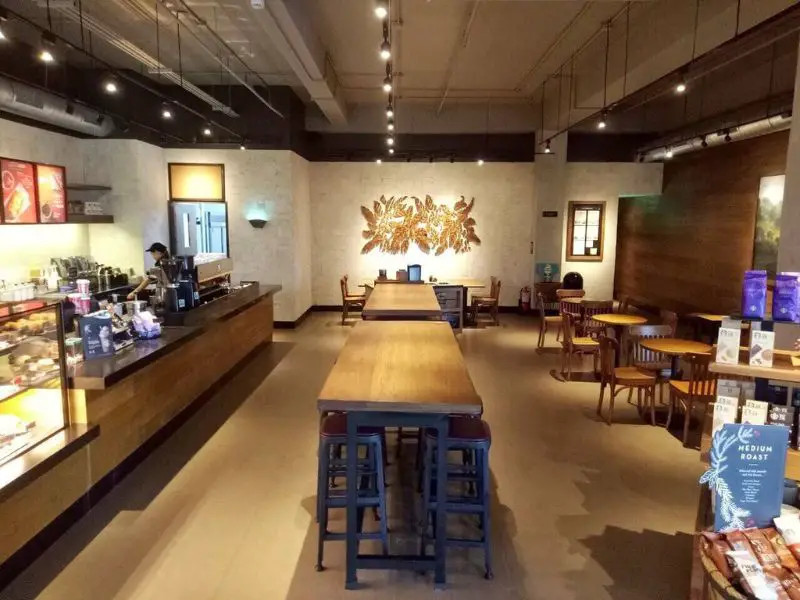 Calamba Road Tagaytay
Enjoy your favorite cup of coffee while taking in the scenery and weather of this city.
They say that the best way to enjoy a cup of coffee is with good company. Fortunately, you won't have to travel far to find both. Take a stroll outside and take in the sights and sounds of the city while sipping your favorite beverage.
Address:
Brgy. San Jose, Calamba Road, Tagaytay City
Contact: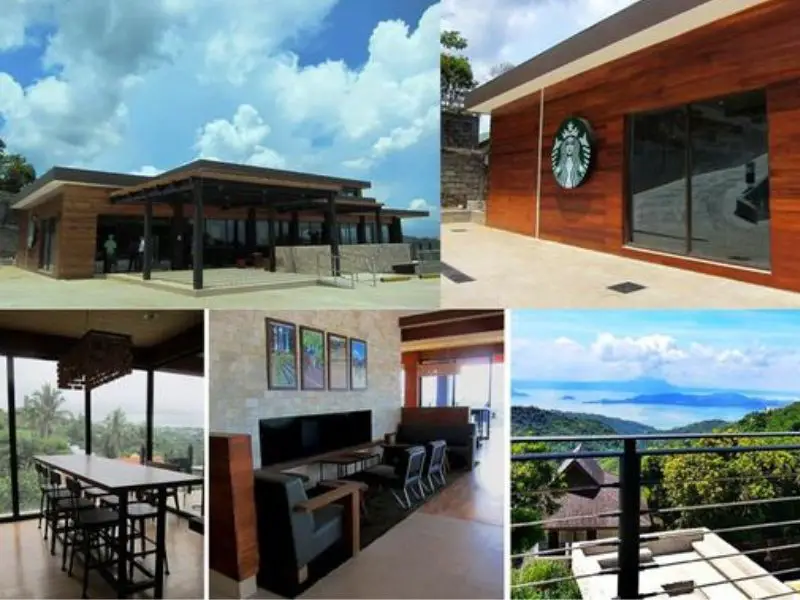 Domicillo Design Hotel
Sip your favorite handcrafted beverage while gazing out at Taal.
Address:
Address: Km. 58 General Emilio Aguinaldo Highway, Maharlika East, Tagaytay City, Cavite
Contact: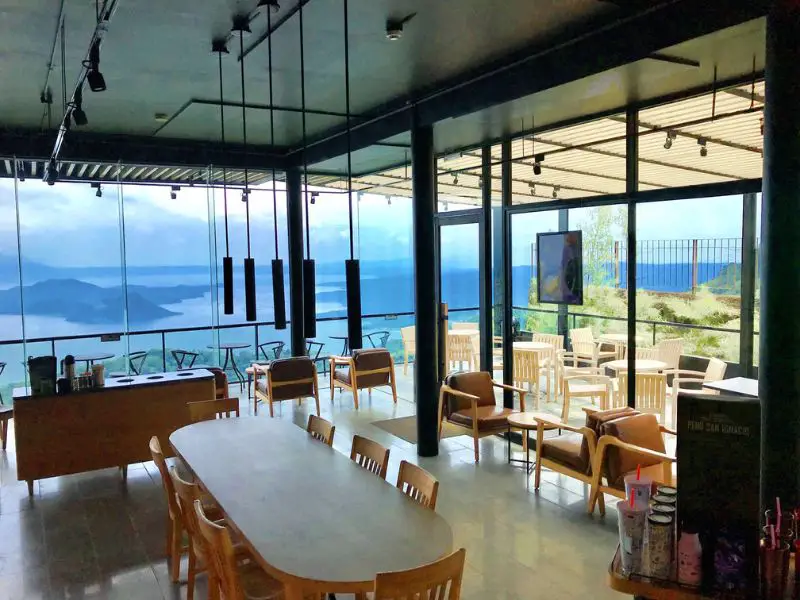 Summit Ridge Tagaytay
Visit Tagaytay's Summit Ridge for a break and to take in the breathtaking scenery while sipping your favorite handcrafted coffee.
Address:
Level 1, Promenade Summit Ridge Tagaytay, Aguinaldo Hwy., Maharlika West, Tagaytay City
Contact: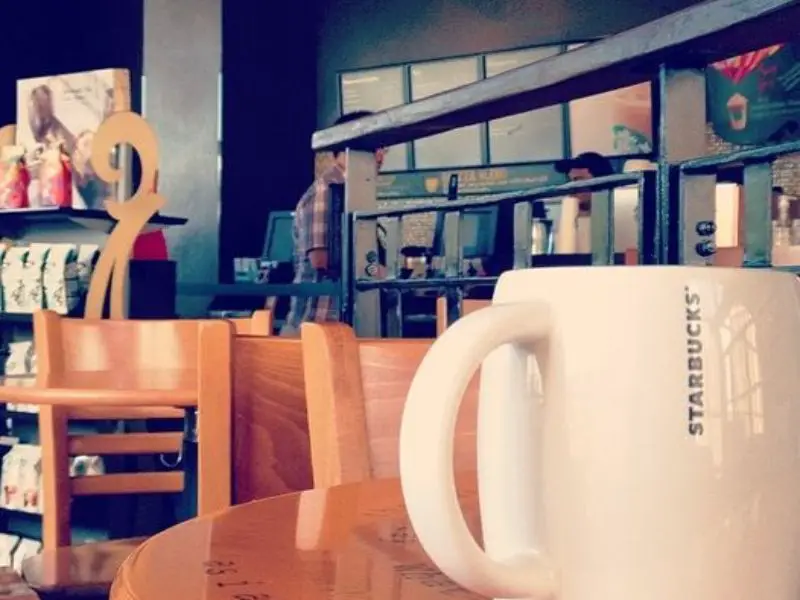 Twin Lakes Tagaytay
Drive out to Starbucks Twin Lakes in Tagaytay this weekend and enjoy the breathtaking view while sipping your favorite handcrafted beverage.
Address:
Twin Lakes Shopping Village, Brgy. Dayap-Itaas, Tagaytay-Nasugbu Road, Laurel Batangas
Contact: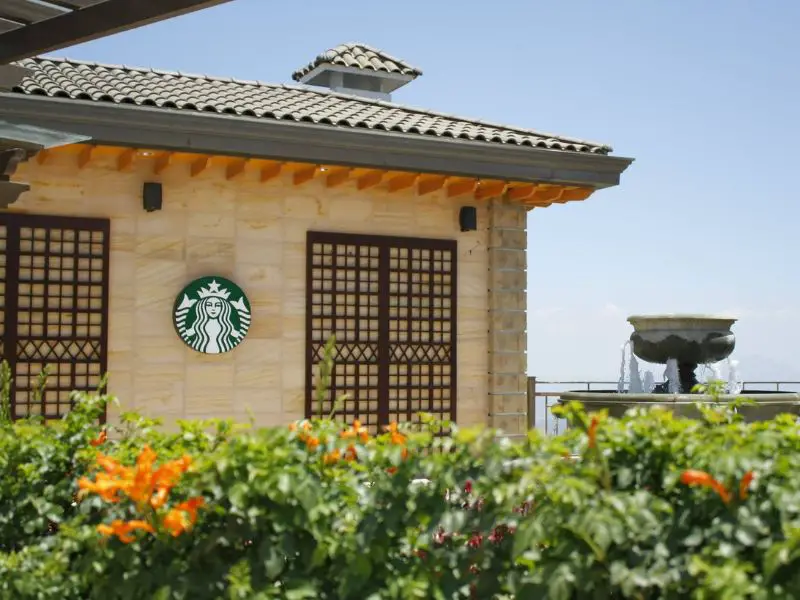 ---