Noni's Resort is an exceptionally beautiful place in a picturesque setting that provides guests with a tranquil and serene escape from the hustle and bustle of daily life. The stunning natural surroundings of the resort provide an ideal backdrop for relaxation and rejuvenation, while its world-class amenities cater to the needs of even the most discerning travelers. Noni's Resort is the ideal destination for those looking for adventure, romance, or simply some well-deserved rest and relaxation. Book your stay today to enjoy the ultimate in luxury and comfort in the midst of breathtaking natural beauty.
NONI'S RESORT
Noni's Resort is conveniently located in the Alitagtag area of Batangas, close to attractions and interesting dining options. This 4-star property is jam-packed with in-house amenities designed to enhance the quality and enjoyment of your stay.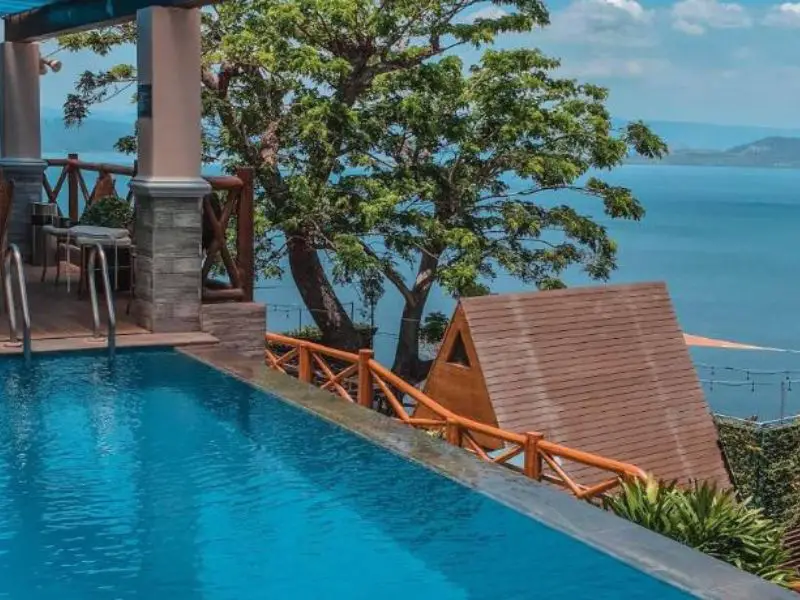 It is 1,000 feet above sea level and has breathtaking views of Taal Lake, Tagaytay Ridges, and Mt. Makulot in Cuenca, Batangas. It's the best place to spend your vacation. Relax in peaceful and serene surroundings on a farm or resort while still enjoying the conveniences of city life. For family reunions and other private gatherings, enjoy the privacy of the entire guest house.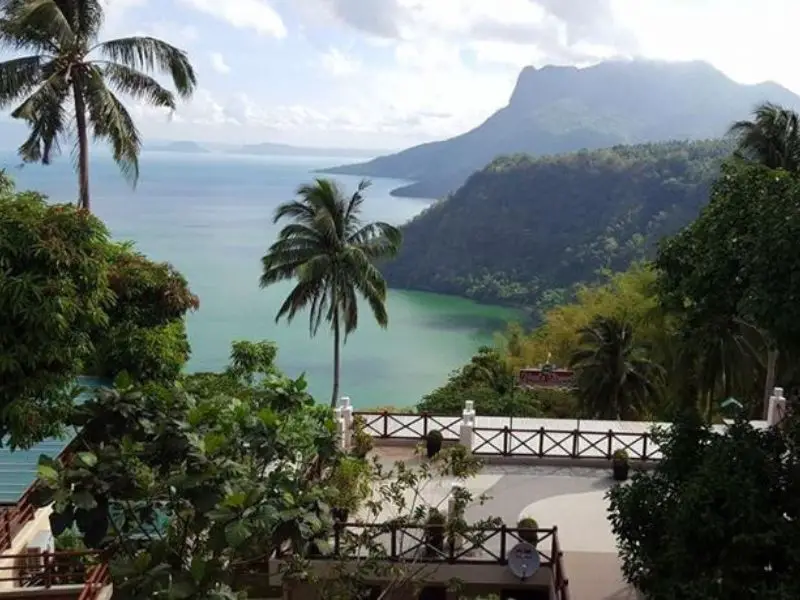 Noni's Resort is a natural paradise where luxury meets nature. With its breathtaking surroundings and exceptional amenities, Noni's Resort provides an unforgettable experience that will leave you feeling rejuvenated and refreshed. Book your stay today to experience the splendor of this exceptional Philippine destination.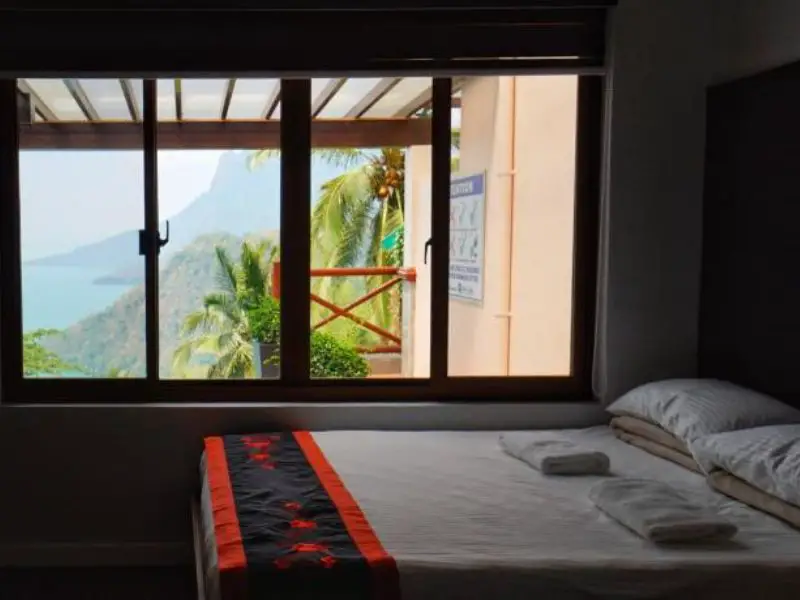 Location
National Hwy, Alitagtag, Calabarzon, 4205, Philippines
---
Discover the Hidden Gems: Unique Resorts in the Philippines
Escape to paradise at Noni's Resort, one of the most beautiful destinations in the Philippines. Experience luxurious accommodations and breathtaking natural beauty. Book your stay today.

---
Philippine Travel Destinations You Don't Want to Miss
Embark on an unforgettable adventure at Dahilayan Forest Park. Our guide provides essential info, including the entrance fee, to help plan your visit.

---

Experience the ultimate thrill ride on the first Alpine Coaster in the Philippines. Twist and turn through hairpin curves and steep drops while enjoying breathtaking views of the surrounding landscape. This exhilarating adventure is perfect for thrill-seekers and nature lovers alike. Get ready to take on the challenge and ride the Philippines' first Alpine Coaster for a unique and unforgettable experience.

---

Experience an underwater adventure like no other in Cebu Ocean Park. Get to know its entrance fee, attractions, and other essential information. Come and explore the largest aquarium in the Philippines and get ready for a day of exploration and discovery.

---

Cabongaoan Beach is a kilometer-long golden-white sand beach on the western coast of Burgos, Pangasinan.

---

Anjo World is the perfect destination for all of your entertainment needs. Boasting an impressive array of attractions, activities, and entertainment, Anjo has something for everyone.  Anjo World experiences are sure…

---

Experience the modernized and recently renovated Manila zoo. The zoo offers an affordable entrance fee and features animals from all over the world. Explore, learn, and get active.

---

Discover the natural beauty of Tinipak River in Rizal, Philippines. Immerse yourself in crystal-clear waters, and lush greenery. Experience breathtaking sights of beautiful rock formations, and natural pools. Join us and create unforgettable memories today.

---

Explore the best of Puerto Galera with our expertly curated guide to its top tourist spots. From stunning beaches to breathtaking vistas, uncover the wonders of this tropical paradise and plan your perfect getaway. Start your adventure today!

---

Mindanao's breathtaking beauty is not to be missed, and there are many stunning tourist spots waiting for you to discover. Experience the magic of the Philippines with these top recommendations for the most beautiful places to visit in Mindanao.

---

Discover the stunning Bolinao Falls in Pangasinan – a natural paradise that promises a breathtaking experience. Immerse yourself in the serene ambiance and witness the beauty of nature at its finest.

---

El Nido is a popular tourist destination on the Philippine island of Palawan. It is a breathtakingly beautiful place to visit, with scenic lagoons, white-sand beaches, towering limestone cliffs, charming inlets, magnificent coral reefs, and clear waters teeming with marine life.

---

Explore the most thrilling water activities to try in the Philippines during the summer season. Our guide covers the best water sports including diving, snorkeling, surfing, and kayaking, revealing the top experiences available in this tropical haven. Join us as we delve into paradise, and learn how to make the most of your visit to the Philippines.

---

Manila Ocean Park is popular with both tourists and locals. It is a marine-themed park located in Manila, the Philippines, with a variety of activities and attractions for visitors of…

---

Sagada in Mountain Province is without a doubt one of the most serene tourist destinations in the Philippines. Take some time to relax and take in the beauty of nature…

---

Seven Seas Waterpark is the Philippines' first world-class pirate-themed waterpark. The waterpark, which opened in November 2017, features over 12 thrilling slides, a 5,000 square meter twin wave pool, a 400-meter long lazy river, and many more family-friendly activities and services.

---

ABOUT VILLA ESCUDERO Visit Villa Escudero Plantations and Resort to gain a new perspective on Filipino culture. This convenient, refreshing getaway from the hustle and bustle of city life is…

---

Samar Island Natural Park is a biodiversity and endemism hotspot in the Philippines, and it is home to several threatened species from the Eastern Visayas and Mindanao biogeographic regions.

---

Discover the Samar and Leyte San Juanico Bridge's amazing splendor. This famous structure is a feat of engineering that spans over 2 kilometers. Learn about this remarkable architectural feat that…

---

Camotes Island is a tropical haven worth visiting. There are lots of reasons why it ought to be your next travel destination, including stunning beaches, waterfalls, lakes as well as caves.

---

The serene and beautiful Lake Sebu is situated in the heart of South Cotabato. The lake, which is a favorite spot for both locals and tourists, is home to a variety of fauna.

---