Introduction
If you're looking for a budget-friendly escape from the hustle and bustle of Manila, Tagaytay is the perfect destination. Known for its breathtaking views of the Taal volcano and cool climate, this tourist spot is an ideal place for a quick staycation. With so many hotels to choose from, finding the right one can be daunting. That's why we've curated a list of the top 10 best affordable hotels in Tagaytay, based on user reviews and priced under 5000 pesos. Each hotel on our list offers comfortable accommodations, convenient amenities, and a complimentary breakfast to start your day off right. We highly recommend staying for at least one night to fully experience all that the city has to offer, including its mouth-watering food scene.
The Perfect Getaway at a Reasonable Price
Tagaytay is a popular tourist destination located in the province of Cavite, just south of Manila, Philippines. It is known for its cooler climate and breathtaking views of Taal Volcano and Lake. The city's proximity to Metro Manila makes it the perfect getaway spot for locals looking for a quick break from the hustle and bustle of city life.
Tagaytay is also well-loved by foreign tourists, who flock to the area to experience scenic beauty, rich culture, and delicious food offerings. Whether you are traveling solo, as a couple, or with your family, you will find that Tagaytay has something exciting to offer.
Overview of Tagaytay as a Popular Tourist Destination in the Philippines
Situated just 55 kilometers south of Manila, Tagaytay stands tall amidst the lush greenery and rolling hills. Known for its cool climate and breathtaking views, this charming city has become one of the most sought-after tourist destinations in the Philippines.
Its strategic location on a ridge offers visitors mesmerizing vistas that encompass Lake Taal and its iconic volcano – truly a sight to behold. Beyond its scenic splendor, Tagaytay boasts a myriad of attractions that cater to various interests.
From exploring historic landmarks like Casa de Segunda or Museo Orlina to engaging in thrilling outdoor activities such as hiking or horseback riding through nature trails – there is something for everyone here. Moreover, Tagaytay's culinary scene is nothing short of remarkable.
The city is renowned for its delectable fusion of Filipino and international cuisine, with an emphasis on farm-to-table dining experiences. From cozy cafes to upscale restaurants, food enthusiasts will find themselves spoilt for choice.
Tagaytay's natural beauty, rich heritage, and diverse offerings make it a magnet for travelers seeking a memorable getaway. Pairing this allure with the concept of affordable luxury creates an irresistible combination that we will further explore through the lens of value-for-money hotels in the following sections.
A Tourist Haven
In recent years, Tagaytay has become an increasingly popular tourist destination among both locals and foreigners alike. The city offers an array of activities such as hiking trails through lush forests, visiting historical sites or museums nestled in the mountainside such as People's Park in the Sky; taking a leisurely drive around town while enjoying the beautiful scenery; exploring local farms where visitors can indulge in fresh fruits such as pineapples or strawberries; indulging in some retail therapy at Summit Ridge Mall; or simply relaxing by one of nature's wonders – Taal Volcano Lake – with a good book.
Factors to Consider When Choosing a Value-for-Money Hotel
Location and Accessibility: A Gateway to Unforgettable Experiences
When searching for a value-for-money hotel, location plays a crucial role in maximizing your overall experience. Tagaytay, known for its cool climate and breathtaking scenery, offers a plethora of hotels strategically positioned near major attractions. Consider the proximity to popular destinations such as Taal Volcano, Sky Ranch, or Museo Orlina.
Additionally, accessibility is essential for hassle-free travel. Opting for hotels with convenient transportation links or those situated along major roads provides easy access to neighboring cities and ensures seamless exploration of the region.
Amenities and Facilities: Elevating Your Stay to Supreme Comfort
One of the key components that differentiate value-for-money hotels is their range of amenities and facilities designed to enhance guests' comfort and enjoyment. Look for hotels that offer an array of features like swimming pools, spa services, fitness centers, restaurants serving delectable cuisine options, and charming outdoor spaces where you can relax amidst nature's beauty. Some establishments also provide additional perks such as complimentary breakfasts or shuttle services that add exceptional value to your stay.
Quality of Service: The Essence of Memorable Hospitality
The hallmark of any remarkable hotel experience lies in its quality of service. Seek accommodations renowned for their warm hospitality and personalized attention to detail.
From the moment you step foot into the lobby until the time you check out, exceptional service should be consistently provided by attentive staff members who anticipate your needs and ensure utmost guest satisfaction. Read reviews from previous guests highlighting friendly gestures or instances where staff went above and beyond expectations — these testimonials are indicative of a hotel's commitment to providing an exceptional stay.
Top 10 Affordable Hotels in Tagaytay
The hotel's elegant Scandinavian-inspired design, which can be seen from the lobby all the way up to the rooms, will be appreciated by guests: uncluttered, gracefully simplistic, functional, and completely harmonious. Natural light streams in through full-height mirror walls during the day, and sleek warm lighting casts a golden glow over the welcome area at night. Find out more…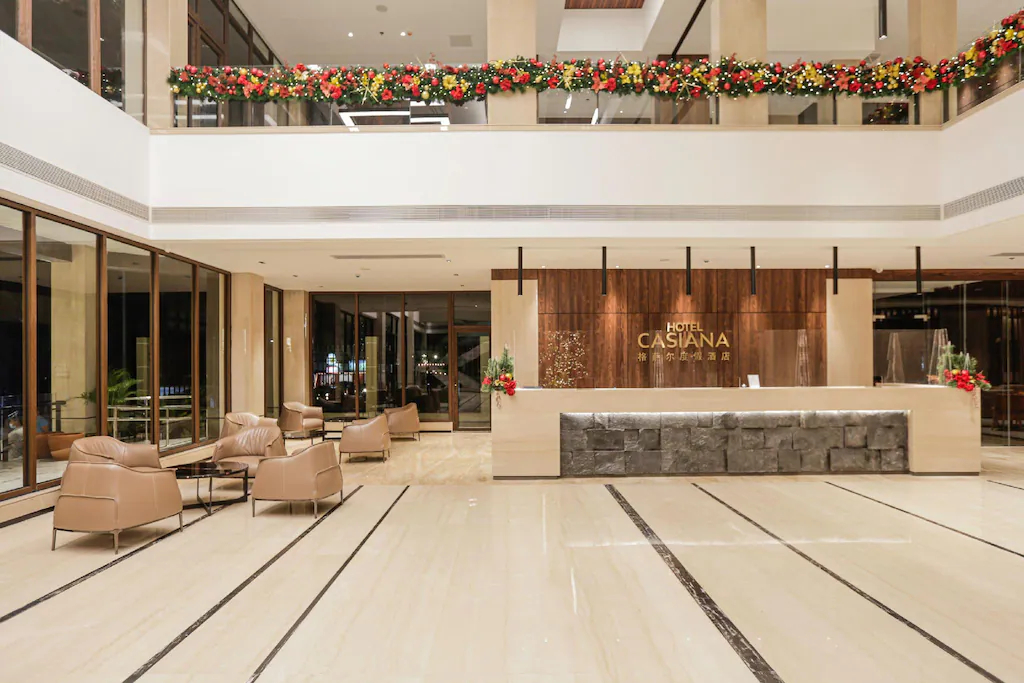 The best memories begin right here. The Alta D'Tagaytay Hotel is located in Brgy. Iruhin, East Ridgeview Subdivision, Tagaytay City. It is a charming haven with a beautiful view of Taal Lake, elegantly designed for couples and families. Find out more…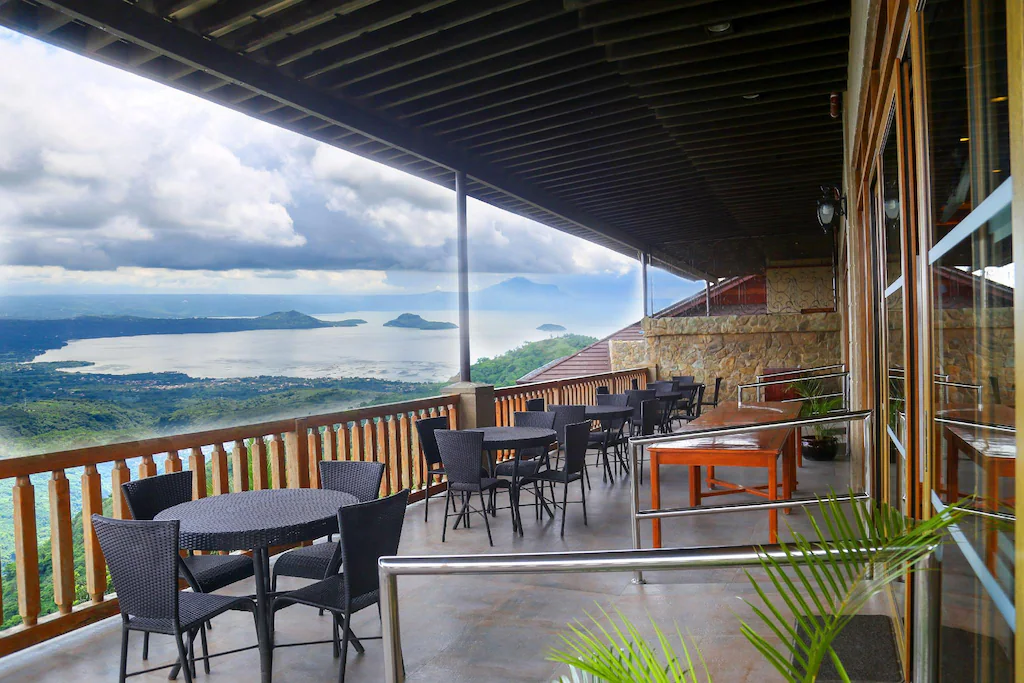 The Royale Parc Hotel Tagaytay is a 3-minute drive from Sky Ranch and an 8-minute drive from Picnic Grove. People's Park in the Sky is 6 miles (9.6 kilometers) away, and the Enchanted Kingdom is 17.3 miles (27.9 kilometers). Take advantage of recreational amenities like an outdoor pool and a spa tub. Enjoy a meal or snacks in the restaurant or coffee shop/café. Room service is also available at the hotel (during limited hours).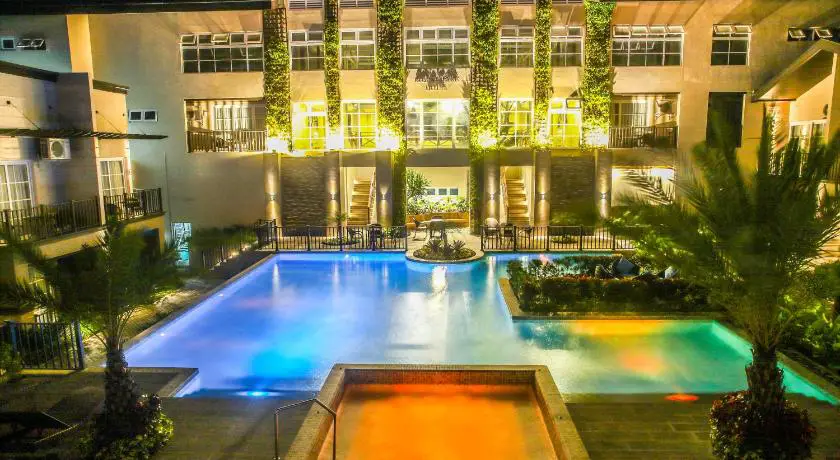 This high-quality property offers guests access to an outdoor pool. Find out more…
Via Appia Tagaytay is one of the most prominent structures in the vicinity of Kaybagal Central, Tagaytay, and is dedicated to providing excellent service and a comfortable stay for its guests.
You can sample a variety of unique Italian cuisines at Via Appia Hotel Tagaytay. The Main Dining Room is on the Ground Floor. The indoor lap pool at the Via Appia Hotel includes a snack bar, a game room, and an administrative department on the lower ground levels. Find out more…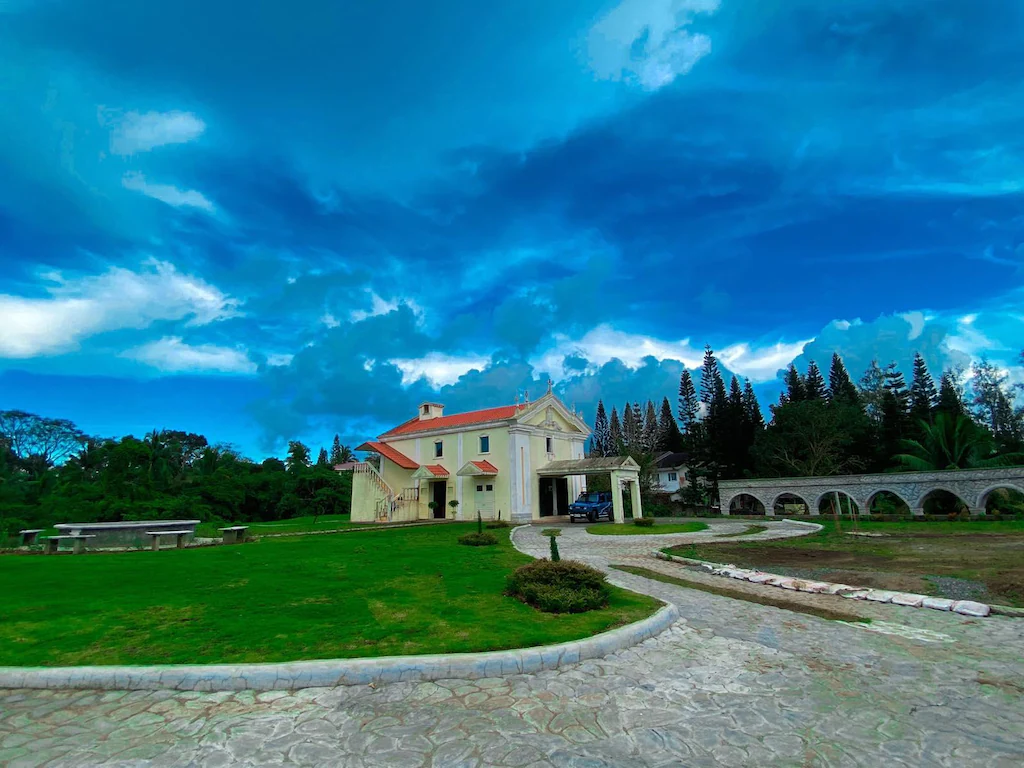 Asian Village Tagaytay is a one-of-a-kind boutique hotel and events venue located in a quiet neighborhood of Tagaytay City. Staying at Asian Village Tagaytay in Tagaytay puts you near Picnic Grove and People's Park in the Sky. Pink Sisters and Olivarez College Tagaytay are both within walking distance of this hotel. Enjoy recreational opportunities such as an outdoor pool or the view from a terrace and a garden. Find out more…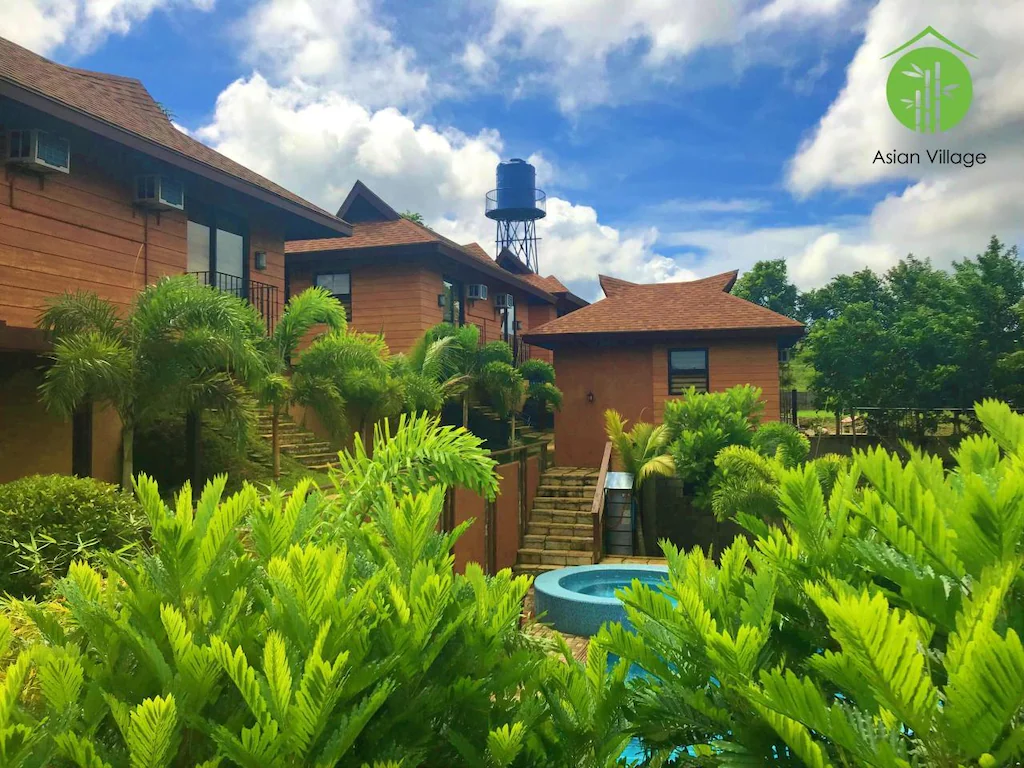 Hotel Carlito brings the allure of Europe to Tagaytay City. Explore the opulence of our themed accommodations and facilities. Take in this one-of-a-kind hotel experience while noticing similarities to France, the Netherlands, Russia, or Greece. Find out more…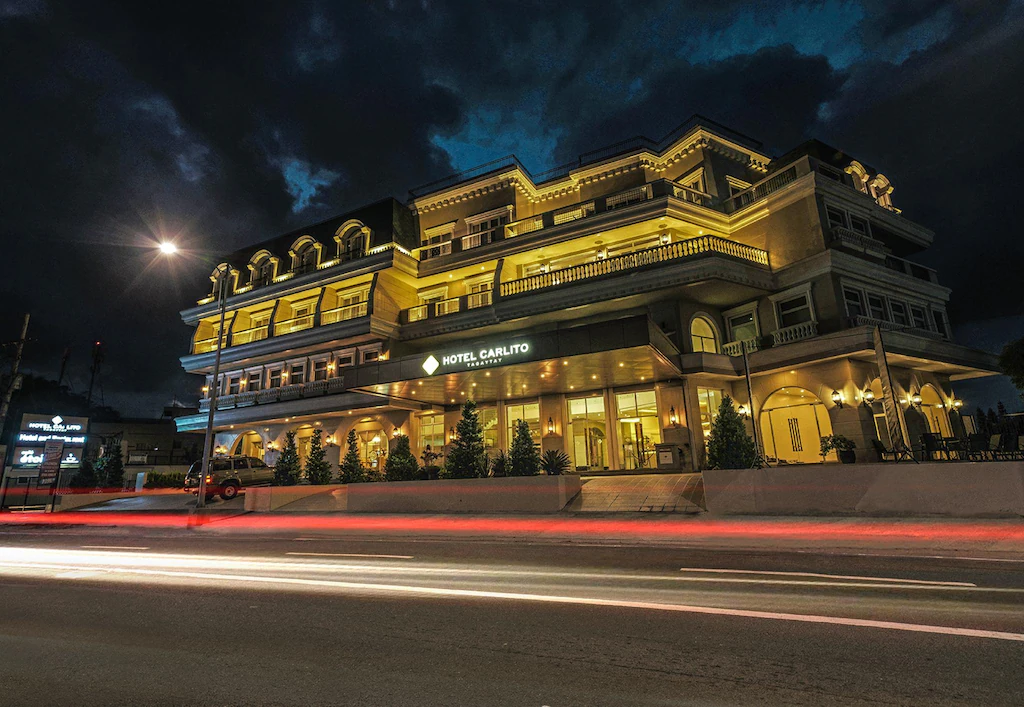 The Quest Hotel in Tagaytay is the ideal location for relaxation, family bonding, and staycation. An ideal location for guests seeking value for money and a southern escape, right in the heart of Tagaytay City. Prepare for a cool climate and a visit to the world-renowned Taal Volcano. Find out more…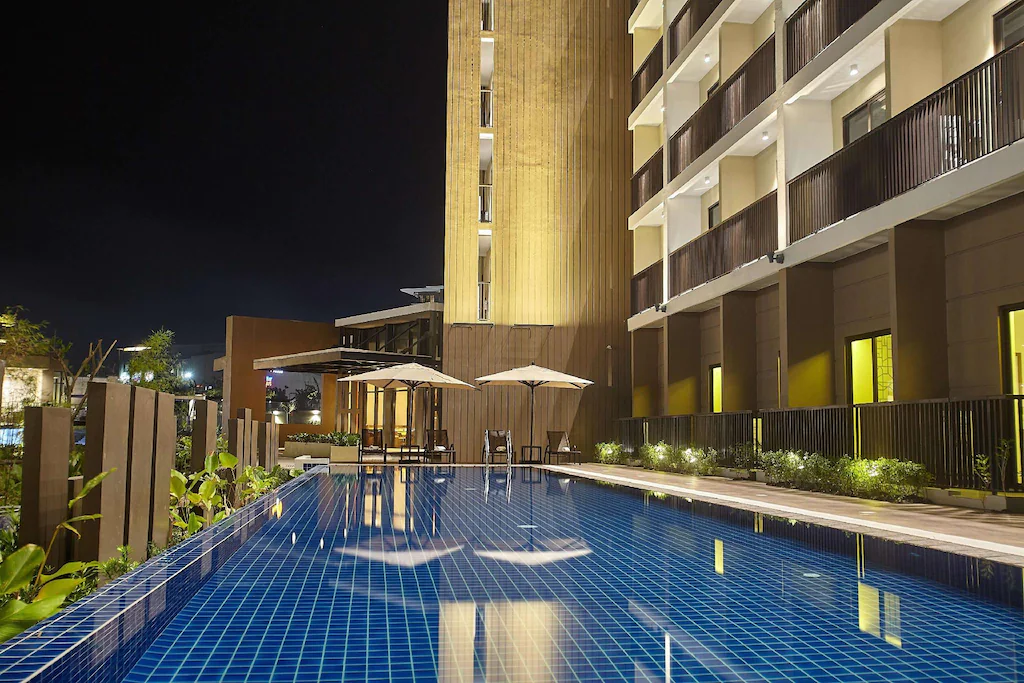 The hotel received the Department of Tourism's "Excellence Award" for the hotel category in the CALABARZON region.
View Park Hotel Tagaytay allows you to feast your eyes and senses on the beautiful fusion of Asian and Neo-Italian architecture, interiors tastefully crafted by the best designers of Modern Manila, and luxuriate in the charm and hospitality of our staff. Wake up to the sound of chirping birds and discover a place where you can make more wonderful memories. Find out more…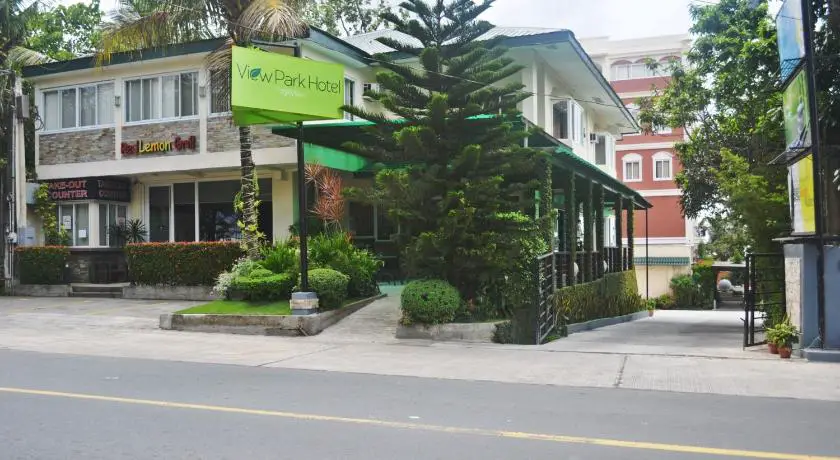 Containers by Eco Hotel in Tagaytay offer 3-star accommodations with private terraces. The property is located 3.8 kilometers from Picnic Grove and 6 kilometers from People's Park in the Sky. Taal Lake is 9 kilometers away.
The hotel's rooms are equipped with a coffee machine. Each room has its own private bathroom with free toiletries, and some rooms have a patio. Every unit comes with a desk. Breakfast is served every morning and includes both continental and Asian options. Containers by Eco Hotel is 14 km from Taal Volcano, and Peoples Park In The Sky is 6 km away. Find out more…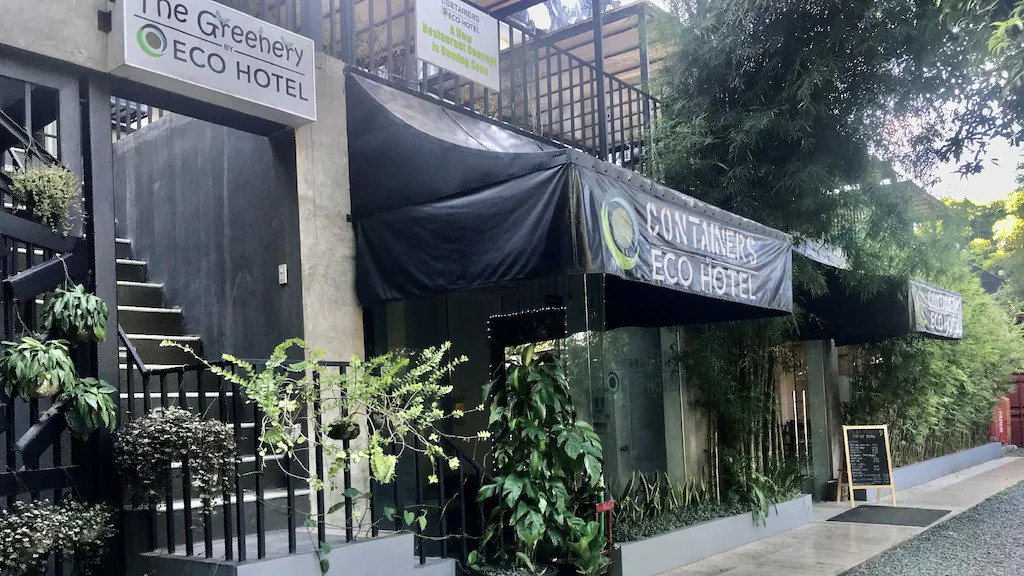 Hotel Monticello in Tagaytay City, Philippines, offers stylishly furnished rooms as well as a relaxing and memorable atmosphere. Café Mercedes serves delicious food, and meeting and event space is available in the lap pool and function rooms. Explore the culinary delights, tourist attractions, and recreational facilities of Tagaytay City, which are all within a short drive of the hotel. Find out more…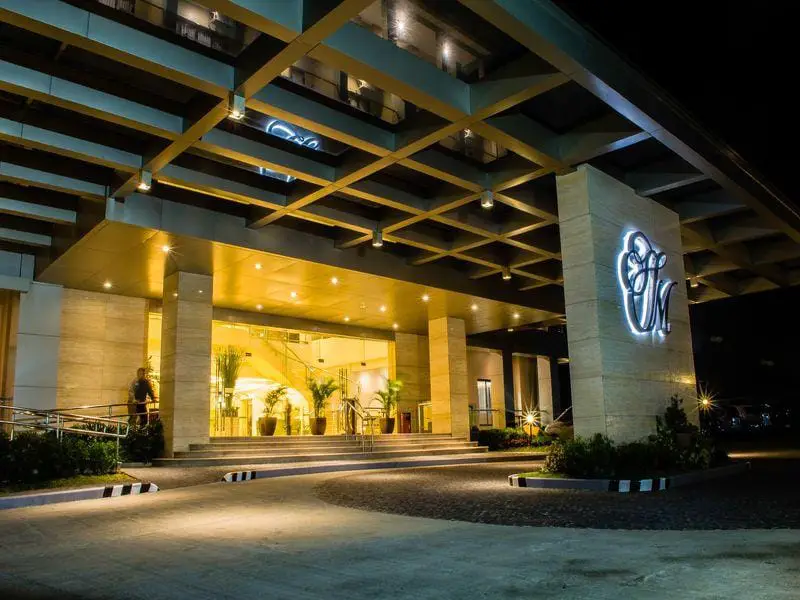 Conclusion
To summarize, Tagaytay has become a popular destination for those seeking a break from the hustle and bustle of city life. With these 10 best affordable hotels, you can enjoy a comfortable and enjoyable stay without depleting your bank account. From breathtaking views to cozy accommodations, these hotels provide excellent value for money. So, whether you're planning a quick weekend getaway or a long vacation, consider these budget-friendly options for a memorable stay in Tagaytay
---
Related Posts
Uncover the enigmatic wonders of the Philippines: from stunning landscapes to rich heritage, indulge in its diverse flavors. A captivating journey awaits!

---