This list of the best affordable hotels in Tagaytay is ranked by user reviews. Prices start at less than 5000 pesos and include a free breakfast at the time of selection.
Tagaytay is a popular short-trip destination from Manila. Aside from the breathtaking views of the Taal volcano and the pleasant weather, visitors return to this tourist spot for food.
It is recommended to stay at least one night to ensure complete relaxation throughout the day.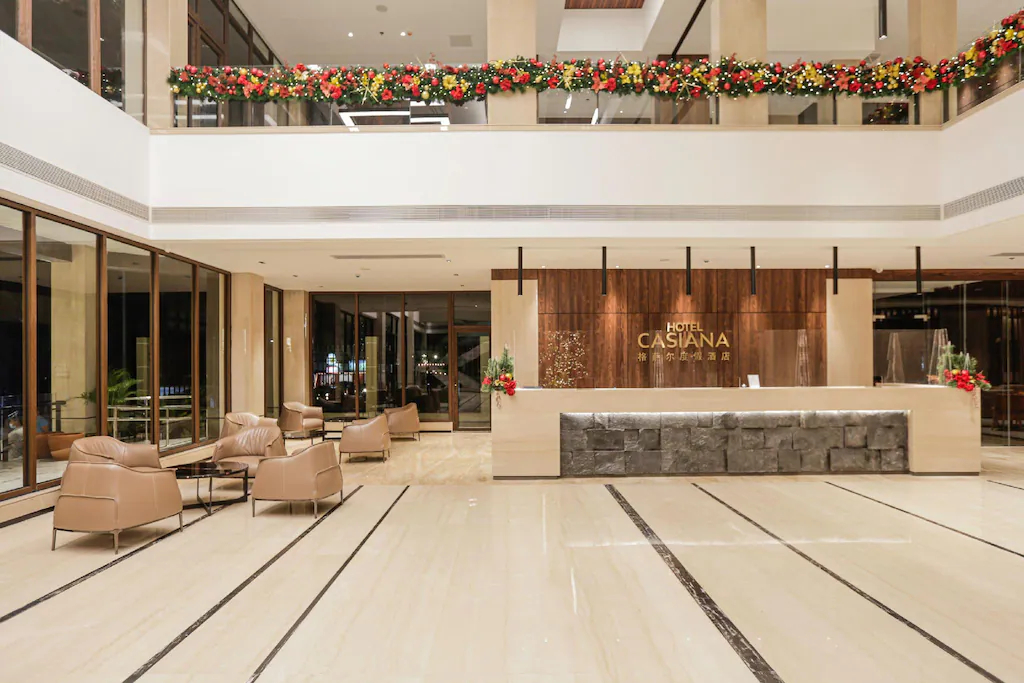 The hotel's elegant Scandinavian-inspired design, which can be seen from the lobby all the way up to the rooms, will be appreciated by guests: uncluttered, gracefully simplistic, functional, and completely harmonious. Natural light streams in through full-height mirror walls during the day, and sleek warm lighting casts a golden glow over the welcome area at night. Find out more…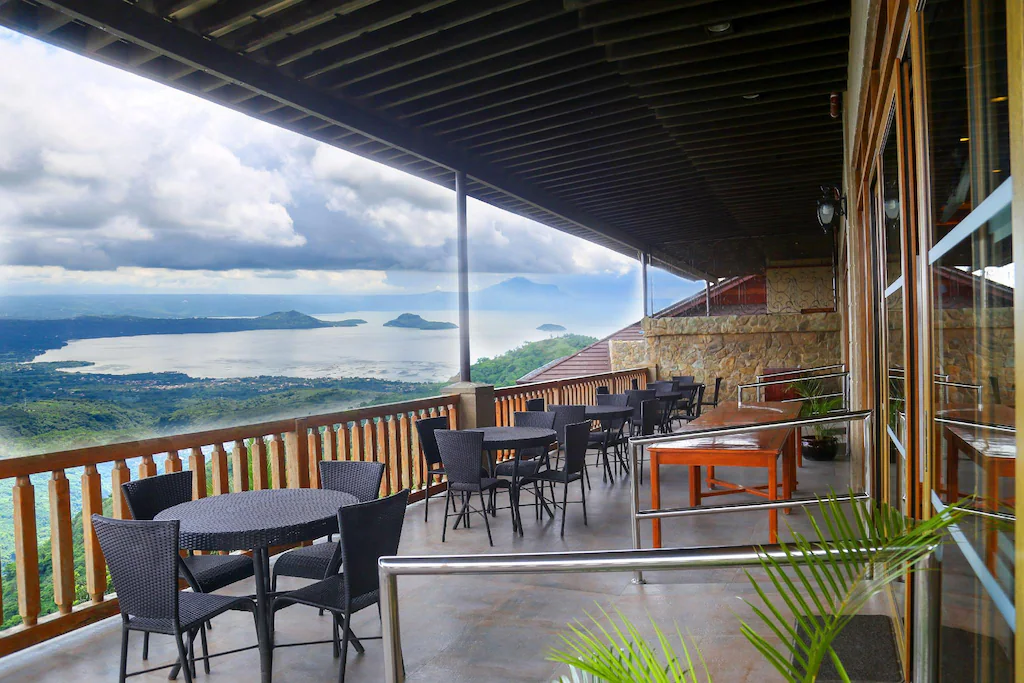 The best memories begin right here. The Alta D'Tagaytay Hotel is located in Brgy. Iruhin, East Ridgeview Subdivision, Tagaytay City. It is a charming haven with a beautiful view of Taal Lake, elegantly designed for couples and families. Find out more…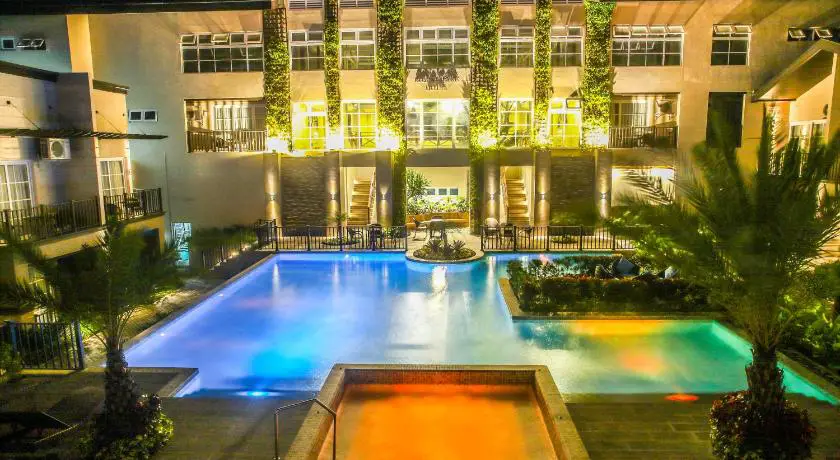 The Royale Parc Hotel Tagaytay is a 3-minute drive from Sky Ranch and an 8-minute drive from Picnic Grove. People's Park in the Sky is 6 miles (9.6 kilometers) away, and the Enchanted Kingdom is 17.3 miles (27.9 kilometers). Take advantage of recreational amenities like an outdoor pool and a spa tub. Enjoy a meal or snacks in the restaurant or coffee shop/café. Room service is also available at the hotel (during limited hours).
This high-quality property offers guests access to an outdoor pool. Find out more…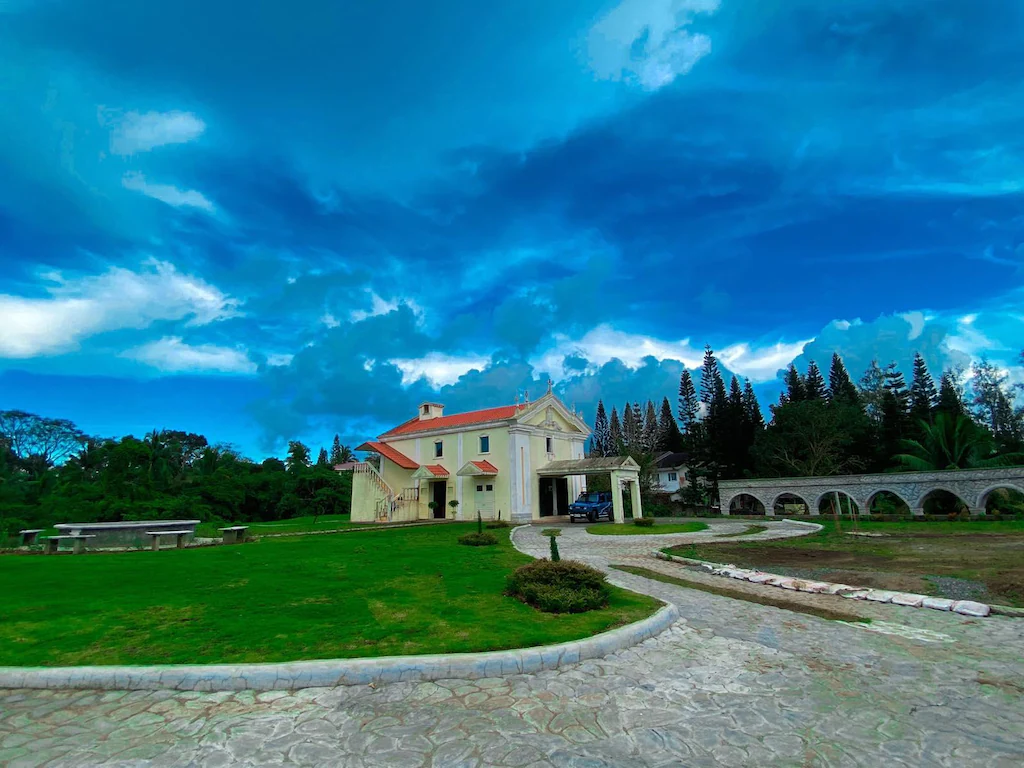 Via Appia Tagaytay is one of the most prominent structures in the vicinity of Kaybagal Central, Tagaytay, and is dedicated to providing excellent service and a comfortable stay for its guests.
You can sample a variety of unique Italian cuisines at Via Appia Hotel Tagaytay. The Main Dining Room is on the Ground Floor. The indoor lap pool at the Via Appia Hotel includes a snack bar, a game room, and an administrative department on the lower ground levels. Find out more…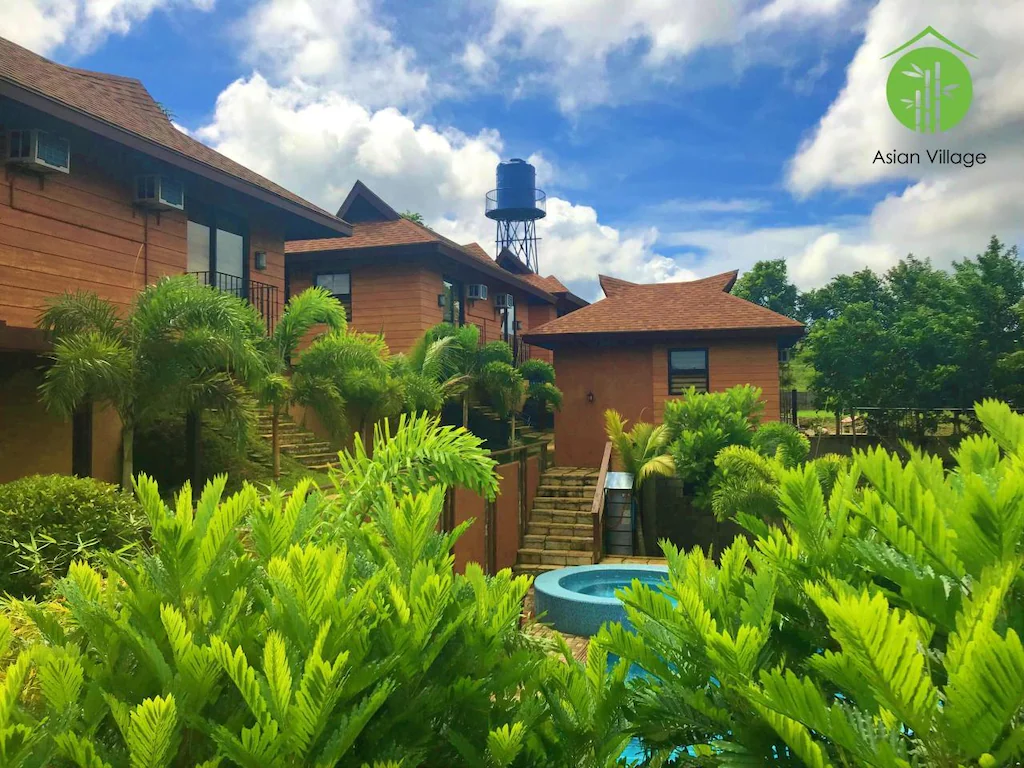 Asian Village Tagaytay is a one-of-a-kind boutique hotel and events venue located in a quiet neighborhood of Tagaytay City. Staying at Asian Village Tagaytay in Tagaytay puts you near Picnic Grove and People's Park in the Sky. Pink Sisters and Olivarez College Tagaytay are both within walking distance of this hotel. Enjoy recreational opportunities such as an outdoor pool or the view from a terrace and a garden. Find out more…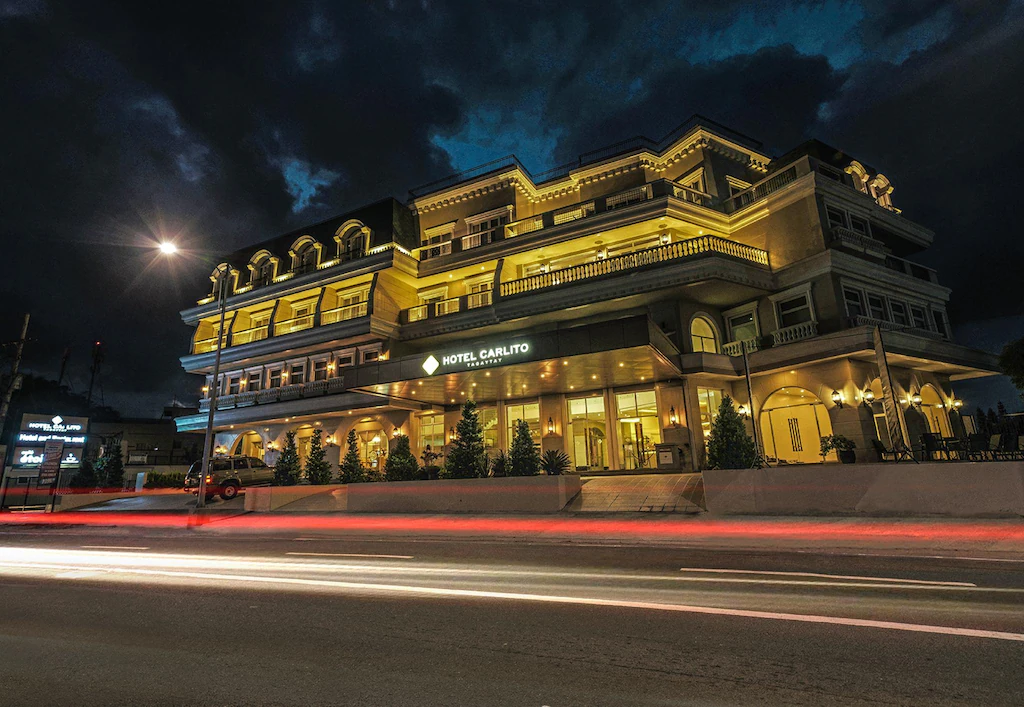 Hotel Carlito brings the allure of Europe to Tagaytay City. Explore the opulence of our themed accommodations and facilities. Take in this one-of-a-kind hotel experience while noticing similarities to France, the Netherlands, Russia, or Greece. Find out more…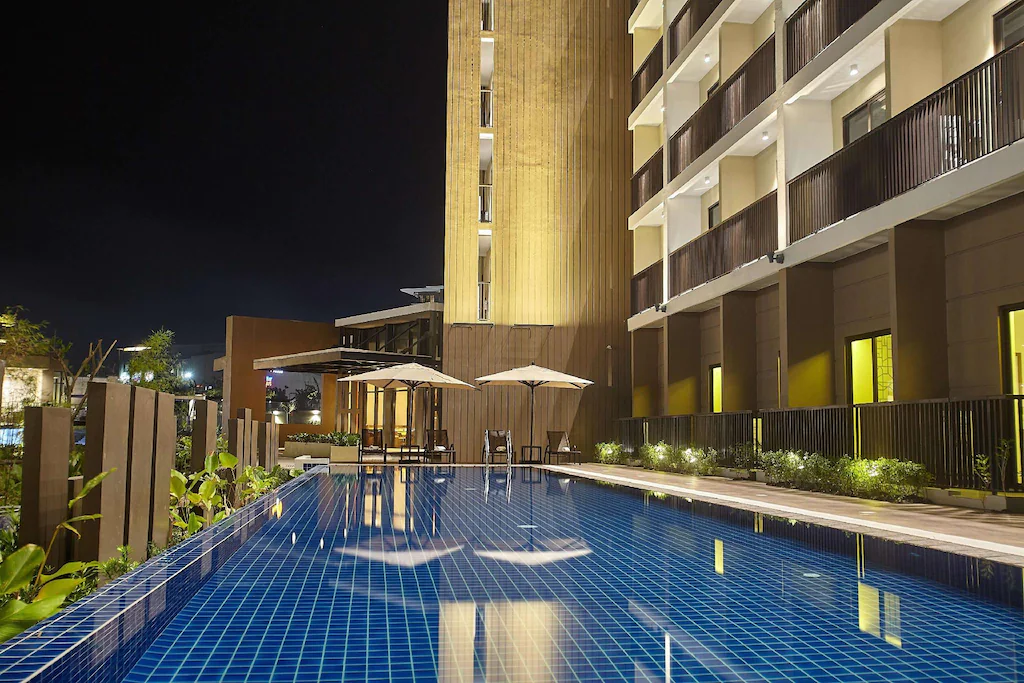 The Quest Hotel in Tagaytay is the ideal location for relaxation, family bonding, and staycations. An ideal location for guests seeking value for money and a southern escape, right in the heart of Tagaytay City. Prepare for a cool climate and a visit to the world-renowned Taal Volcano. Find out more…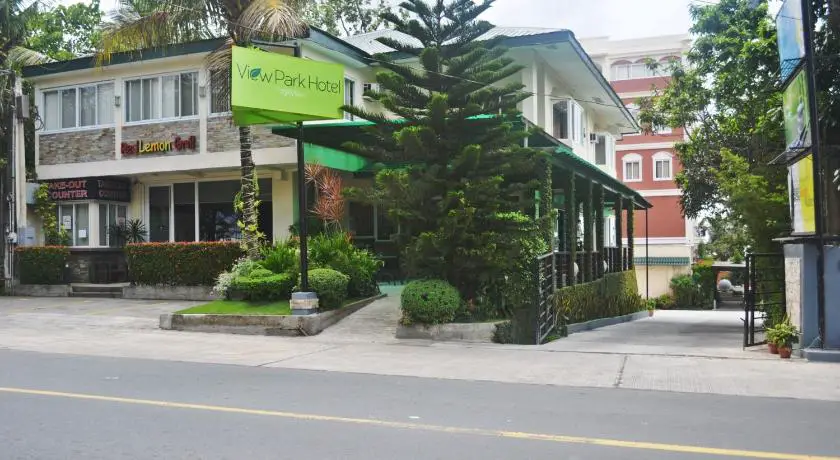 The hotel received the Department of Tourism's "Excellence Award" for the hotel category in the CALABARZON region.
View Park Hotel Tagaytay allows you to feast your eyes and senses on the beautiful fusion of Asian and Neo-Italian architecture, interiors tastefully crafted by the best designers of Modern Manila, and luxuriate in the charm and hospitality of our staff. Wake up to the sound of chirping birds and discover a place where you can make more wonderful memories. Find out more…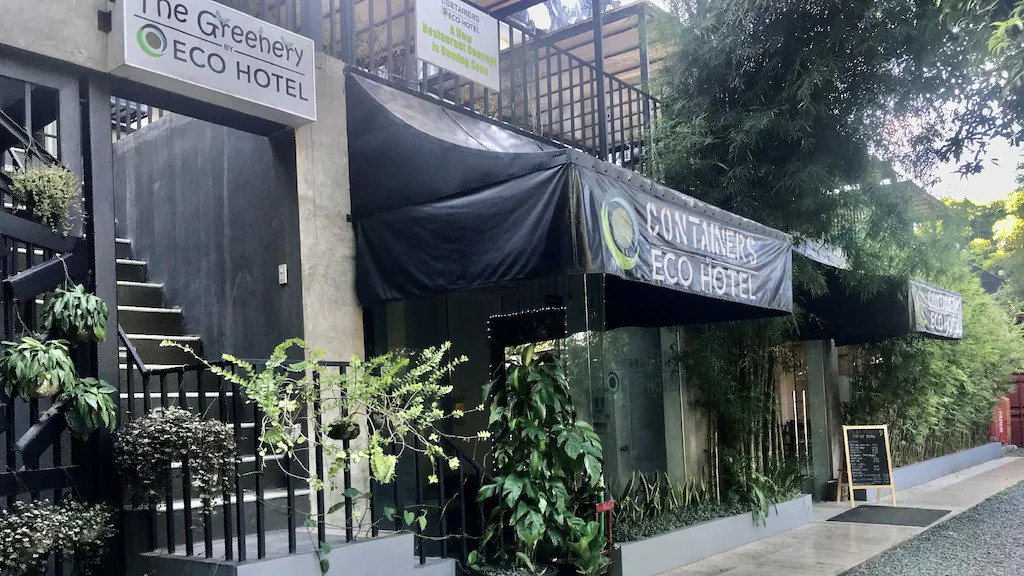 Containers by Eco Hotel in Tagaytay offer 3-star accommodations with private terraces. The property is located 3.8 kilometers from Picnic Grove and 6 kilometers from People's Park in the Sky. Taal Lake is 9 kilometers away.
The hotel's rooms are equipped with a coffee machine. Each room has its own private bathroom with free toiletries, and some rooms have a patio. Every unit comes with a desk. Breakfast is served every morning and includes both continental and Asian options. Containers by Eco Hotel is 14 km from Taal Volcano, and Peoples Park In The Sky is 6 km away. Find out more…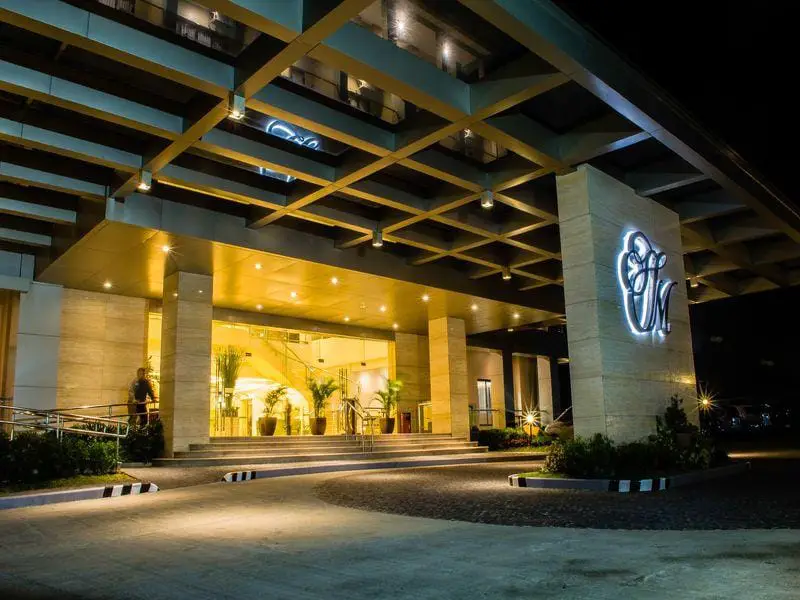 Hotel Monticello in Tagaytay City, Philippines, offers stylishly furnished rooms as well as a relaxing and memorable atmosphere. Café Mercedes serves delicious food, and meeting and event space is available in the lap pool and function rooms. Explore the culinary delights, tourist attractions, and recreational facilities of Tagaytay City, which are all within a short drive of the hotel. Find out more…
---