Manila is a vibrant and bustling city with a rich cultural heritage and a fascinating history. The city is home to some of the most iconic landmarks and attractions in the Philippines, including the ancient walled city of Intramuros, the world-famous Mall of Asia, and the beautiful Rizal Park. One of the best ways to discover Manila's hidden gems and iconic landmarks is through guided tours and sightseeing activities.
Tours can help you navigate the city's bustling streets and uncover the history and culture of this fascinating destination. From walking tours that take you through the narrow streets of old Manila to food tours that allow you to taste the city's culinary delights, there is a tour for every interest.
Tours and sightseeing excursions may be a lot of fun in addition to being informative and educational. You may connect with other travelers, exchange stories, and make new friends. Joining a tour can be a terrific way to improve your travel experience, regardless of whether you're traveling alone or in a group.
In this guide, we'll take a look at some of the best tours and sightseeing options that Manila has to offer. We'll cover a variety of tours, including historical walking tours, cultural tours, food tours, and adventure tours. We'll also provide tips on how to choose the best tours and what to look for when booking. With this guide, you'll be able to plan your perfect Manila itinerary and make the most of your time in this exciting city.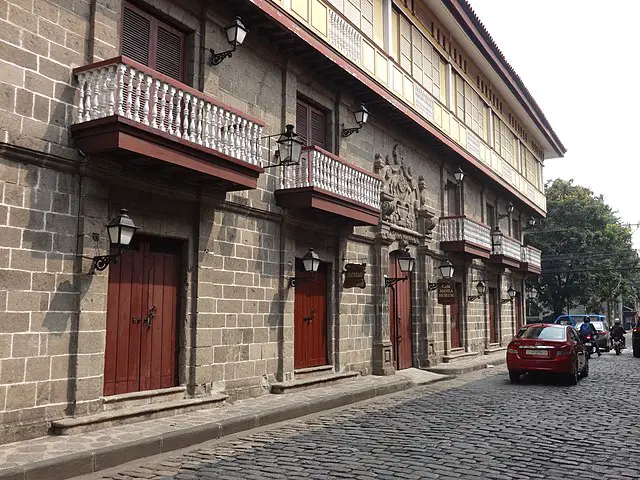 ---
Hotels in Manila: Hotels in the center
Hotel
Stars
Discount
Price before and discount
Select dates
Manila Grand Opera Hotel

★★★★

-14%

16 006

13 760
View hotel
Ramada by Wyndham Manila Central - Multi Use and Staycation Approved

★★★★

-12%

3 875

3 426
View hotel
Winford Manila Resort and Casino

★★★★★

-37%

7 863

4 942
View hotel
The Manila Hotel

★★★★★

-20%

5 672

4 549
View hotel
Go Hotels Otis - Manila - Multiple-Use Hotel

★★★

-23%

4 774

3 650
View hotel
Bayview Park Hotel Manila

★★★

-12%

17 298

15 276
View hotel
Manila Lotus Hotel - Multiple Use Hotel

★★★

-9%

7 020

6 402
View hotel
Eurotel Pedro Gil

★★★

-30%

5 897

4 156
View hotel
Leez Inn

★★★

-40%

5 055

3 033
View hotel
Sheraton Manila Bay

★★★★★

-11%

9 604

8 537
View hotel
Related Posts
Intramuros is the ancient heart of Manila, a walled city that showcases the rich history and Spanish architecture of Old Manila. Built by the Spaniards as their political and military…

---