Discover the Samar and Leyte San Juanico Bridge's amazing splendor. This famous structure is a feat of engineering that spans over 2 kilometers. Learn about this remarkable architectural feat that honors Filipino ingenuity and take in the breathtaking views on both sides.
ABOUT SAN JUANICO BRIDGE
The San Juanico Bridge is part of the Pan-Philippine Highway. It looms over the country's narrowest strait, the San Juanico Strait, which connects the province of Leyte to the nearby island of Samar. It is a steel girder viaduct with an arch-shaped truss design, with the longest length built on reinforced concrete piers. The San Juanico Bridge stretches for around 2.1 kilometers and is 10.6 meters wide.
The municipality of Sta. Rita, Western Samar, is on one end, while Barangay Cabalawan, Tacloban City, Leyte, is on the other. The bridge's opening has improved the local economy of the provinces of Leyte and the three provinces of Samar Island, making it easier to carry goods and people. Apart from that, the San Juanico Bridge is one of the region's most popular tourist destinations.
The bridge's construction began in 1969, during Ferdinand Marcos' administration. The government constructed the bridge with support from a Japanese engineering firm.
When the San Juanico Bridge was completed in 1973, it had a length of 2.16 kilometers, making it the country's longest bridge at the time.  The 43-span bridge was constructed to withstand the region's frequent earthquakes, typhoons, and other natural calamities.
Location:
Santa Rita, Samar and Tacloban, Leyte, Philippines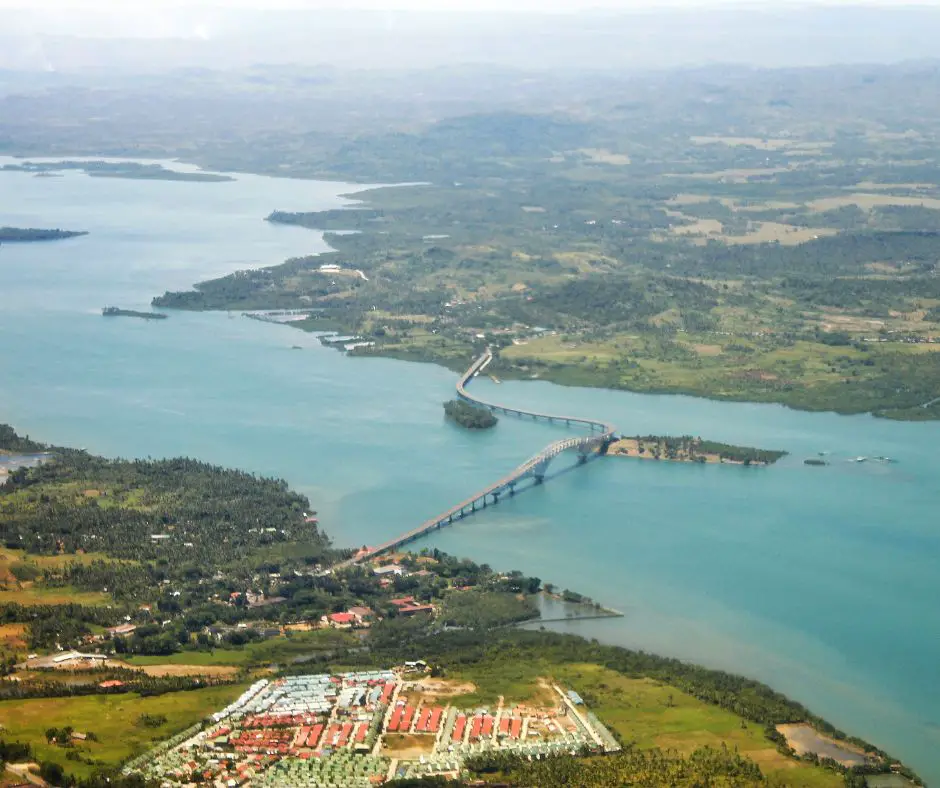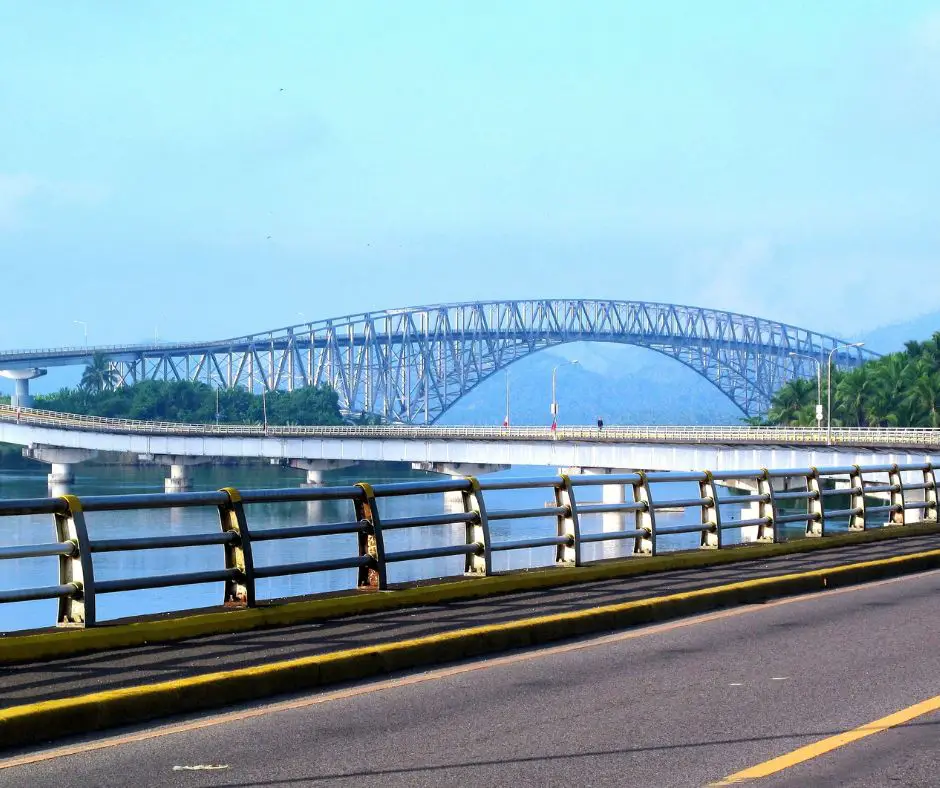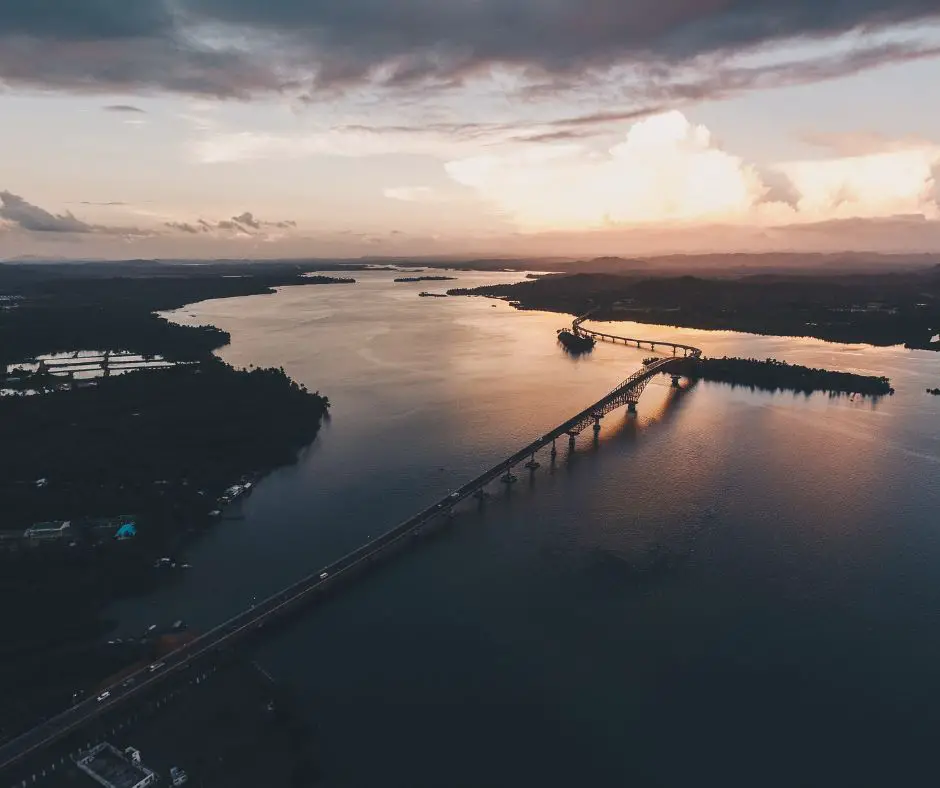 Explore San Juanico Bridge
Find the best deal, compare prices, and read what other travelers have to say at Tripadvisor
---
TRAVEL ARTICLES
Unleash the adventurer in you and Discover Siargao, the ultimate tropical getaway in paradise. Situated in the Philippines, Siargao is renowned as the Surfing Capital of the country and was…

---
Uncover the charm of the Philippines with these irresistible offers
This list offers irresistible great deals that allow budget-conscious travelers to experience the beauty of the Philippines without breaking the bank. Discover the country's breathtaking attractions and vibrant culture and prepare to embark on an unforgettable trip to the Philippines with these low-cost options.
Discover mouthwatering deals! Enjoy Foodpanda Philippines' September 2023 discounts and promos. Savor the savings today!

---

Uncover tips and airlines for affordable flights to Boracay. Learn the best time to visit and snag cheap deals for your dream vacation.

---

Discover the full specifications and anticipated price of the Poco X5 Pro in the Philippines for 2023. Is it worth buying? Find out in our detailed article.

---

Did you know that you can book hotels through Airasia? It is Super Cheap! Find out more…

---

Find what makes you happy whenever and wherever you want, from close-by getaways to far-flung adventures with these Klook discount coupons.

---

---

In this blog post, we'll tell you how to get Manila Ocean Park tickets for free. Take advantage of Hotel H2O's Yuletide Getaway for a joyous urban staycation with free tickets at Manila Ocean Park!

---

Agoda is a global leader in the hotel booking industry with over two decades of experience. Customers can expect inexpensive costs and a variety of booking options.

---

Any tourist who decides to visit Cebu should be aware of the essential items and deals for a memorable trip.

---