Discover the Samar and Leyte San Juanico Bridge's amazing splendor. This famous structure is a feat of engineering that spans over 2 kilometers. Learn about this remarkable architectural feat that honors Filipino ingenuity and take in the breathtaking views on both sides.
ABOUT SAN JUANICO BRIDGE
The San Juanico Bridge is part of the Pan-Philippine Highway. It looms over the country's narrowest strait, the San Juanico Strait, which connects the province of Leyte to the nearby island of Samar. It is a steel girder viaduct with an arch-shaped truss design, with the longest length built on reinforced concrete piers. The San Juanico Bridge stretches for around 2.1 kilometers and is 10.6 meters wide.
The municipality of Sta. Rita, Western Samar, is on one end, while Barangay Cabalawan, Tacloban City, Leyte, is on the other. The bridge's opening has improved the local economy of the provinces of Leyte and the three provinces of Samar Island, making it easier to carry goods and people. Apart from that, the San Juanico Bridge is one of the region's most popular tourist destinations.
The bridge's construction began in 1969, during Ferdinand Marcos' administration. The government constructed the bridge with support from a Japanese engineering firm.
When the San Juanico Bridge was completed in 1973, it had a length of 2.16 kilometers, making it the country's longest bridge at the time.  The 43-span bridge was constructed to withstand the region's frequent earthquakes, typhoons, and other natural calamities.
Location:
Santa Rita, Samar and Tacloban, Leyte, Philippines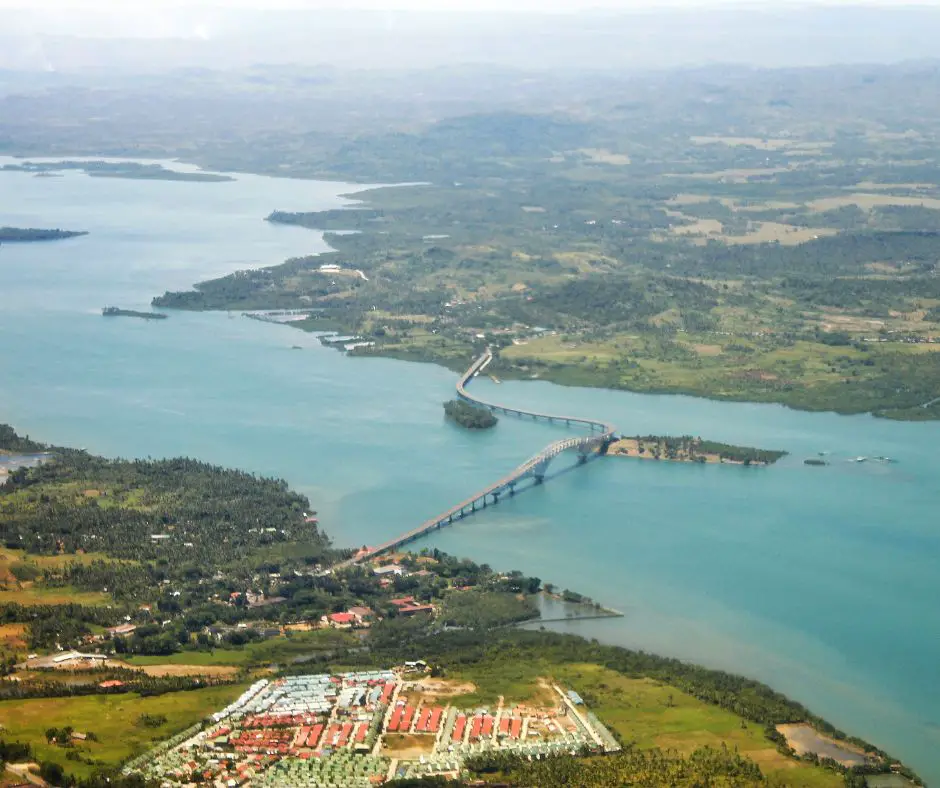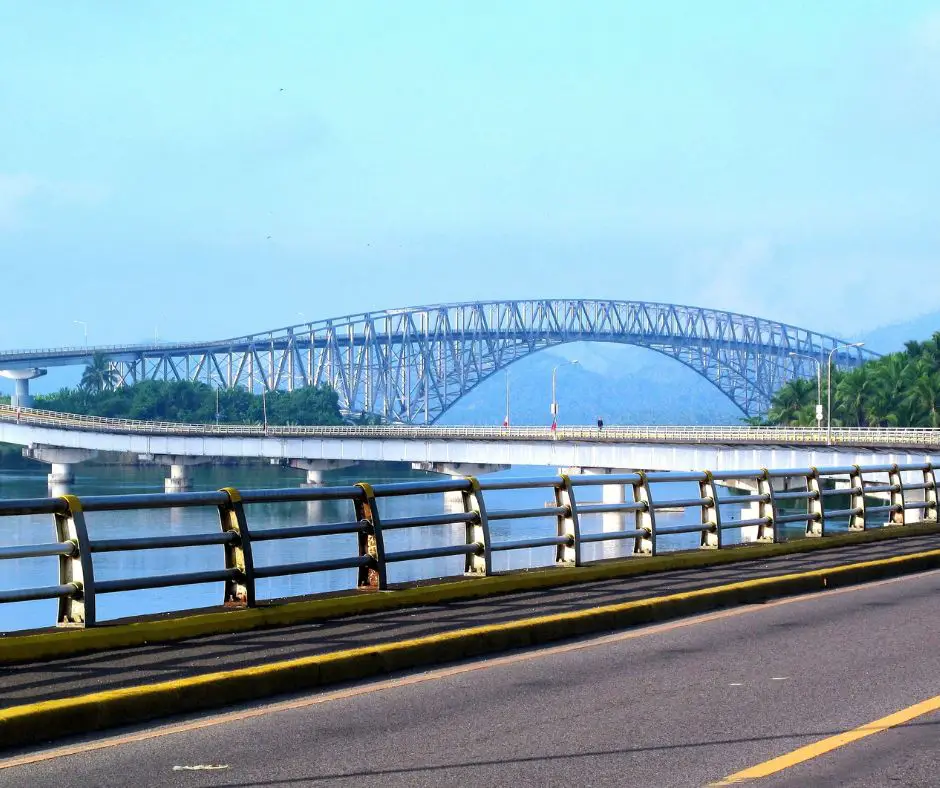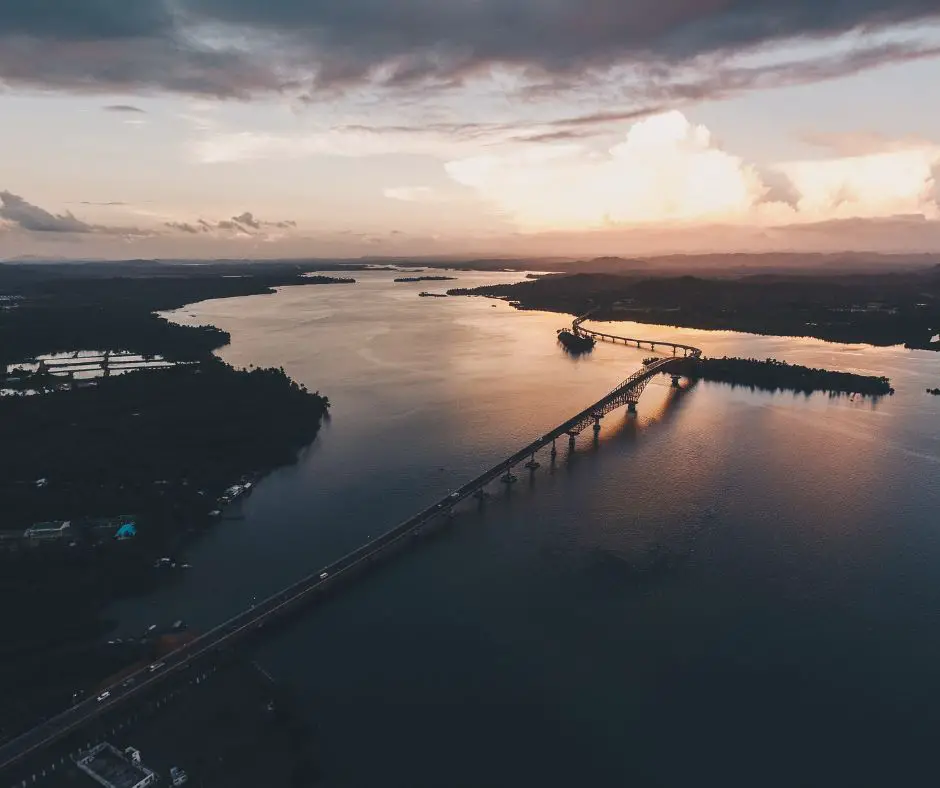 Explore San Juanico Bridge
Find the best deal, compare prices, and read what other travelers have to say at Tripadvisor
---
TRAVEL ARTICLES
Looking for the best travel agencies in Manila? Our comprehensive list features only DOT-accredited agencies, ensuring you'll receive top-quality service and have a stress-free vacation. Let us guide you to the perfect agency for your needs and plan the trip of a lifetime to this vibrant city.

---