Get your Philippines SIM card quickly and easily as you arrive. Choose the best network for you, then connect instantly.  Get a local number, top it up with credit, and benefit from worry-free calls and messages while traveling.
AIRPORTS
A Philippines SIM card can be purchased by anyone traveling to or living in the country. SIM cards are available at the arrival exit in Philippine airports. There is a row of SIM card vendors. The SIM card cannot be purchased on its own; instead, you must buy a prepaid load, which typically costs 500-1000 pesos. The seller can install and configure the SIM card for you to ensure proper operation.
RESELLER STORES
You can buy Philippine SIM cards in establishments like convenience stores, newsstands, post offices, and many other retail stores. Booths selling SIM cards and prepaid load cards are often located in the hallways of malls.
TELECOM COMPANY OUTLETS
Philippine SIM cards are available through Smart, Globe, and DITO outlets, the majority of which are found in shopping centers.
Telecommunication Companies in the Philippines
Smart Communications
All of the shares of Smart Communications, Inc. (Smart), cellular communication and digital services company, are owned by PLDT, Inc., the largest and only integrated telecommunications provider in the Philippines. The combined 2G, 3G, 4G LTE, and 5G network of Smart are accessible to more than 71.2 million Filipinos and extend to more than 96% of the nation's cities and municipalities. This network provides the best user experience for an increasingly technologically dependent way of life and supports the nation's expanding digital economy.
Globe Telecom
Globe is a telecommunications company that provides digital wireless communication services across the nation under the "Globe Postpaid," "Globe Prepaid," and "TM" brands. Globe operates on a fully digital network. The company provides long-distance carrier services on a national and international level. Globe has more than 86 million mobile users (including fully mobile broadband), more than 3.7 million customers for home broadband, and more than 1.3 million consumers for landlines.
NOW Telecom
NOW Telecom Company, Inc. ("NOW Telecom") is a telecom company based in Manila, Philippines. The company has a franchise to create electronic communications networks, mobile telecom systems, fixed wireless systems, international and domestic gateways, fiber-optic systems, satellite systems, and electronic communications services. Now Telecom will begin its commercial operations in 2024.
DITO Telecommunity
The Philippines' newest significant telecommunications provider, DITO Telecommunity Corporation, began operations in March 2021. By improving how Filipinos connect with safe, quick, and high-value 4G and 5G technology, DITO hopes to revolutionize the Philippine telecommunications sector.
4G LTE WiFi (MNL Airport Pick Up) for Asia
Booking Guidelines
Select the number of days you need when booking. If you decide to keep the device longer, those extra days will be charged at the original retail price upon return
A deposit of PHP 1000 will be charged upon pick up. The deposit will be refunded after the device is returned
Device Details
Upload/Download Speed
50Mbps/150Mbps
Max. No. of Connected Devices
5 devices
Battery Life
16 hours
Coverage area
Multiple Countries
Traffic Flow Limit
4G unlimited data, 1GB, 500MB, or 350MB per day
Unlimited Data eSIMs for Philippines (QR Delivered via Email)
Booking Guidelines
Receive your eSIM QR within 24 hours via email sent by Frewie! (Please provide a valid email address). Do not use the QR code found in the Klook voucher for activation.
Device Details
Validity
14-30 days
Internet speed
4G/3G/Unlimited data speed up to 128 kbps
Service type
Data only
Coverage area
Philippines
Data limit
Unlimited
Hotspot Sharing
Yes
Local telecom operator
Smart and Globe Telecom
FIND A TELECOM PROVIDER IN THE PHILIPPINES NEAR YOU
If you need to contact a telco for assistance or support, knowing which ones are closest to you can be useful. This can assist you in receiving timely and effective service. In addition to the given hotlines, you can look for the nearest telecom branch to your location. Many telecommunications companies have multiple branches throughout the Philippines, making it easier for customers to obtain their services. You can save time and effort by knowing the location of the nearest branch.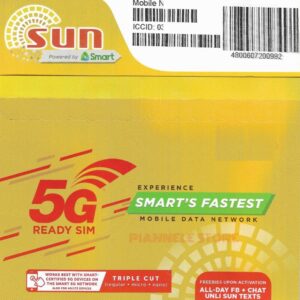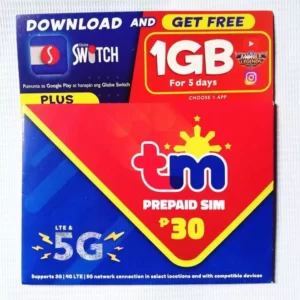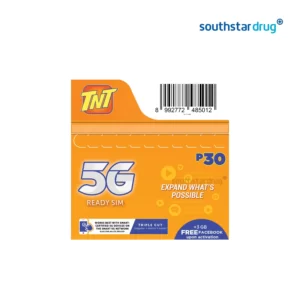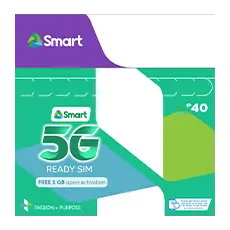 In conclusion, purchasing a SIM card in the Philippines is simple and convenient because they are commonly available in a variety of venues such as airports, malls, and convenience stores. To ensure uninterrupted connectivity, however, it is critical to select a recognized supplier with reliable coverage and cheap costs. You can pick the best SIM card deals that match your needs and budget by analyzing aspects such as network coverage, data plans, and customer care, and enjoy smooth connectivity throughout your stay in the Philippines.
RELATED POSTS
Unleashing the potential of the Gcash app: Discover seamless mobile transactions, bill payments, online shopping, and peer-to-peer transfers.

---