Cabongaoan Beach is a kilometer-long golden-white sand beach on the western coast of Burgos, Pangasinan. The water at Cabongaoan Beach is crystal clear and calm, making it ideal for swimming and snorkeling.
ABOUT CABONGAOAN BEACH
Cabongaoan Beach is famous for its "Deathpool. The Death Pool is a natural pool or lagoon on the far right side of the beach. It's one of the reasons Cabongaoan Beach has grown in popularity as a Pangasinan tourist destination.
Nature lovers and photographers flock to the area to take in the breathtaking view of the Death Pool, beautiful rock formations, and pristine beach. It also became a popular location for prenuptial photo shoots in Pangasinan. 
Locals coined the term "Death Pool" because it suited the site's thrilling effect. 
This natural pool and other rock formations on Cabongaoan Beach were formed by the constant lapping of tidal waves against the shore over the centuries.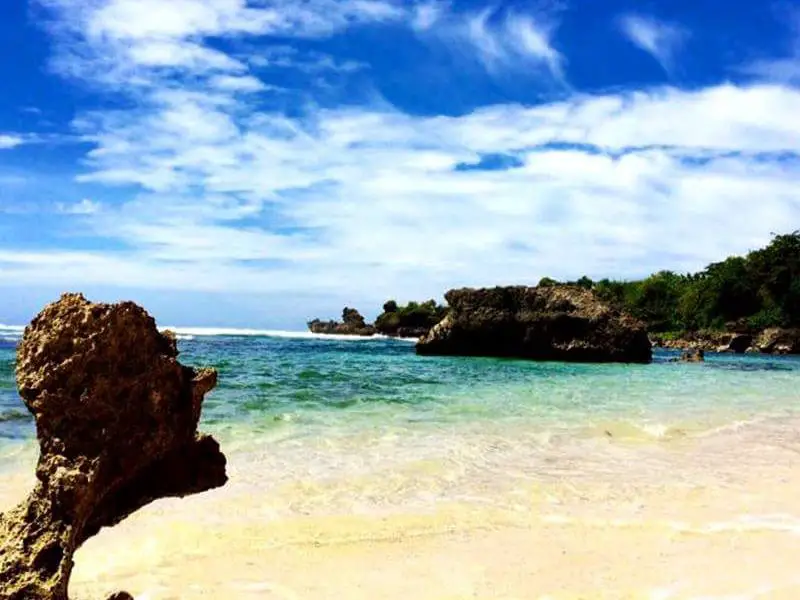 LOCATION
Address of Cabongaoan Beach
Burgos, Pangasinan, Philippines
HOW TO GET TO CABONGAOAN BEACH
By Bus
From Cubao, take the Victory Liner or FiveStar bus to Alaminos or Bolinao.
Get off at Alaminos Bus Station.
From the Victory Liner terminal, take the bus to Sta. Cruz.
Get off at Burgos town proper.
Take a tricycle to Cabongaon Beach.
By Private Car
Take NLEX-SLEX-TPLEX to Lingayen, Pangasinan.
Travel east to Alaminos.
From Alaminos, follow the road signs to Dasol. Drive until you reach Cabongaon Beach Burgos in Burgos.
WHAT TO EXPECT
Pristine white sand beach
Clear blue waters
Beautiful rock formations with natural pools
A death pool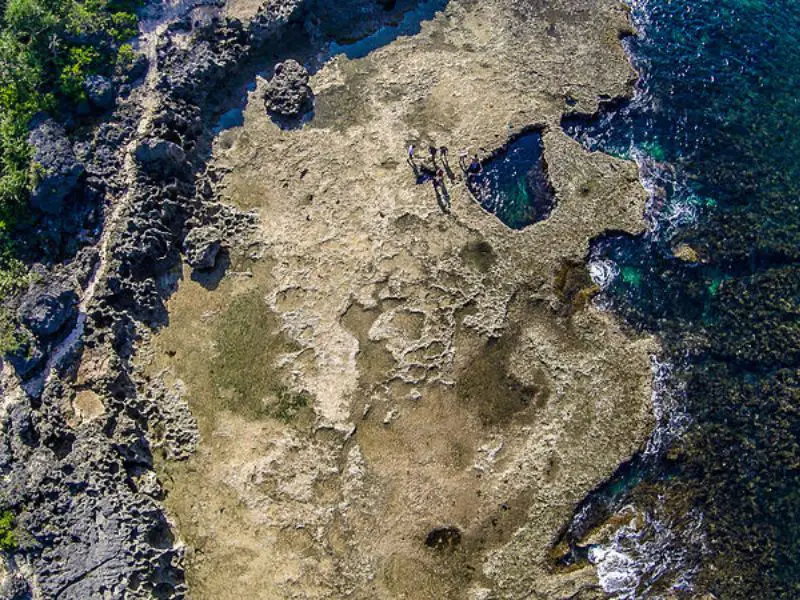 TOUR OFFERS
Visit this untouched jewel of Burgos, Pangasinan, and get away from the city. Relax while basking in the sun and swimming in its clear blue waters. Go on an adventure and visit the well-known Death Pool, which is only a short distance from the beach.
Learn more…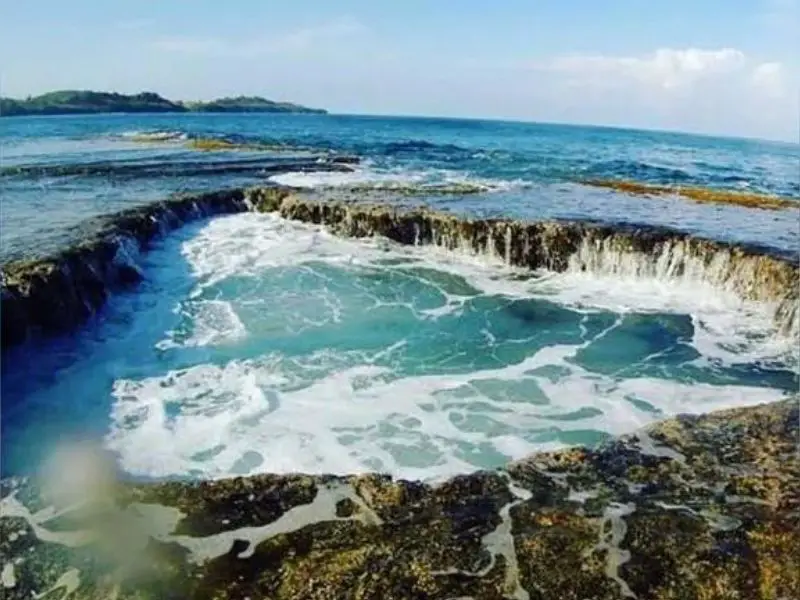 REVIEWS
Find the best deal, compare prices, and read what other travelers have to say on Tripadvisor
WHERE TO STAY
The Best Places to Visit in the Philippines
Experience an underwater adventure like no other in Cebu Ocean Park. Get to know its entrance fee, attractions, and other essential information. Come and explore the largest aquarium in the Philippines and get ready for a day of exploration and discovery.

---
Plan a stress-free holiday! This is a list of accredited travel agencies in Manila by DOT or the Department of Tourism in the Philippines.

---

This page contains links to the most recent Cebu Pacific promotions for the years 2022-2023. Cebu Pacific is a leading airline in Southeast Asia, serving more than 60 destinations throughout the region. By providing high-quality, low-cost air travel, it has grown to become a major player in the aviation industry.

---

This page contains links to the best Cebu Pacific Promo for the years 2022-2023. Cebu Pacific is one of Southeast Asia's leading airlines, serving more than 60 destinations across the…

---

Book now with PAL Supersavers for as low as PHP 498 oneway economy base price to explore local destinations. Find out more Philippine Airlines Promo in this article.

---

Plan a stress-free holiday! This is a list of accredited travel agencies in Baguio by DOT or the Department of Tourism in the Philippines. THE PURPOSE OF DOT ACCREDITATION The…

---

Search for the best hotels using this comprehensive list of DOT-accredited hotels in Baguio.

---

Booking hotels via a mobile app is now preferred due to its convenience and well-organized structure. Many hotels and even smaller accommodations in the Philippines have partnered with popular hotel…

---

Find DOT Accredited Travel Agencies in Davao. Search by name, city, province, or region. the Purpose of DOT Accreditation The purpose of accreditation is to guarantee that the agency meets…

---

Plan a stress-free holiday! This is a list of accredited travel agencies in Cebu by DOT or the Department of Tourism in the Philippines. The Difference between Tour Operators and…

---